SUSTAINABLE TRANSPORTATION
Position: Executive Director
Organization: Better Environmentally Sound Transportation (BEST)
Location: Vancouver, BC
Are you a leader passionate about active, sustainable transportation? Better Environmentally Sound Transportation (BEST) is currently seeking a full-time Executive Director. This role is an opportunity to play a significant role in the region's transportation policy and initiatives.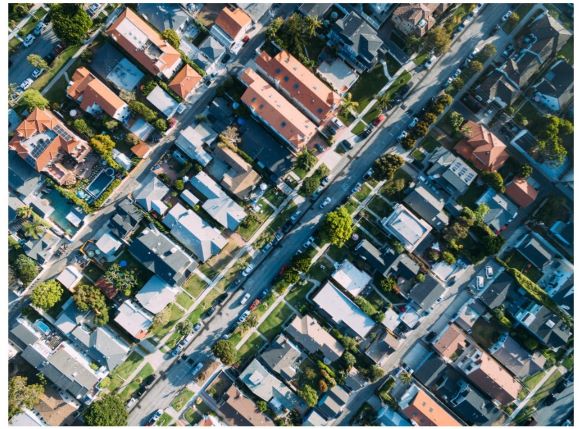 The Executive Director is the senior strategic and administrative leader of BEST. They represent BEST at various levels in Metro Vancouver, working with senior municipal representatives and social organizations/enterprises to further BEST's mission.
If you excel at strategic planning, policy development, relationship building, and organizational leadership we want to hear from you.
BEST Background
BEST has been promoting sustainable transportation in the Lower Mainland of BC since 1991. Formed by a group of dedicated cyclists, BEST opened Vancouver's first do-it-yourself bike store (Our Community Bikes) and coordinated Ride for the Environment events during National Environment Week at a time when bicycling was still a fringe transportation mode. In 1994 BEST adopted a more inclusive mandate to promote all forms of sustainable transportation, including walking and public transit.
More recently, BEST has focused on building viable social enterprises offering services that encourage and enable sustainable modes of transportation. These programs include STAR (Seniors Transportation Access Resources); Living Streets, a unique model of engaging recent immigrants to affect change to the pedestrian experience in their neighbourhood; and The Bicycle Valet, free and safe bicycle parking for events. From 2016-2020, BEST joined up with Parkbus BC to support access to BC Provincial Parks without the need for a car. BEST is also currently developing and supporting emerging initiatives that are in early stages.
Vision
Through sustainable transportation, we build vibrant, inclusive communities.
Mission
To activate better transportation options through initiatives, collaboration and leadership.
Key Responsibilities
Accountable to the elected Board of Directors and executes the strategic direction set in collaboration with the Board
Seeks out new opportunities for the organization and makes recommendations to the Board on the creation, adoption, or elimination of BEST programming or collaborative opportunities
Leads the staff, hires, assigns, supervises, evaluates and releases staff, and manages BEST operations on a day-to-day basis
Develops, supervises, and evaluates projects and programs to ensure they meet their goals, timelines and contribute to BEST's mission while reflecting the priorities of the Board
Ensures that BEST is equitable and sustainable in all aspects of its operations, and that BEST continually improves its performance in striving to meet its mission
Maintains and develops all internal policy documents
Leads operational financial management, budgeting, forecasting, reconciliation, and reporting
Sets fundraising targets, priorities and in consultation with the Board policy, seeks out new sources of funding, applies for grants on BEST's behalf
Keeps up to date with sustainable transportation trends, developments and policies
Monitors and analyzes both media and the municipal/provincial/federal advocacy landscape to identify risks/opportunities
Maintains and develops key relationships with stakeholders, partners, and funders
Supervision
The Executive Director supervises all staff members, and supports staff in managing BEST volunteers and casual team members.
BEST strives to be an inclusive, democratic workplace. The Executive Director's role is often more to answer questions and advise staff when requested than dictating tasks. Many decisions are made collectively or by the person who has the most experience with a particular issue. This will depend on the knowledge of staff and the development level of each program.
Reporting Relationship
The BEST Executive Director reports to the Board of Directors at their monthly meetings and on an ad hoc basis as required.
Qualifications
Strong working knowledge of Metro Vancouver's transportation landscape
Experience working with diverse partners, and maintaining relationships
Very self-motivated with proven problem solving skills
Passion for sustainable modes of transportation
Experience managing in a collaborative, dynamic environment
Experience with program and social enterprise development
Experience with budgeting and fiscal responsibility
3-5 years management experience
Proven success in fundraising and relationship management
Experience in getting projects from idea to completion
Assets
Knowledge of seniors transportation issues
Experience with Collective Impact
Working Conditions
The BEST office is located in Vancouver's Chinatown at the Sun Wah Centre, operated by BC Artscape project. The Sun Wah Centre is a collaborative environment and includes flex space for meetings and shared kitchen facilities.
BEST offers a flexible workspace for all staff including the opportunity to work remotely, and set alternative schedules. The Executive Director may need to be regularly present in the office to support on-site staff. The Executive Director is expected to accommodate external and internal meetings, including meetings on evenings and weekends, with time in lieu for hours over the standard 35 hours per week.
Compensation/Benefits
Salary commensurate with experience, range $60-75k.
BEST is able to offer a generous paid vacation period
BEST is unable to offer extended health benefits at this time
Start Date
Expected start date is September 2021 and negotiable. The intention is to have the start date of the new Executive Director to overlap with the current General Manager to ensure adequate knowledge transfer between leaders and other staff.
Submit Applications to:
Please submit a Cover letter outlining your interest in working with BEST and your CV to hr@best.bc.ca , subject: "Executive Director Application" Position is open until filled.
Please indicate you saw this posting at GoodWork.ca.