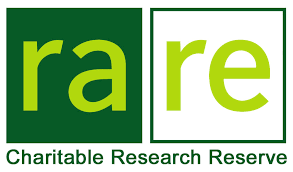 SUMMER JOBS & STUDENT JOBS
Position: Conservation Technician Assistant
Type: summer job / age 30 & under
Organization: rare Charitable Research Reserve
Location: Cambridge, Kitchener-Waterloo Region, Ontario
Responsible for ensuring the successful preservation and restoration of 1,000+ acres, rare is located in one of the fastest-growing areas of the country. Its lands provide a natural laboratory for scientific study and research, and for rare's related research-based educational programs. For information, visit us online at http://www.raresites.org.
Supervised by and reporting to the Conservation Technician, while working in a team environment with all program advisors, staff and volunteers, the Conservation Technician Assistant is responsible for conducting regular community trail maintenance and monitoring activities, assisting in the planning and implementation of various restoration projects across the reserve, and other related duties as required.
ELIGIBILITY
This is a paid position available pending approval of external funding. In order to be eligible the candidate must:
be between 15 and 30 years of age at the start of the employment;
be a Canadian citizen, permanent resident, or person to whom refugee protection has been conferred under the Immigration and Refugee Protection Act for the duration of the employment; and,
have a valid Social Insurance Number at the start of employment and be legally entitled to work in Canada in accordance with relevant provincial or territorial legislation and regulations.
RESPONSIBILITIES INCLUDE, BUT ARE NOT LIMITED TO:
Trail monitoring and maintenance, including enforcing restrictions and reporting unauthorized use of the property
Mapping and managing a variety of invasive species
Assisting with the implementation of restoration activities across the property as they arise
Data entry and other administrative tasks
Assisting with the collection and incubation of turtle eggs and/or measuring and releasing hatchlings (seasonally dependent)
Assisting with native plant propagation
Occasionally assisting other departments, such as Research and Education
Working occasional evenings and weekends for rare community events
Potentially leading volunteer days.
REQUIRED QUALIFICATIONS:
Student or recent graduate from a post-secondary program related to any of the environmental or biological sciences
Experience working outdoors in all weather conditions including intense heat or precipitation
Able to hike for prolonged periods of time over rough terrain and lift/carry up to 50lbs
Valid G class driver's license and access to a personal vehicle
Proficient with Microsoft office suite including Word, Excel and PowerPoint
A strong work ethic; ability to work well as an individual and as part of a team.
PREFERED QUALIFICATIONS:
Knowledge of flora and fauna of southern Ontario, including Carolinian species
Knowledge of invasive species and their management
Experience using tools and equipment such as a GPS.
SALARY: $16.35/hr, 35 hours a week for 8 weeks pending approval of funding (possibility of extension to 16 weeks pending funding).
TENTATIVE START DATE: May 15 or July 5, 2021 (Negotiable)
HOW TO APPLY
DEADLINE: Friday April 23, 2021
Applicants should send their resume, cover letter, and the names, e-mail addresses, and telephone numbers for two professional references as an attachment to the following email address: jobs@raresites.org . If possible, please compile your documents into one pdf file. Any application materials provided within the body (text) of your email will not be considered. Cover letters for this position may be addressed to Tom Woodcock. Please include the name of the position for which you are applying in the email subject line.
Please indicate you saw this posting at GoodWork.
No phone calls please. Only selected candidates will be contacted for an interview. References will not be contacted until you have been short-listed and informed.
As part of our commitment to racial justice, reconciliation and equity building, we welcome individuals from marginalized communities including Black people, Indigenous people, people of colour, LGBTQI2S+ and self-identifying women candidates to apply for this position. We encourage people with disabilities to apply. Accommodations are available upon request for candidates taking part in all aspects of the selection process.
We are dedicated to removing bias from our hiring process. For this reason, we have implemented an anonymous review component in our recruitment process. What does this mean? We will be removing your name, address and e-mail address from your application/resume prior to it being reviewed by the hiring manager, during the first stage of the recruitment process. If you are selected for an interview, this information will become available to the hiring manager only at that time.