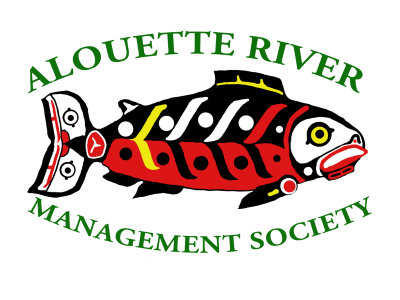 ENVIRONMENTAL EDUCATION & ENGAGEMENT
Position: Environmental Education Coordinator
Organization: Alouette River Management Society
Location: Position will require the candidate to live in the Lower Mainland / Fraser Valley area
Full Time Permanent
Alouette River Management Society (ARMS)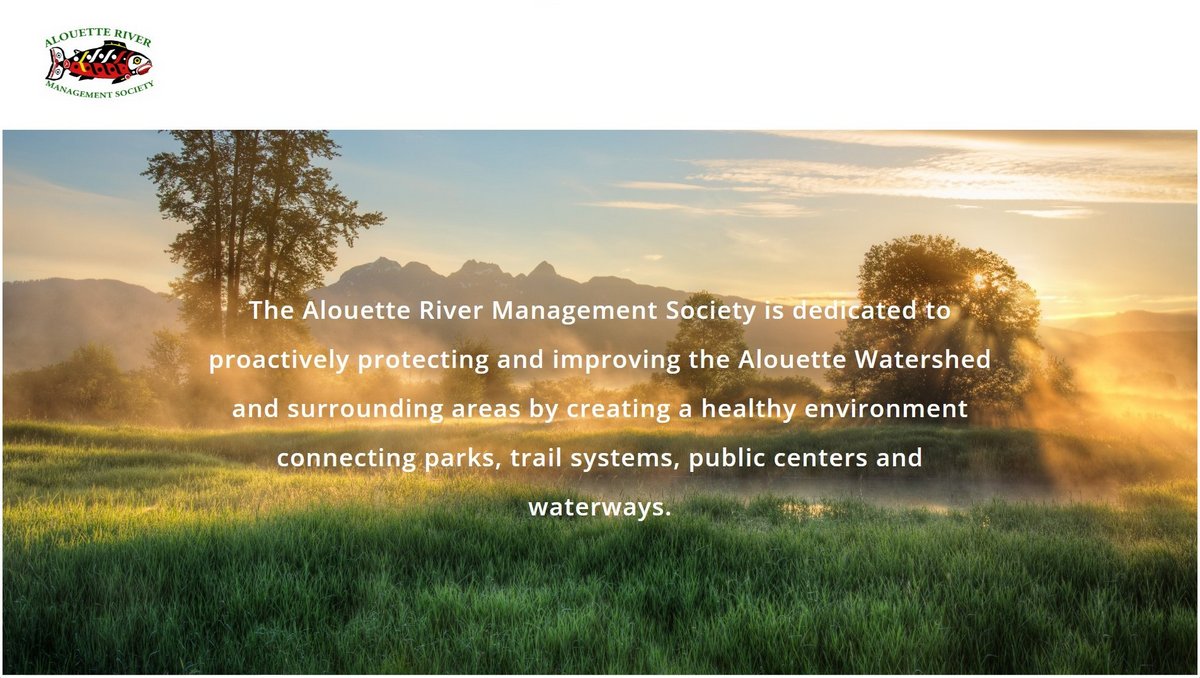 Based just outside the vast and picturesque Golden Ears Park in Maple Ridge, the Alouette River Management Society (ARMS) has been working hard to sustain and enhance the integrity of the Alouette Watershed. ARMS was one of the key drivers in advocating for increased river flows for all five species of Pacific salmon and other aquatic species. ARMS became the first group in British Columbia to obtain a Water Use Plan and successfully increased water flows in the South Alouette River. Our office and interpretive centre is located on the ancestral, unceded territories of the Katzie First Nation and Kwantlen First Nation. Our work takes us into local parks, classrooms, and riverside. We work with many amazing people and other like-minded community and environmental groups. For a view into our world, please visit our website: alouetteriver.org
About the Position
The Environmental Education Coordinator (EEC) leads and delivers the Alouette River Management Society's classroom and outdoor programing. The EEC develops science-based program content and is involved in community engagement activities. The EEC works with a small but dedicated team to ensure that all programs meet the ARMS' highest standards of education and delivery.
Reporting & Relationships
Internal: reports directly to the Executive Director and works closely with all other ARMS team members
External: oversees volunteers, while building and fostering strong community relationships with a variety of stakeholder groups such as schools and community groups
Compensation & Benefits
We offer remuneration commensurate with experience, and in accordance with our established salary guidelines. We offer a competitive package of benefits and perks, which include:
Flexible work environment (hybrid: in-office, in-classroom, field and occasional remote work depending on the seasonal needs);
Cell allowance
Professional development
Paid wellness days, and sick days
Ability to create own projects of interest and as relates to ARMS vision and mission
Hourly salary range for this role is between $19.50 and $22.50 per hour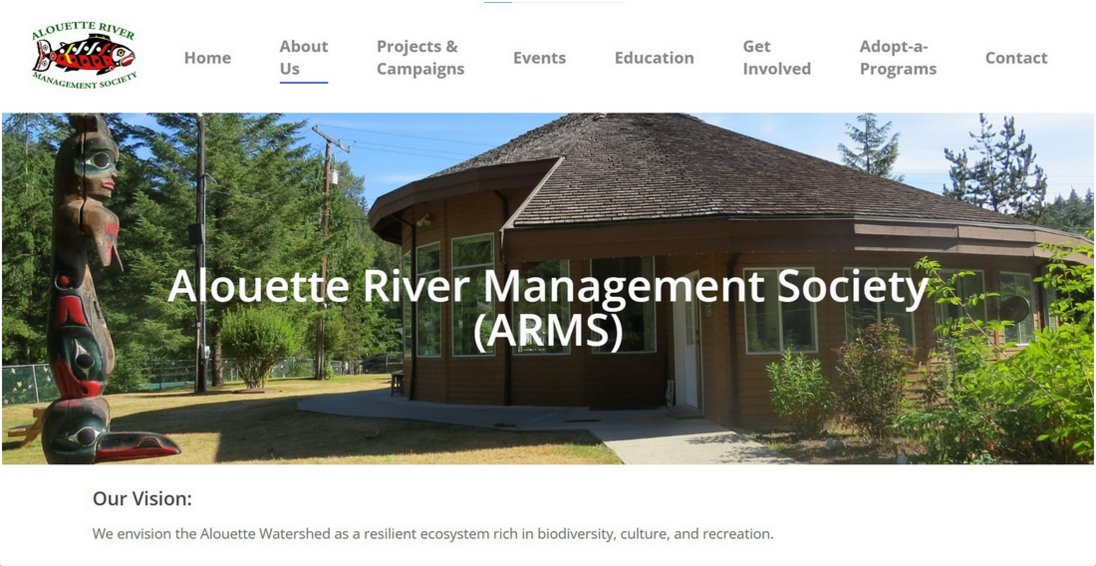 Responsibilities/ Accountabilities
Develop engaging and educational science-based content including climate adaptation for workshops aimed at elementary school children and older youth
Deliver environmental science-based lessons in both classroom and field settings
Design and lead outdoor science-themed camps for youth
Design and lead climate adaptation and other STEM-based project opportunities for students and/or volunteers
Engage youth, teachers, and the public at large in developing environmental awareness
Design and lead virtual STEM-based workshops and webinars for the public and schools
Manage budgets, write grants, and complete reports to funders
Leverage digital platforms to promote environmental initiatives, programs, and issues
Attend community festivals and events to promote the importance of the Alouette River and salmon as a keystone species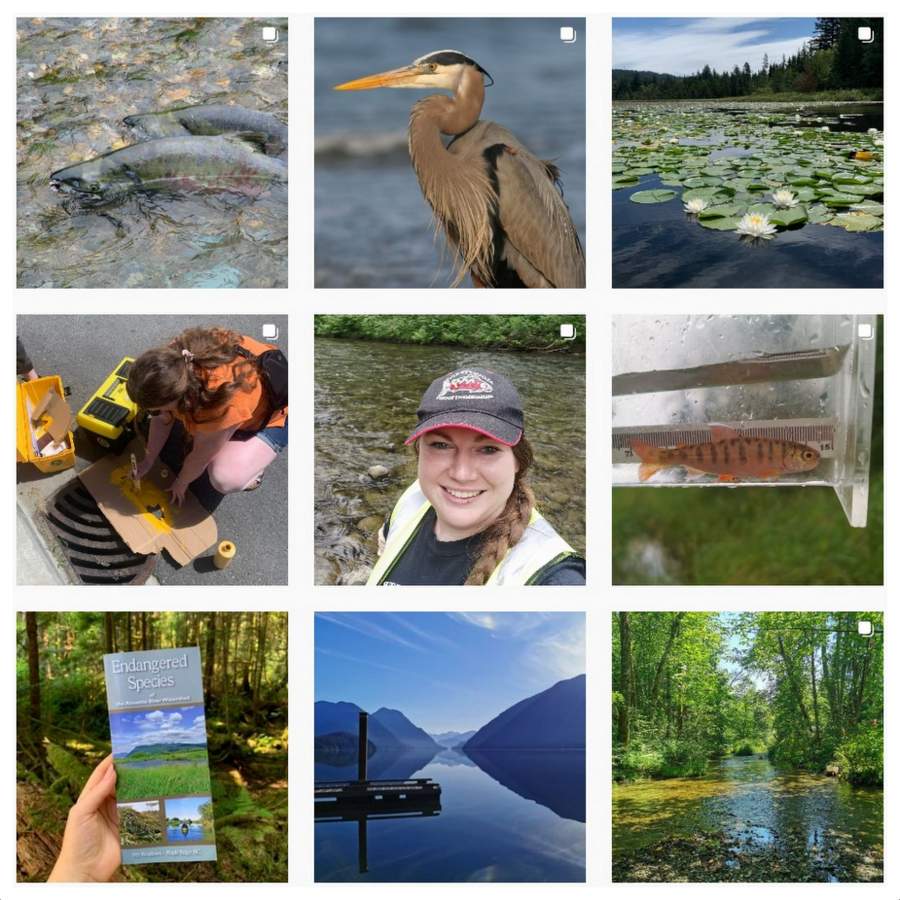 About You
We are looking for a human with a unique blend of passion, skills, and qualities that truly align with our mission to sustain and enhance the integrity of the Alouette Watershed through advocacy, education, and collaboration. You have a deep-rooted passion for the environment and a genuine love for the great outdoors. You possess a strong commitment to environmental conservation, sustainability, and fostering a connection to nature in others. You have an eagerness to share knowledge about the Watershed and to inspire others to protect it.
With a natural affinity for working with children and a successful track record of connecting with them on their level, you demonstrate patience, empathy, and understanding in all you do. You are a dynamic community member who is motivated by all things environmental and loves working with volunteers and supporting growth and development.
Experience/Skills/Education
Required:
Degree or diploma in an environmental, science-related field e.g. biology, ecology, forestry, environmental science OR a degree or diploma in education or arts
2 years of hands-on experience working with children and/or youth
Passionate about the environment and willing to learn about the Alouette Watershed
Proven ability to confidently speak publically about the organizations' mission and vision
Excellent organizational and communication skills
Clean and valid class 5 driver's license and access to own vehicle
Current first aid WCB level 1
Must complete a successful Police Information Check (PIC) skills
Must be comfortable working outside in all weather conditions, work online via Teams and work on some weekends and evenings
Must be able to work independently and within team
Preferred:
Strong understanding of the ecology of British Columbia
Solid knowledge of childhood development
Digital savvy with a variety of social media platforms
Previous experience in the environmental protection sector
How to Apply
If this sounds like you, we would love to hear from you!
Please email your cover letter and up to date resume in one PDF file, to Greta Borick-Cunningham (Executive Director) at:
arms(at)alouetteriver.org
Be sure to include your full name and Environmental Education Coordinator in the subject line.
Please indicate you saw this posting at GoodWork.
Application Deadline: December 1, 2023 at 5 p.m. PST
We kindly ask that applications be sent by email only—no fax or mail applications please—and request that you do not phone. Due to the high number of applications we receive, only applicants who are selected for an interview will be contacted.
We sincerely thank all applicants for their interest in the Alouette River Management Society.