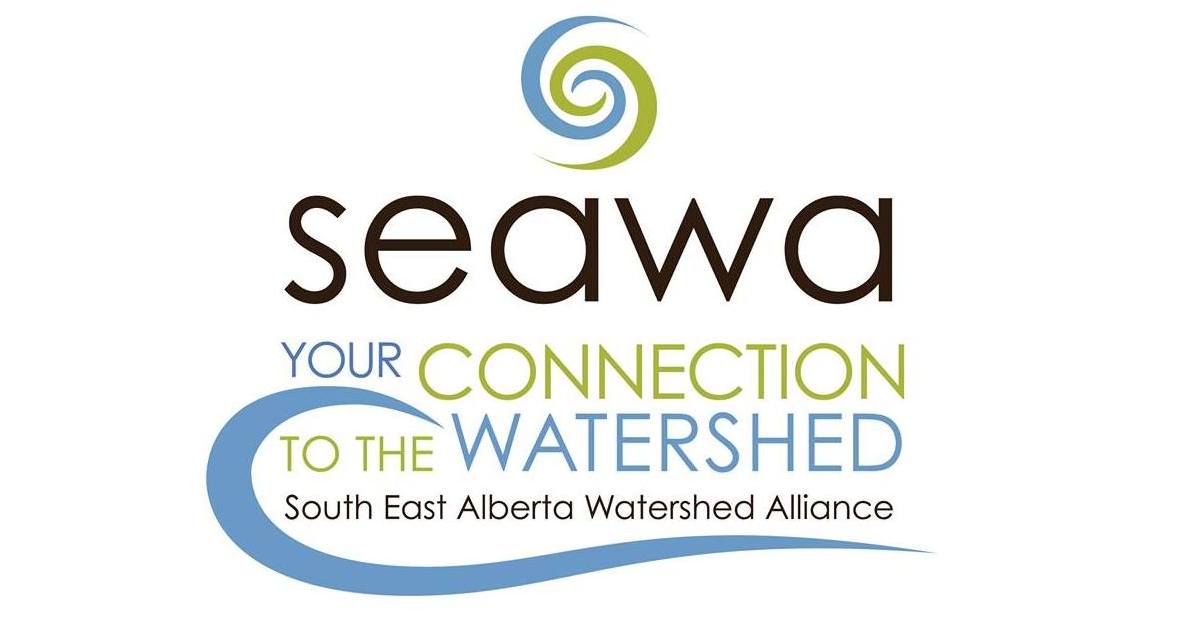 JOB POSTING / INTERNSHIP
Position: Community Engagement and Office Intern
Organization: South East Alberta Watershed Alliance Society
Location: Medicine Hat, Alberta
Term: 6-8 months full-time, starting April 1, 2020 or earlier
Eligibility: age 18-30 (inclusive) (see below)
The South East Alberta Watershed Alliance Society (SEAWA), is a collaborative, multi-stakeholder, not-for-profit society that serves as a Watershed Planning and Advisory Council (WPAC) for the South Saskatchewan River Sub-Basin within Alberta, and Pakowki Lake watershed. Both watersheds comprise the SEAWA watershed. SEAWA's work is guided by: Water for Life – Alberta's Strategy for Sustainability, South Saskatchewan Regional Plan 2020-2024, and SEAWA Mission and Vision. For more information, please visit http://www.seawa.ca. SEAWA's work aligns with some of the 17 United Nations Sustainable Development Goals https://www.un.org/development/desa/disabilities/envision2030.html
Job Description
The Community Engagement and Office Intern assists SEAWA staff, committee members, contractors and volunteers in the implementation of each year's set of activities listed in the SEAWA Communication Strategy, and in specific project communication plans. In addition, this position requires collaboration with SEAWA staff in the implementation of project field activities and completion of administrative/office tasks. This position requires constant communication and personal interactions with the Executive Director and other SEAWA staff. This position also communicates and works with, SEAWA partners, watershed stakeholders, contractors, volunteers, hired workers, and office service providers.
Duties and Responsibilities
Under the guidance of the Executive Director perform the following tasks:
Community Engagement
Lead the implementation of, and update as needed planned activities (forums, participation with community events, partnerships activities, etc.) listed in the SEAWA communication work plan found in the SEAWA Communication Strategy 2019-2022;
Prepare an annual calendar of activities;
Document (photos, notes, write-ups) all communication activities and write about them for publishing in the SEAWA newsletter, website, info sheets, Annual Report, and other publications;
Help prepare questionnaires and metrics to evaluate SEAWA events and activities; compile metrics for reporting in SEAWA's annual organizational performance evaluation;
Contact like-minded organizations, businesses, or individuals and organize community events, tours, field trips, and other educational activities;
Enhance SEAWA membership, readership, and viewers through recruitment at events, social media, newsletter, networks, poster distribution, and other communication media;
Prepare/update SEAWA info sheet, brochures and other educational/communication materials;
Prepare script, outline, or brief lesson plan for outreach activities to youth;
Prepare events announcements, promotional and educational materials;
Search for relevant literature; write, review, and format reports and documents
Work with the summer student(s) to deliver summer outreach activities; and to provide learning experience for the students;
Organize Communications Committee meetings, send out the agenda package, and take meeting minutes;
Communicate SEAWA activities and messages through SEAWA's communications media – twitter, facebook, website posts, and newsletter;
Collaborate with the newsletter contractor by providing contents and linking SEAWA website to the SEAWA newsletter and events announcement;
Organize educational materials, brochures, and other publications, and swags; ensure sufficient supplies for various events;
Always make ready displays and other materials for SEAWA booth at various community events
Suggest a future communication/education activity for grant application;
Perform any other tasks, as they arise, identified by the Executive Director and the Communications Committee;
Write a monthly report of all activities, write articles about activities for the SEAWA newsletter, and other publications.
Administration
Assist the Executive Director in administrative tasks for SEAWA general operations, and project expenses and documentation;
Organize and maintain hard copy and electronic files, books and other reference materials, office supplies, tools and equipment.
Stewardship projects & applied research
Assist SEAWA staff, hired workers, and volunteers in the implementation of projects and applied research, fieldwork (planting, watering, weeding, mulch application, installation of plant cages & stakes, GPS locations, and data collection); preparation of site maps, recruitment of partners and volunteers, implementation of the project communication plan, and other project tasks;
Whenever the stewardship staff is away; lead and do time-sensitive project tasks as assigned by the Executive Director.
Required Qualifications, Experience & Skills
Bachelor's degree in environmental science, biology, or a related natural resource science;
Work experience as a summer student or prior to being a student;
Experience working in group projects, or participation in organizing student or community events;
Fieldwork experience through summer jobs or school projects or volunteer work;
Experience in writing school reports, term papers, review of literature, or newsletter contents; and delivering presentations;
Experience in the use and maintenance of basic hand tools for shrub/tree planting, weeding, pruning, pounding stakes, watering and other plant care activities;
Confidence in directly communicating with the public;
Genuine interest in learning about water, watersheds, ecosystems, ecosystem restoration, soils, native vegetation, environmental sustainability and stewardship; and communicating knowledge gained to adults and school children;
Excellent detailed documentation skills (photos, notes, observations, dates, people, payments, expenses, meeting minutes, photocopies, prints, etc.), and organization of hard copy and electronic files;
Microsoft office and basic GIS skills;
Must be punctual and must adhere to project schedules, deadlines, and deliverables;
Must follow work procedures and safety instructions;
Must communicate and consult with the Executive Director for decision-making;
Must have an appreciation of participatory processes and partnerships such as the WPAC program;
Must have a valid AB Class 5 driver's license or equivalent;
Must keep own work-station and office organized, clean and tidy;
Ability to live/work in a small urban centre such as Medicine Hat.
Position Details
A six to eight months full-time internship position likely to start April 1, 2020 or earlier. Hiring is dependent on SEAWA receiving the anticipated wage subsidy for this position. There is a possibility of promotion to a permanent position depending on a good performance and availability of funds;
$20 per hour + vacation pay; 35 – 37.5 hours per week;
Depending on the season, majority of the time will be spent either working in the SEAWA office and community events, or in the field (mid-April to mid-October);
A Police Check and a valid AB driver's license are required;
Between the ages of 18 and 30 (inclusive) at time of intake;
Canadian citizen, permanent resident, or has been granted refugee status in Canada;
Be legally entitled to work according to the relevant provincial/territorial legislation and regulations;
Not receiving Employment Insurance (EI) benefits at the time of the placement;
Not be a full-time student or co-op student;
Must be unemployed or underemployed;
This position reports to the Executive Director.
How to apply
Please submit your resume with a cover letter via e-mail to executive@seawa.ca, by January 15, 2020 4:30 pm MST.
We thank all applicants but only those selected for an interview will be contacted.
Please indicate you saw this posting at GoodWork.ca.