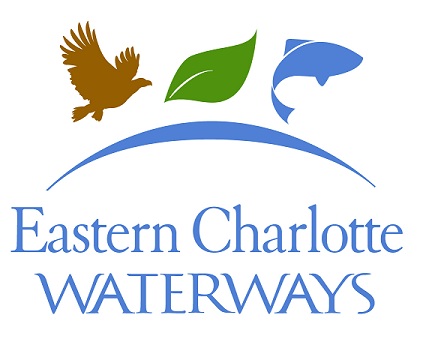 EMPLOYMENT OPPORTUNITY
Job Title: Executive Director
Organization: Eastern Charlotte Waterways
Location: Blacks Harbour, New Brunswick (40 minutes west of Saint John)
Employment type: full-time
Salary: $55,000-$80,000 depending on experience
Start date: anticipated March, 2021 start date
Eligibility: applicants must be Canadian citizens, or have permanent resident status
Job Purpose and Organization Description
Eastern Charlotte Waterways Inc. is an environmental not-for-profit organization based in Blacks Harbour, New Brunswick. The Executive Director will oversee the day-to-day management of the organization, including project development, funding procurement, staff management, management of organizational and project budgets, and public awareness/relations. This rewarding position provides an opportunity to refine diverse skills while contributing to one of New Brunswick's longest-standing environmental organizations.
Primary Duties and Responsibilities of the Position
Carries out the goals and objectives of the organization as approved by the Board of Directors, and reports to the Board on the status and operation of the organization on a regular basis;
In consultation with Canadian governments, indigenous nations, academia, industry, and community members, identify environmental priorities, associated funding opportunities, and submit competitive and creative funding proposals to finance projects;
Secure, oversee and report on operational finances;
Direct the recruitment, management, and orientation of staff;
Manage relationships and correspondence with stakeholders from the private, public, and not-for-profit sectors, as well as individual volunteers and board members;
Procure contracts for the provision of sample collection and analytical services;
Assume primary responsibility for networking and promotion, developing and maintaining partnerships;
Identify, pursue, and implement business development opportunities for ECW's accredited laboratory;
Monitor and report on project progress, track deliverables, and revise project activities accordingly in conjunction with project staff;
Plan and monitor the allocation of resources (human, financial, and physical) to projects to ensure adherence to budgets and financial reporting requirements;
Review the quality of project tasks regularly and evaluate project outcomes to maintain high standards;
Write and edit reports to communicate progress to funders, to disseminate information to stakeholders, and to document project outcomes in technical and scientific formats;
Deliver public presentations and assume PR responsibilities in relation to the organization's activities and policies;
Participate meaningfully on multi-stakeholder committees to address issues of local environmental, economic, and social concern.
QUALIFICATIONS
Education
Bachelor's Degree in a relevant scientific discipline, or a suitable combination of academic and practical experience in the environmental or sustainability fields
Candidates with an academic or practical background in business or management will be considered, provided other essential qualifications are met
Candidates with post-graduate experience will be looked upon favourably, particularly in the discipline of Environmental Management or Sustainability
Essential Qualifications
A minimum of four years of relevant work experience, in the fields of environmental science/sustainability, or business administration/management
Strong writing and public speaking skills
Strong environmental ethic and enthusiasm for public engagement in environmental issues
Experience working with multi-stakeholder groups, indigenous government, and Canadian governments
Strong leadership skills, with ability to motivate others
Familiarity with Microsoft software – Excel, Word, and Powerpoint
Strong organizational skills and ability to multitask
Asset Qualifications
Managerial or administrative experience in a not-for-profit environment
Experience in small business development and financing, or customer service relations
Experience writing the following: project/grant proposals and reports, technical reports, academic journals
Knowledge of environmental legislation in New Brunswick
Knowledge of current resource conflicts in rural and coastal New Brunswick
Experience in business/organizational promotion
Experience increasing volunteer engagement
Experience with GIS software, social media, and publishing software
Understanding of aquatic ecosystem dynamics and full spectrum sustainability principles
To apply for this position, please email a cover letter and resume to info@ecw.ngo by 5pm on January 31, 2021, with the subject line heading "Executive Director Application". We thank all those who apply for their interest in this opportunity, however due to the volume of applications received, only those selected for an interview will be contacted.
Please indicate you saw this posting at GoodWork.ca.