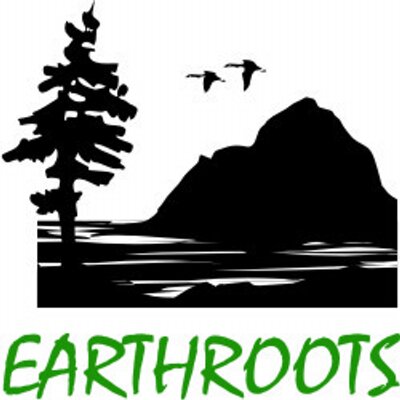 ENVIRONMENT JOBS
Position: Environmental Field Manager & Outreach Ambassador
Type: part-time 15 to 30 hours/week, or more (see below)
Organization: Earthroots 
Location: Toronto, Ontario
Are you an environmentally conscious and politically active person? Do you enjoy leading a team of like-minded individuals while engaging with the public about environmental and social justice issues? Then you have come to the right place!

We are offering a part-time position that is perfect for a creative, reliable and environmentally minded individual seeking an advocacy and outreach leadership opportunity.

Earthroots is a non-profit environmental grassroots organization dedicated to the protection of Ontario's wilderness, wildlife and watersheds. Since 1986 we have been making significant and long term impacts for the protection of Ontario's old-growth forests, wolves, provincial parks and the Greenbelt / Oak Ridges Moraine.
We are seeking an individual with prior door-to-door canvassing experience and passion for environmental protection to manage our outreach canvass team. The position involves recruiting, training, managing, and overseeing our team in the field. In addition to providing on-the-ground support to our canvassers, the position also involves engaging people door-to-door throughout the beautiful neighbourhoods of Toronto to raise awareness about Earthroots' campaigns, get petitions signed, and to build support through financial contributions. There will be outreach opportunities to inform the general public about our campaigns on an as need basis (e.g. giving PowerPoint presentations and facilitating workshops at fairs, schools, community events, etc.).
In addition to helping Earthroots spearhead environmental protection in Ontario, this employment opportunity will provide insight into the inner-workings of non-profit organizations while keeping you engaged in the current issues that impact Ontario's environmental landscape. Earthroots relies on the ongoing efforts of our dedicated canvass team so if you want a job you can feel good about, look no further!
This is a paid part-time position that includes anywhere from 15 to 30 hours a week in the evenings and / or on weekends, based on the number of shifts one chooses to do. Shifts are 4 hours each and run from Monday to Saturday (5 PM - 9 PM). The weekend schedule is more flexible. Base pay is $16.00 per hour plus commission, with additional hours available for administrative roles and public speaking engagements.
No third party recruiters or companies! You will be working directly with our organization.
Preferred Qualifications:
Successful canvassing experience.
Leadership experience.
Post-secondary education in an environmentally related discipline.
Experience in sales, fundraising or volunteering in the non-profit sector.
Able to work within a team towards a common goal.
Excellent communication skills.
Friendly, confident, engaging and out-going.
For more information or to apply, please send an email to Sara at:
canvass@earthroots.org
The closing date for application is August 16th, 2018.
Thank you for your interest, however, only those candidates selected for an interview will be contacted.
When applying, please indicate that you saw this posting at GoodWork.ca.