ENVIRONMENTAL JOBS
Positions: 6-12 month environmental jobs for students/grads — Emplois de 6 à 12 mois en environnement pour les étudiants/diplômés
Program: Career-Launcher Internships / Stages lancement de carrière
Location: various locations across Canada
Looking for paid and exciting work in a position related to the environment, clean tech or natural resources?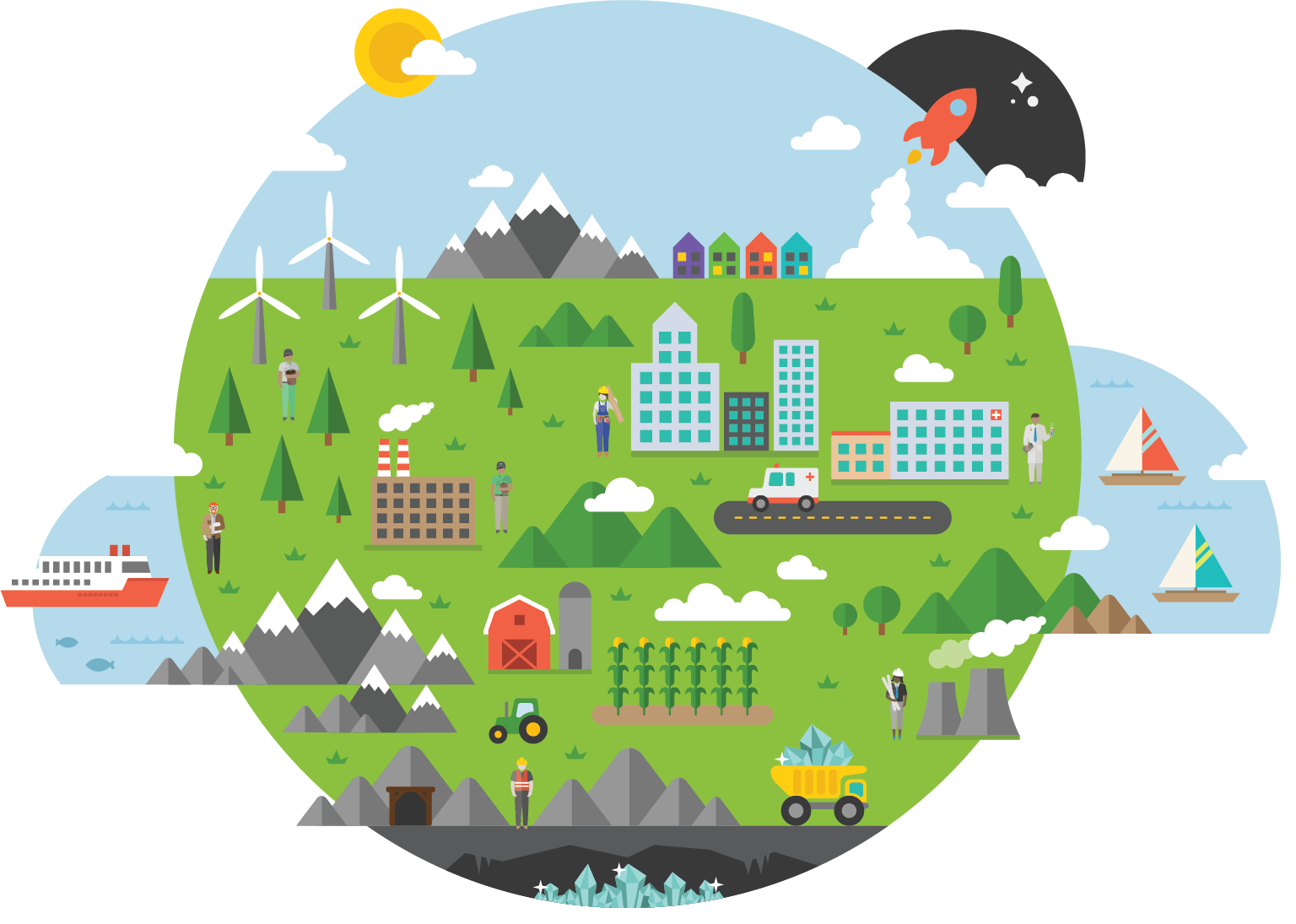 Are you:
Post-secondary student or graduate
No more than 30 years of age
Canadian citizen, permanent resident or person granted refugee status in Canada
Interested in a science, technology, engineering or mathematics
If so, apply at careerlauncher.ca for positions with organizations that are looking for graduates. New positions across Canada are posted weekly. Be the first to know when a new internship is posted. Follow us on LinkedIn and Twitter.
If you qualify as an applicant for Career-Launcher Internships, use it to your advantage. When applying to green jobs on any platform, inform employers that they could get up to $20,000 towards your salary if their job qualifies under the program.
---
OFFRES D'EMPLOI
Êtes-vous à la recherche de travail payé et stimulant?lié à l'environnement, les technologies propres ou les ressources naturelles?
Êtes-vous :
Étudiant ou diplômé d'un programme postsecondaire
Âgé de 30 ans ou moins
Citoyen canadien, résident permanent ou détenteur du statut de réfugié au Canada
Intéressé à un poste en science, technologie, ingénierie ou mathématiques
Alors, postulez à des emplois sur lancementcarrière.ca. Chaque semaine, de nouveaux emplois sont affichés. Soyez des premiers à savoir quand une nouvelle offre de stage est affichée. Suivez-nous sur LinkedIn et Twitter.
Êtes-vous admissible au programme de Stages lancement de carrière? Profitez-en! Lorsque vous postulez à des emplois verts, ici ou sur d'autres sites d'emploi, informez les employeurs qu'ils peuvent recevoir jusqu'à 20?000 $ en subvention salariale si leur poste est approuvé.
---
About Career-Launcher Internships
The Colleges and Institutes Canada (CICan) Career-Launcher Internship program connects employers with skilled grads by providing up to $20,000 towards an intern's salary. CICan's Career-Launcher Internships currently offer two programs focused on the green economy: Clean Tech Internships and Natural Resources Internships, both of which are funded by the Government of Canada as part of the Youth Employment Strategy.
À propos des Stages lancement de carrière
En offrant jusqu'à 20?000 $ vers le salaire d'un stagiaire, les Stages lancement de carrière de Collèges et instituts Canada (CICan) connectent des employeurs à des diplômés compétents et adaptés à leurs besoins d'entreprise. Les Stages lancement de carrière de CICan offrent présentement deux programmes axés sur l'économie verte : Stages en technologies propres et Stages en ressources naturelles, qui sont tous deux financés par le gouvernement du Canada dans le cadre de la Stratégie emploi jeunesse.
For questions, contact internships@careerlauncher.ca Applications are only accepted via our website.
Please indicate you saw this posting at GoodWork.ca.