CORTES ISLAND JOBS
Position: Community Engagement and Conservation Assistant
Type: age 30 & under / summer
Organization: Friends of Cortes Island
Location: Mansons Landing, Cortes Island, BC
Young people (between 15 -30) are invited to apply for our summer Conservation and Community Engagement Assistant position
Do you enjoy working with the general public; have knowledge of natural history and environmental monitoring and stewardship? Are you a good communicator, creative and have knowledge about social media? Then you'd be perfect for FOCI's 'Summer Community Engagement and Conservation Assistant'!
Please send your resume and covering letter outlining your relevant skills and experience to: friendsofcortes@gmail.com Closing date: Weds May 25th 2022
---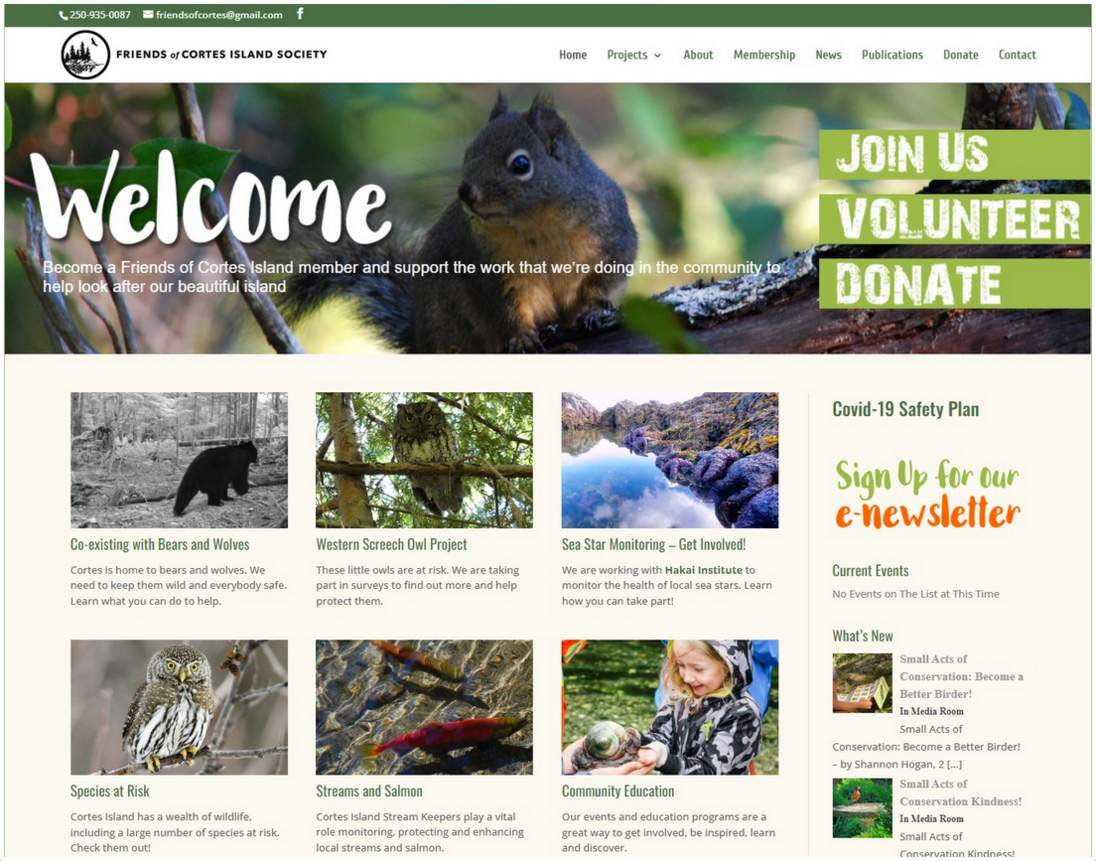 Job Description
MAIN RESPONSIBILITIES:
Assist in the delivery of the FOCI Summer Events Program. Assist with promotion and planning of events and activities, register participants and support presenters. Welcome participants and collect payments. Collect and evaluate participant feedback.
Host FOCI promotional table at community events and summer markets. Help design, set up and host promotional table and displays, answer enquiries from the public, and promote FOCI events, activities and projects. Sell FOCI merchandise, and record sales. Act as ambassador for FOCI and our vision / values.
Collate biological data. Help collate past and present species and habitat records and monitoring data. Assist in establishing database and inputting records.
Citizen science projects Help promote citizen science projects and encourage recording of sightings by the public. Support collection of citizen science records, including undertaking species surveys and monitoring with volunteers and validating records.
Stewardship project delivery Assist Executive Director in development and delivery of FOCI stewardship projects, and undertake other duties commensurate with the post, as required.
PERSON SPECIFICATION
Please find below a list of the experience, knowledge and personal qualities that are desirable for this post. However, we recognise there will be ample opportunity to learn on the job too.
Experience:
Experience of working with the general public and environmental education an asset.
Experience or knowledge of natural history, environmental monitoring and conservation an asset.
Knowledge:
Familiarity / knowledge of Cortes Island
A basic knowledge of local wildlife and habitats an asset
A genuine interest and passion for public engagement and the environment.
Skills:
Good communication skills orally and in writing
Good IT skills including knowledge of social media and Microsoft office
Ability to drive an asset
Personal Qualities:
Self-motivated
Polite, personable and approachable.
Considerate and tactful
Enthusiastic and willingness to learn and try new things
Hard working and conscientious
Positive, can do attitude
JOB DETAILS
Location: The Summer Community Engagement and Conservation Assistant will be based at the FOCI Office in Mansons Landing, Cortes Island. Travel to other parts of the island will be required. Access to transport would be an asset.
Line Management: Responsible to the FOCI Executive Director. The assistant will also be expected to work with FOCI volunteers, including members of the FOCI board.
Terms: 8 weeks, 30 hours a week, starting early July 2022.
Remuneration: $17 / hour
Other: Weekend and evening work may be required.
Please indicate you saw this posting at GoodWork.ca.