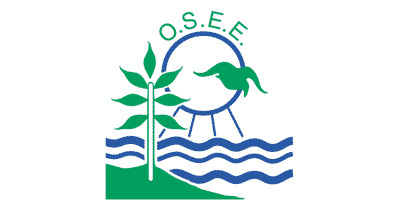 BOARD POSITIONS
Position: Director at Large - EcoLinks Conference Coordinator
Type: board of directors positions / unpaid
Organization: Ontario Society for Environmental Education
Location: anywhere in Ontario
The Ontario Society for Environmental Education is seeking a volunteer with experience and demonstrated expertise within the not-for-profit, governmental or environmental education sectors as a Director at Large, to assist with the coordination of our annual conference, EcoLinks.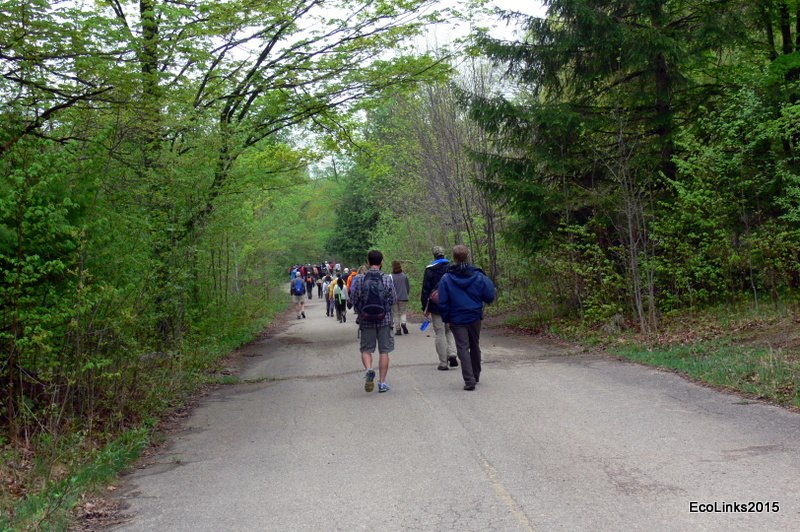 The Ontario Society for Environmental Education (OSEE) is a Subject Association for all educators, both formal and non-formal, who are interested in integrating environmental topics into their teaching practice.
The role of a Subject Association is to offer resources, news and information about curriculum related to a specific subject matter to teachers. Subject Associations can also send representatives to attend Ministry of Education meetings and advocate for their subject area.
Currently the main avenues of OSEE's work include
Organizing an annual conference:

EcoLinks

Hosting an online workshop series for educators:

Interactions Live

Managing a website which includes a diversity of

EE resources

Sharing EE events and opportunities through social media platforms
Advocating for environmental education and communicating with the Ministry of Education and other educational organizations
Connecting to and supporting the activities and resources of other environmental education organizations
Maintaining archives for our past publication:

Interactions – The Ontario Journal of Environmental Education
OSEE is committed to principles of diversity, equity, respect and inclusion.
In order to ensure that we are attuned to and inclusive of these principles in our work, we welcome and encourage all qualified applicants for the volunteer role without regard to race, colour, religion, sex, sexual orientation, gender, community identity, national origin, age and disability.
We recognize there is much work to be done in supporting the process of establishing right relations with the Indigenous Nations whose lands we are situated upon. OSEE encourages applications from Indigenous people and others who have worked in the area of facilitating relations between Ontario education, environmental education and Indigenous perspectives and worldviews.
Position Overview
We are seeking a Director at Large who will contribute to the OSEE Board by:
Attending monthly board meetings, providing insight and strategic direction for the short and long term growth of OSEE's work

Providing specialised expertise in the form of coordinating and implementing OSEE's annual spring conference, EcoLinks (Toronto), including:

Participating in ad-hoc conference committee meetings (in addition to board meetings)
Workshop presenter recruitment and selection
Taking the lead and managing one or more of the following roles: venue liaison, catering, managing exhibitors, managing presenters, ticketing and participant administration
Assisting with conference communications (manage conference email account, craft social media, newsletter & website promotions)
Attending EcoLinks conference and assisting with all conference day activities
Commitment
Roughly a total of 5-10 hours per month (September to June)
Attend 9-10 online Board meetings per year, once a month on a weekday evening
Attend OSEE's AGM
Attend EcoLinks committee meetings (ad-hoc)
Attend a one day in-person, or online planning retreat (late spring / early summer)
Attend our 1-day conference EcoLinks (springtime - Toronto)
Provide EcoLinks conference support by attending additional monthly committee meetings and participating in the planning and execution of all conference activities
Skills & Experience
Conference, event & workshops coordination
Administration & schedule management
Decision-making & facilitation
Interpersonal & team building skills
Google Suite
A passion for supporting the advancement of environmental education across Ontario, and building capacity and community between teachers
Previous Board experience and event organization experience is preferred
Membership with the Ontario College of Teachers (OCT), is an asset, but not required
The ability to expand our organization's impact to support EE for french language teachers and learners is an asset, but not required
Benefits of joining the OSEE's board
All board positions are volunteer-based. We invite and encourage individuals who wish to grow their skills and experience in relation to EE, strategic planning, and education and board administration.
As an OSEE board member, you will encounter diverse opportunities to take part in environmental education PD and knowledge exchange, and to work and learn alongside peers who share a passion for advancing EE in the Ontario school system. We work collaboratively and encourage board members to share their unique talents and interests by animating projects that both advance one's personal professional experience, and OSEE's work.
How to apply
If interested, please fill out the below Google form. Please note, the form on it's own is sufficient as your application, but you can optionally upload a cover letter &/or resume.
Please indicate you saw this posting at GoodWork.
The deadline for applications is January 16th, 2022 at midnight.