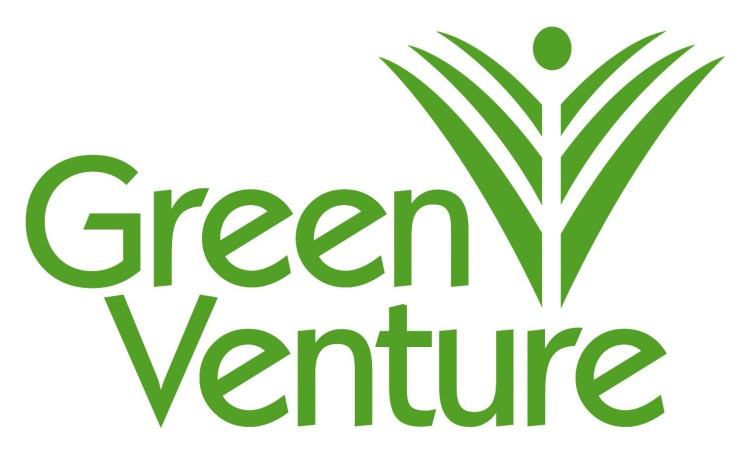 INDIGENOUS ENVIRONMENTAL EDUCATION
Position: Environmental Education Program Coordinator 
Organization: Green Venture
Location: Hamilton, Ontario
Eligibility: self-identifies as Indigenous... (see below)
About Green Venture:
We are an established and impactful non-profit environmental organization that works to empower Hamiltonians to implement greener practices in their homes and communities. In doing so, we can continue to make our city a climate champion. Green Venture operates out of EcoHouse — a farmhouse and heritage site in East Hamilton, with 2 acres of gardens, woodlands and a variety of infrastructure that supports sustainable living and biodiversity.
Our team is focused on making positive environmental action happen every day with the use of creativity, practical tools, and demonstrating environmental action that engages local communities to help achieve our mission. We are building our team to support two key strategic objectives: to work with Hamilton youth in our effort to drive climate action, and to empower Hamiltonians in making their day to day lives more sustainable.
About the Position:
The Environmental Education Coordinator will design and deliver environmental education programming to children and youth from Kindergarten to Grade 12. This will include creating Community Science projects for students across Hamilton, with the goal of engaging youth in climate change adaptation and mitigation. Possible areas of focus include urban forestry, tree health, biodiversity, land care, water quality and contamination, as well as the exploration of green infrastructure alternatives. This role will include program development and delivery of our Fresh Air for Kids program for elementary students and our Specialist High Skills Major (SHSM) program for high school students.
Green Venture recognizes the impact that colonialism has had in shaping the environment we aim to protect. In our commitment to honouring reconciliation efforts, we are seeking a candidate who self-identifies as belonging to an Indigenous community (First Nations, Inuit, or Metis) and(/or) brings a deep respect and knowledge of the history, culture, and goals of Indigenous communities in Canada.
We are looking for someone who is passionate about empowering communities and youth to engage in environmental action, who has community education experience to develop and deliver environment-focused educational programming, and facilitate outreach with youth-involved organizations, and an engaging and creative communicator, and collaborative, flexible team-player.
We are looking for someone with:
Post-secondary education and/or professional experience in the fields of science and/or education.
First Nations, Metis or Inuit background.
A working knowledge of current environmental issues, particularly as they relate to climate change.
A deep interest in environmental protection.
Enthusiastic and creative self-starter, with strong initiative and problem-solving skills.
Excellent verbal and written communication, organization, and interpersonal skills.
Proficiency with MS Office, Google Suite, social media content creation and management, digital communication tools and strategies, mobile data collection technology, and design software (e.g. WordPress, MailChimp, Photoshop, Canva).
Experience delivering educational programming, community presentations, and/or workshops to children, youth, or adults.
Experience working with a variety of diverse groups.
Demonstrated involvement in community-building efforts.
Ability to work independently with minimal supervision.
Flexible and able to adapt quickly to changes in programming, events, meetings, etc..
Class G driver's licence, clean driving record, and access to a vehicle (or alternative way to get around the city).
Valid Emergency First Aid + CPR certification is considered an asset.
Must be able to obtain a Vulnerable Sector Police Reference Check upon acceptance of the position.
Terms of Employment:
Full-time, 10-month contract, with the possibility of extension subject to funding.
Salary range of $37,000 - $42,000 per year and extended health benefits plan, including life insurance following probationary employment period.
35 hours per week, with occasional evening and weekend work as required.
In person, with flexible work-from-home options.
How to Apply:
Qualified candidates are invited to email their cover letter, resume, and two or three professional references in a single PDF file to contact@greenventure.ca, specifying the Job Title in the subject line. The posting will remain active until the position is filled. The position will start mid-September. First Nation, Metis and Inuit applicants are encouraged to apply and asked to please self-identify on their cover letter. Please indicate you saw this posting at GoodWork.
Applications will be reviewed as they are received. Video or phone interviews will be scheduled during business hours, Monday - Friday from 9 AM to 4 PM. We thank you for applying, and will contact you via email to provide updates on the status of your application and/or interview offer.
Green Venture is an equal opportunity employer under the Canadian Charter of Rights and Freedoms, Accessibility for Ontarians with Disabilities Act (AODA) and the Ontario Human Rights Code. We are committed to making our organization as accessible as possible, and will provide accommodations to meet any access needs requested by applicants and potential employees, to the best of our ability.