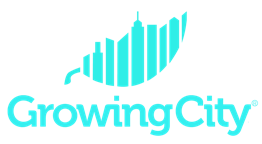 VANCOUVER JOBS
Position: General Manager (with Ownership Opportunities)
Company: Growing City
Location: 326 East Kent Ave S, Vancouver, BC
**Please include cover letter for this application to be considered. Our Head Office is located at 326 East Kent Ave South in Vancouver — please only apply if you're comfortable with your travel time**
Have you dreamed of running, and possibly owning, your own business? Do you love trucks, working with a fun, young team, and making your own decisions? Are you looking for the opportunity to shine, and become a part-owner in a growing business?
Growing City is an award-winning local recycling company dedicating to making an environmental impact while also delivering exceptional customer service. We are looking for a hungry and determined GM to oversee company operations, budgets and growth. You're comfortable making decisions, are extremely organized, experienced in the transportation and/or waste management industry, and are an easy-going and thoughtful leader. You're also not afraid to get your hands dirty - either with grease or recycling. You must be fit enough to drive the trucks should you need to.
GC is strongly committed to operating excellence, professionalism and profitability. We service thousands of locations in residential, commercial, industrial and municipal markets throughout Greater Vancouver.
We are currently searching for a dynamic, energetic General Manager to join our Vancouver team. Reporting to the CEO, you are a hands-on General Manager overseeing all aspects of the collections, as well as all municipal and commercial contracts. You are a leader who will ensure the highest standard of operational excellence and environmental health & safety to ensure the long term viability of service to our customers.
As a key member of the management team, you will enjoy a comprehensive and competitive total rewards program in addition to the professional development opportunities that GC prides itself in offering through tools such as a Tuition Assistance Program and Career Development Program.
Job Summary:
The General Manager (GM) manages the day-to-day operations of the Recycling & Waste Services business at Growing City, and is responsible for setting & achieving performance, productivity and profitability targets as well as cost management processes for the business.
Description:
GM responsible for GC service business
Includes full profit / loss responsibility for all facets of operation
Manages tight infrastructure team, sales, operations, fleet management, safety & environmental compliance who support total operation of the business unit
GM executes local market strategy to profitably grow the business, focusing on top and bottom line growth
GM creates opportunities to increase efficiency, safety, service quality, and reduce operating costs
GM manages all matters related to service & collection operations; represents company to customers, vendors, municipal & external stakeholders; oversees effective safety & accident prevention programs; leads all operations to ensure compliance with standards; drives change management initiatives to introduce & sustain new processes that contribute to the growth & durability of the business
Knowledge & Skills:
Demonstrated business acumen, strategic thinking and an ability to formulate and execute a strategy.
Ability to lead large scale change initiatives.
Ability to direct large staff of functional experts to execute the Company strategy.
Ability to build strong sales teams; select best candidates, coach and develop the best talent.
Process-oriented and results-oriented in setting and pursuing aggressive goals, demonstrating a strong commitment to organizational success and marshaling resources to accomplish goals and objectives.
Problem-solving, analytical, critical-thinking and decision-making skills.
Ability to optimize near-term results that contribute to long-term sustainable success.
Collaborative; builds and works with teams.
Creative thinker who challenges conventional solutions.
Demonstrates and promotes ethical behavior.
Ability to manage an extended span of control, with multiple sites and multiple business lines (e.g., hauling, landfills, recycling, new business).
Qualifications:
Bachelor's degree in Environmental Sciences, Engineering or Business.
Minimum 5 years' experience managing in a similar capacity within the transportation industry or inter-city collections/delivery is required; experience managing a collection operation in the waste/recycling industry is preferred
Experience in labor relations.
Minimum of 10 years progressive leadership and management responsibility
Knowledge of commercial vehicles and ability to handle commercial vehicles
Excellent written and interpersonal communication skills
Ability to meet tight deadlines and juggle multiple priorities
Intermediate to advanced skills in MS Excel and related business systems
Valid driver's license
Principal Responsibilities
To perform this job successfully, an individual must be able to perform each essential duty satisfactorily. Other minor duties may be assigned
Must be a hands-on self-starter who possesses a mechanical aptitude, excellent time management and organizational skills and the ability to multi-task, shift priorities, and work within time constraints on an on-going basis
Develops, Implements, and executes plans to execute the Company's strategic operating plan; champions the execution of the strategic plan and tactical initiatives within the Company, including but not limited to operating safely, enhancing customer experience, improving efficiency and maximizing profitability.
Oversees effective safety and accident prevention programs to ensure all reasonable action are taken to prevent accidents and injuries; ensures a safe and productive work environment for all employees.
Leads operations to ensure compliance with all standards including environmental, operating, regulatory, safety, accounting and ethics.
Works closely with the CFO and financial team preparing proposals and profitability analysis of existing accounts.
Manages performance recruiting and talent development.
Utilize resources to fulfill municipal and commercial contract compliance with a goal of zero defects and high customer satisfaction;
Ensure daily municipal and commercial collection goals are met utilizing a hands-on approach through the effective management of your employees;
Continually review municipal and commercial collection operations to ensure optimal routing efficiency and allocation of fleet and other resources;
Work closely with other operational stakeholders to ensure daily, weekly, and monthly fleet maintenance and preventative maintenance tasks and goals are achieved;
Builds and maintains strong and effective relations with relevant government, community and environmental groups.
Oversees personnel needs of the department including selecting, coaching, disciplining, and training employees and evaluating employee performance. Provides input into termination, compensation, and promotion decisions.
Participates in regular P&L reviews to ensure that budgets are met; develops and implements programs for optimal equipment utilization, equipment maintenance, and labor and material costs.
Interacts with local city, municipal, and county agencies to ensure customer satisfaction, improve efficiency, renew contracts and negotiate new contracts; establishes GC as a good corporate citizen and valued resource.
Participate in GC's responses to Requests for Proposals and tenders; lead contract implementations upon contract award;
Performs other job-related duties as assigned or apparent by ownership.
Benefits
A rewarding career in a Company with a mission to create environmentally sustainable communities;
• A solid organization within which you are able to develop your competencies for future growth;
• Ongoing support and resources to ensure your success in this role;
• A family-oriented culture with an entrepreneurial mind-set that encourages you to take ownership of your role and effect change
At GC, each eligible employee receives a competitive total compensation package including Medical, Dental.
Requirements
Please answer the following in your cover letter:
How many years of logistics management experience do you have?
How many years of Management experience do you have?
How many years of transportation experience do you have?
Do you have the following license or certification: BC Class 5?
Do you have any commercial truck driving experience?
The GM position includes a Stock Purchase Plan (dependent upon long term success and achieving milestones), performance bonuses, and more! Successful candidates are those who seek to thrive in an environment of operational excellence and accountability.
Job Type: Full-time
Salary: $90,000.00 to $100,000.00+ /year
Apply:
Apply to Careers (at) growingcity.ca
Make sure to include your non-generic cover letter.
Please indicate you saw this posting at GoodWork.ca.