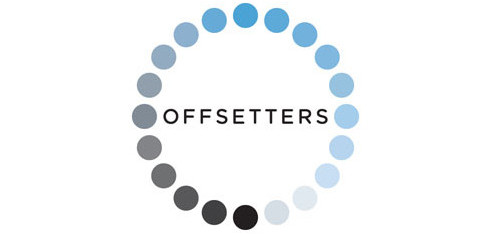 VANCOUVER JOBS
Position: Client Engagement Administrator
Organization: Offsetters Clean Technology Inc.
Location: Vancouver, BC
Role Description
The Client Engagement Administrator has accountability for ensuring a consistent client-experience, including a timely turnaround of client requests. Primarily supporting the Director of Client Engagement to ensure clients' needs are met, the Client Engagement Administrator is also responsible for developing and maintaining Offsetters' online presence to drive client engagement and revenue growth.
Responsibilities include but are not limited to:
Client Support
Supports the Director, Client Engagement with client requests
Develops and maintains ongoing relationships with clients
Ensures that all of our customers' claims around offsetting are up-to-date and accurate
Manages Offsetters' logo requests, and subsequent usage by clients and partners
Manages all partner logos on our website
Manages clients' contracts and invoicing
Maintains all client data in our client database
Works with graphic designer(s) to update infographics for various clients
Creates and collaborates with team members on marketing materials including presentations, newsletters, online content, and reports
Supports the migration to a new CRM tool—ensuring we're using it to its maximum capacity to meet our objectives
First contact for customers: Answers the company phone line and monitors the company email (either forwarding to correct party or, when appropriate, responding to client)
Web Presence
Manages Offsetters' website—including the transition to a new platform
Works with partners to ensure that website is fully functional, and optimized for sales growth
Elevates online relevance and presence through effective search engine optimization
Tweets, blogs and optimizes use of social media
Develops, executes and analyses Offsetters' quarterly newsletter ensuring resonance and relevance
Business Development
Assists with writing and formatting contract-winning proposals
Identifies potential clients and researches prospective clients' business needs
Becomes an expert on helping potential clients understand why we're better than the competition, so that they choose to work with us
Admin Support
Sets up company-wide zoom meetings
Performs general office management and administration tasks
Orders office supplies and contacts support, when printer or Internet is down
Manages transition to new electronic filing system
Ideal Qualifications
Post-Secondary degree: ideally in Business Administration, Environmental Sciences, English, Communications or Marketing.
Demonstrated experience building strong relationships with people at all levels of an organization, and ability to change communication style to fit audience
Excellent written and oral communication skills in English
Have a good eye for design and formatting
Experience with PHP and HTML a bonus
Understanding of climate change is preferred but not a requirement.
Key Reporting Relationship
Reports to: Director, Client Engagement
Position open until filled.
Please send cover letter, attached to your CV, demonstrating how you're the right fit for both this role and Offsetters to careers@offsetters.ca .
We pay a living wage.
Please indicate you saw this posting at GoodWork.ca.