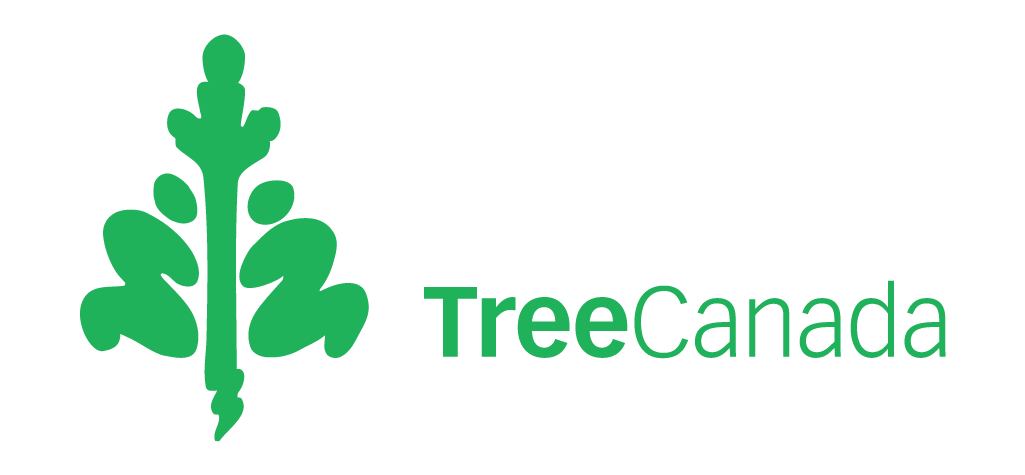 JOB POSTING / OFFRE D'EMPLOI
Position: Program Manager
Organization: Tree Canada / Arbres Canada
Location: Ottawa, Ontario
Tree Canada is a mature, not-for-profit charitable organization established to encourage Canadians to plant and care for trees in urban and rural environments, while teaching of the value of trees. Tree Canada aims to bolster Canada's urban forests as well and to inspire people to participate in, and advocate for, community greening.
The Program Manager is a permanent position reporting to the Operations Manager, based in the National Office in Ottawa. In this position, you are responsible for providing leadership to the rural and urban parts of Tree Canada's operational programs: Operation ReLeaf and Partners in Planting ensuring that projects are completed according to the Tree Canada mandate, to a professional standard and in a cost-effective manner. As the organization is largely financed by the private sector, the position requires sensitivity and a good sense of customer-service while working with Tree Canada's sponsors, donors and clients.
What can I expect in this role?
In this role you will:
1. Apply project management and technical expertise for Tree Canada in its rural/urban related programs: Operation ReLeaf, Partners in Planting. (75%)
Understand the needs of sponsors on project objectives, deliverables, schedule, cost, and implementation.
Implement planting programs with Community Advisers in selected sites across Canada.
Facilitate and lead meetings and activities to gain consensus on project objectives, deliverables, schedule, cost, and implementation considerations.
Ensure that client and project management needs are met.
Ensure all appropriate project deliverables are completed and handled in accordance with documented standards.
2. Represent Tree Canada at selected trade shows throughout Canada and delivering presentations to municipalities, community groups and others. (10%)
3. Provide education and outreach to Tree Canada's audience in conjunction with the communications department by editing web content on content-owner assigned pages, and writing content on urban forestry & forestry issues for blog posts on a monthly basis. (10%)
4. Performing other duties as required. (5%)
How do I qualify?
Knowledge:
Post-secondary degree in forestry, environmental studies, geography or other related discipline
Minimum 2 years of project management preferred.
Experience working with diverse stakeholders including municipalities, universities, the private sector, general public and sponsors.
Knowledge of tree biology and solid background in the natural sciences, with field experience.
Knowledge of the risk management processes, planning and analysis tools for project management.
Skills and Abilities:
Ability to manage multiple projects while meeting deliverable deadlines and budgets.
Strong computer skills including proficiency with Microsoft Excel (or other project management software); knowledge and experience in Salesforce is an asset.
GIS knowledge preferable (software: ArcGIS, Google Earth Pro).
Strong quantitative skills and excellent analytical, writing, presentation, and interpersonal skills.
Bilingualism: English and French is required.
Interpersonal and Communication skills:
Respect for the values and differences that all members of a small team bring to an office environment; adaptable to different approaches and flexible to move in new directions.
Strong verbal and written communication skills/ability to communicate with range of stakeholders.
Ability to work both independently and with a team in a fast-paced environment.
Detail oriented and organized with a demonstrated client-focused mindset.
Ability to work under minimal supervision and use own judgement to prioritize and lead projects.
Makes decisions and exercises judgement within generally established procedures and practices.
Seeks guidance and consults with others as required.
Compensation: Job Code - Program Development: $42,500 – $57,000 annually.
Tree Canada offers a comprehensive benefits package (pension plan and health & insurance benefits).
Term: This is a permanent position beginning on April 1, 2019.
What if you could go to your place of employment every day with a renewed sense of purpose and direction, confident in the knowledge that the work you do contributes to the greater good? When you work with us at Tree Canada, this will be your life. Whether you are a new graduate looking to gain experience in your field of study, or someone with experience looking to be part of a dynamic team where inter-colleague training and knowledge is part of the daily interactions, Tree Canada is the place for you. Please indicate your interest by forwarding a résumé and covering letter addressing how your qualifications and experience meet the requirements for the position to employment@treecanada.ca under the subject "Program Manager" by Thursday, February 28, 2019.
---
OFFRE D'EMPOI
Offre d'emploi – Gestionnaire de programme - Ottawa
Arbres Canada est un organisme de bienfaisance sans but lucratif destiné à encourager les Canadiens à planter et à entretenir des arbres dans des environnements urbains et ruraux, tout en sensibilisant à la valeur des arbres. Arbres Canada a également pour mission de renforcer les forêts urbaines du Canada et d'inspirer les gens à participer et à se mobiliser pour le verdissement communautaire.
Le poste de Gestionnaire de programme est un emploi permanent qui relève du Gestionnaire des opérations et basé au bureau national situé à Ottawa. Dans le cadre de ce poste, vous assumerez un rôle de leader concernant les volets urbains et ruraux des programmes opérationnels d'Arbres Canada Opération Renouvert et Partenaires dans la plantation, en veillant à ce que ces projets soient mis en œuvre conformément au mandat d'Arbres Canada, de manière professionnelle et rentable. Notre organisme étant largement financé par le secteur privé, ce poste requiert de l'entregent et un bon sens du service à la clientèle pour les relations avec les partenaires, les donateurs et les clients d'Arbres Canada.
Quelles sont les missions liées à ce poste?
Dans le cadre de ce poste, vous assumerez les responsabilités suivantes :
1. Mettre vos compétences en gestion de projet et votre expertise technique au service des programmes ruraux/urbains d'Arbres Canada Opération Renouvert et Partenaires dans la plantation. (75 %)
Comprendre les besoins des partenaires à tous les niveaux des projets : objectifs, résultats, calendrier, coûts et mise en œuvre.
Implémenter des programmes de plantation en collaboration avec les Conseillers communautaires sur des sites spécifiques à travers le Canada.
Organiser et piloter des réunions et des activités en vue d'établir un consensus concernant les objectifs, les résultats, le calendrier, les coûts et la mise en œuvre des projets.
Veiller à ce que les besoins du client et ceux liés à la gestion de projet soient satisfaits.
S'assurer que tous les résultats attendus du projet sont atteints et obtenus conformément aux normes documentées.
2. Représenter Arbres Canada lors de salons professionnels à travers le Canada et présenter des exposés aux municipalités, aux groupes communautaires et à d'autres acteurs. (10 %)
3. Former et sensibiliser le public d'Arbres Canada en collaboration avec le service des communications en éditant des contenus Web sur des pages dédiées et en rédigeant des articles sur la foresterie urbaine et les problématiques qui y sont liées dans le cadre de billets de blogue mensuels. (10 %)
4. Réaliser d'autres tâches selon les besoins. (5 %)
Quelles sont les qualifications exigées?
Connaissances :
Diplôme d'études postsecondaire en foresterie, études environnementales, géographie ou autre discipline connexe.
Minimum de 2 ans d'expérience en gestion de projet souhaitable.
Expérience de collaboration avec différents acteurs : municipalités, universités, secteur privé, grand public et partenaires.
Connaissance de la biologie des arbres et solide formation en sciences naturelles doublée d'une expérience sur le terrain.
Connaissance des processus de gestion des risques, ainsi que des outils de planification et d'analyse dédiés à la gestion de projet.
Compétences et aptitudes :
Capacité à gérer plusieurs projets tout en respectant les délais et les budgets.
Solides compétences en informatique, notamment la maîtrise de Microsoft Excel (ou autre logiciel de gestion de projet). Connaissance et expérience de Salesforce, un atout.
Connaissance des SIG souhaitable (logiciels : ArcGIS, Google Earth Pro).
Solides compétences quantitatives et excellentes aptitudes interpersonnelles, d'analyse, de rédaction et de présentation.
Bilinguisme : maîtrise de l'anglais et du français requise.
Compétences interpersonnelles et de communication :
Respect des valeurs et des différences apportées par chacun des membres d'une équipe réduite. Capacité d'adaptation à différentes approches et flexibilité face à de nouvelles orientations.
Solide compétences de communication orale et écrite/capacité à communiquer avec de multiples interlocuteurs.
Capacité à travailler de manière indépendante comme en équipe au sein d'un environnement dynamique.
Attention portée aux détails et organisation avec une approche centrée sur le client.
Capacité à travailler avec un minimum de supervision et à définir les priorités dans la gestion des projets.
Capacité à prendre des décisions et à faire preuve de jugement dans le respect des procédures et pratiques générales établies.
Capacité à demander des conseils et à consulter ses pairs lorsque cela est nécessaire.
Rémunération : Code d'emploi - Développement de programme : entre 42 500 $ et 57 000 $ par an.
Arbres Canada offre un ensemble d'avantages sociaux complet (plan de retraite et assurance santé).
Durée : Il s'agit d'un poste permanent débutant le 1er avril 2019.
Vous aimeriez vous rendre au travail chaque jour avec un sentiment d'accomplissement renouvelé et une orientation claire, convaincu(e) que votre action contribue à l'intérêt général? En rejoignant l'équipe d'Arbres Canada, cela pourrait devenir votre quotidien. Que vous soyez un jeune diplômé en quête d'expérience ou un travailleur expérimenté souhaitant intégrer une équipe dynamique où la formation et l'entraide entre collègues font partie du quotidien, Arbres Canada est fait pour vous. Si cette offre vous intéresse, veuillez envoyer votre CV accompagné d'une lettre d'intérêt démontrant que vos qualifications et votre expérience répondent aux exigences de ce poste à l'adresse employment@treecanada.ca en indiquant « Gestionnaire de programme » dans l'objet avant le jeudi 28 février 2019.
When applying, please indicate that you saw this posting at GoodWork.ca.