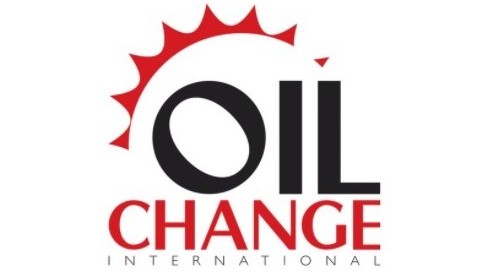 EMPLOYMENT OPPORTUNITY
Position: Public Finance Analyst
Organization: Oil Change International
Location: anywhere in Canada. Remote, location flexible. Ability to work in Africa/EU or North/South America time zones are a plus but not essential.
Oil Change International is seeking an enthusiastic, organised, and detail-oriented Analyst with a commitment to social justice to join our Global Public Finance team. The Public Finance Analyst will collect and analyse data and write reports and briefings to support OCI's work to end public finance for fossil fuels and increase government support for a just transition, energy access, and renewable energy. This includes data analysis and writing on topics including: 1) public energy finance, particularly for oil, gas and coal projects, from G20 countries and multilateral financial institutions; 2) energy access and distributed renewable energy finance, and 3) equity, climate, and development issues relating to fossil fuel production, particularly in Africa and Asia.
In this position, you will co-develop the public finance research agenda together with team members and will be OCI's point person for public finance data collection, analysis, and report writing. Currently, our team is working on building on recent commitments from international public finance institutions to end their support for oil and gas by growing this group of 'first movers' and ensuring they shift this money — and more — to just climate solutions instead. You will work closely and collaboratively with the Global Public Finance team members, members of OCI's research and communication teams, and with key partners in other civil society organisations. You will help maintain OCI's Shift the Subsidies database tracking public finance transactions and use this data for research products to support campaign goals.
Who We Are:
OCI is a nonprofit organisation that campaigns globally to expose the true costs of fossil fuels and facilitate the ongoing transition towards clean energy. We are on the leading edge of the climate conversations: we wage hard-hitting campaigns, grounded in solid and credible research, to confront the fossil fuel industry and its responsibility for the climate crisis and to push for policy change towards a socially just and environmentally sustainable future. We work together with a broad network of allies, in the United States and globally, to overcome the political barriers to a clean energy transition and advance a rapid and just transition off of fossil fuels.
Founded in 2005, OCI has a creative, passionate, and dedicated staff of 20 across seven countries and a supporter base of hundreds of thousands of individuals. Our talented group punches far above its weight.
We are a dynamic team of individuals, and we value diversity of experiences and perspectives. It's what helps us build stronger strategies, teams, and movements. We strongly encourage Indigenous people, People of Colour, and people with disabilities to apply. We are continually working on becoming a better workplace for everyone.
For more information, explore our website and read our Annual Reports at the bottom of our About page.
Key responsibilities:
Research, analysis, and writing (70%)
Conduct research and analysis to support our team's efforts to shift global public finance away from fossil fuels and towards renewable energy and energy access. This will include quantitative and qualitative analysis of the trends in and impacts of public energy finance flowing from G20 country and multilateral international financial institutions.
Develop and prepare reports, briefings, blog posts, and other written materials for a variety of audiences.
Coordinate and help conduct ongoing data collection for OCI's Shift the Subsidies database, which includes over 14,000 public finance transactions for energy projects from G20 country and multilateral institutions going back to 2008.
Contribute to other research and writing projects that support organisational priorities as needed, including but not limited to: equity, climate, and development issues relating to fossil fuel production in Africa and Asia, just transition policies, managed decline of fossil fuel production, and specific fossil fuel industry project proposals.
Relationship-building, teamwork, and strategy development (30%)
Work with the public finance team to help identify and develop strategic research and campaign opportunities towards our goals.
Work with the public finance team and communications team to help ensure our research products are accessible to and reach their target audiences.
Collaborate and build relationships with key civil society partners around the world in presenting and disseminating data analysis supporting shared campaign goals.
Qualifications, skills, and abilities:
Required skills:
Two or more years of experience conducting research and data analysis related to environmental policy, energy, climate, international finance, or similar fields.
Excellent academic and persuasive writing skills, including a proven ability to prepare written materials for a variety of audiences with the goal of influencing an outcome.
Commitment to the mission of OCI and an approach grounded in social justice, collaboration, and equity.
Strong time and project management skills.
Demonstrated strategic skills and an ability to think critically and learn fast.
Desired skills:
Experience working in Asia or Africa and/or with partners in these regions
Experience working with social movements (in or outside of the climate movement) and/or experience working in diverse coalitions.
Advanced expertise in Microsoft Excel and/or database management.
Benefits
Oil Change International offers a generous salary and benefits package, including paid health and wellness benefits. We believe everyone needs to restore and recharge, which is why we've adopted policies of flexible working arrangements and every other Friday off. We also offer 25 days paid vacation, at least 10 paid sick days, 11 flexible holidays, and 6 all-staff holidays. We provide cell phone and internet reimbursements, and support in setting up your home office, or renting a local co-working space. We also encourage and offer funds for professional development, and a paid sabbatical after 7 years of service. As supporters of paid family leave, we also provide regular full-time employees a minimum 12 weeks (480 hours) of paid, new parent leave for the care of a newborn, adoption of a child, or foster care placement.
Salary Range: USD 65,000 to 80,000 annual salary. We are also willing to consider more experienced applicants for a Senior position with USD 80,000 to 100,000 annual salary.
Reports to: Public Finance Campaign Co-Manager
Type: 36 hours/week, flexible schedule. Initial one-year contract with potential for renewal.
Application deadline: 07 February 2022; position will be open until filled.
Oil Change International values diversity, equity, and inclusivity as central to our work. Oil Change International provides equal employment opportunities to all employees and applicants for employment and prohibits discrimination and harassment of any type without regard to race, color, religion, age, sex, national origin, disability status, genetics, protected veteran status, sexual orientation, gender identity or expression, or any other characteristic protected by federal, state or local laws.

To Apply:
We are pleased to be using a new hiring platform, career.place, that strives to eliminate bias in hiring by keeping candidates anonymous in the initial screening processes. To apply, please follow the link below to submit written answers to questions in place of a cover letter, as well as your CV.

https://my.career.place/static/jobs/public-finance-analyst-20220113-ckycdjkxhdppb0ppco6m1nz8y
Please indicate you saw this posting at GoodWork.ca.