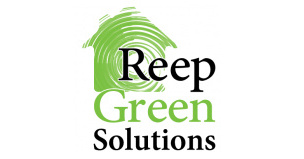 HOME ENERGY ADVISORS 
$10 million investment for new energy advisors
Are you a contractor, renovator or skilled trade?
Knowledge or interest in building science or energy-efficient construction? 
Want to make a difference, in a positive work environment?
Currently hiring 2 to 3 positions, with more to come...
Positions: Energy Advisors & Trainees
Program: EnerGuide Home Energy Audits / Reep Green Solutions
Location: Kitchener, Waterloo Region and surrounding areas
Hours: variable part-time or full-time, flexible hours

Do any of these sound like you...?
You're already a Registered/Certified Energy Advisor and you'd like to pick up some extra work
You're not registered, but you're a contractor, renovator or handyperson interested in building science and home energy efficiency
You're an engineering or technical graduate with an interest in energy and climate action.
Already registered? Positions are open now, please apply. 
Not yet registered? We are accepting trainees. We will assist with your training and when you finish your exams, we'll put you to work!
We're looking for people with:
Knowledge of residential building science 
Excellent customer service and communications, verbal and written.
Interpersonal skills and passion for environment / climate action
Physical fitness: able to lift boxes of inventory, climb ladders, etc.
Valid Ontario driver's license and access to a reliable vehicle.
Bonus points:
Working knowledge of NRCan's EnerGuide for Houses rating and evaluation system is an asset
Willing to work some evening and Saturday appointments is an asset but not required.
APPLY NOW
Interested? Please send your resume and an original cover letter, in one PDF file, to Sarah Smouter, office@reepgreen.ca . Please indicate you saw this posting at GoodWork.
Questions? Contact us: office@reepgreen.ca
Learn more about becoming a registered energy advisor, including the Foundation Exam / Home Energy Advisors across Ontario.
---
About Reep Green Solutions
Reep Green Solutions is an environmental charity that helps people in Waterloo Region live sustainably. We work to empower people with the practical tools, knowledge, and capacity for action to make sustainable living the norm. Current focus areas are home energy efficiency, water conservation, healthy yards, and waste reduction. In short, we work together with the community on practical solutions for addressing and adapting to climate change. Our culture is "trusting, productive, and happy at work," as one staffer put it. 
Reep is committed to creating an accessible and diverse culture where everyone belongs. We commit to actively working to empower full participation and ensure fair treatment within our organization, for those we serve, and for generations to come. We believe diversity strengthens our organization, and we strongly encourage applications from qualified candidates of any background and lived experience. If you require accommodation, please let us know.