OFFRE D'EMPLOI / JOB POSTING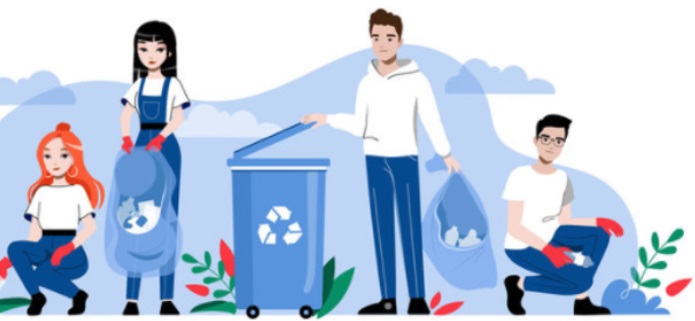 Titre du poste : LitterBuster
Employeur : LitterBusters Inc.
Lieu de travail : Longueuil, Montréal, Quebec
Embauche, Longueuil
En tant que LittterBuster, vous travaillerez à distance pour une entreprise d'entretien environmental en pleine croissance. Dans ce rôle, vous pouvez vous attendre à avoir la maîtrise de votre travail et la liberté d'organiser votre horaire; vous serez responsable de garder les propriétés immobilières commerciales exemptes de déchets.
Il s'agit d'un poste à temps partiel commençant avec 3 à 4 jours (6 à 8) heures par semaine, à partir de 20 $/h.
Qualifications
Habiter et avoir l'autorisation légale de travailler à Longueuil, Québec, Canada.
Avoir une voiture pour se rendre à vos propriétés.
Avoir un téléphone intelligent capable d'accueillir notre application de service sur le terrain.
Pour postuler : 
Veuillez indiquer que vous avez vu cette offre sur GoodWork.ca
---
Hiring, Longueuil
Position: LitterBuster
Organization: LitterBusters Inc.
Location: Longueuil, Quebec 
(remote field service work)
As a LittterBuster, you'll work remotely for a growing boutique environmental maintenance company. In this role you can expect to have ownership over your work and the freedom to organize your own schedule; you'll be responsible for keeping commercial real-estate properties free of litter.
This is a part-time role starting with 3 - 4 days (6 - 8) hours a week, starting at $20/hr.
Qualifications
Live and have legal authorization to work in Longueuil, Quebec, Canada.
Have a car to travel to the property.
Have a smart phone capable of hosting our field service app.
Part-time hours: 8 per week
Expected start date: Immediate
Job Type: Part-time
Salary: From $20.00 per hour
To Apply:
Please indicate you saw this posting at GoodWork.ca.