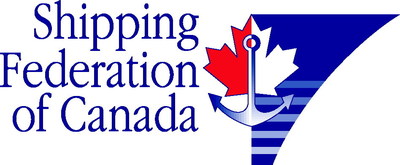 MONTREAL JOBS
Position: Operations Coordinator
Organization: Shipping Federation of Canada
Location: Montréal, Quebec
Environmental Sustainability — International shipping is sustainable and environmentally proactive. Shipping has the lowest environmental impact and the highest level of energy efficiency of all the forms of commercial transportation.... http://www.shipfed.ca/sustainability
OPERATIONS COORDINATOR
The Shipping Federation of Canada, a trade association representing the owners, operators and agents of ocean-going ships, is seeking an Operations Coordinator to provide administrative support at its Montreal office. This junior position offers a great opportunity for a smart, motivated individual who is looking to gain work experience with the possibility of advancement in the association / international marine transportation sector. More specifically, the selected candidate will be required to:
Schedule meetings, develop presentation materials, produce meeting minutes
Assist with event planning
Assist with drafting and editing of documents, including submissions to government
Update members on industry developments and answer queries
Maintain and update Association's website
Organise and maintain the association's electronic filing system
Qualified candidates will have the following skills and educational background:
Undergraduate degree
Excellent English communication skills, including aptitude for writing
Ability to communicate in French
Ability to set priorities, multi-task and work independently
Proficiency with digital communication tools
Interested candidates should send a copy of their C.V. and a brief cover letter to:
inquiries

shipfed.ca*
as soon as possible, and no later than August 5. 2019. Applicants must be legally entitled to work in Canada. Only those candidates who are selected for an interview will be contacted.
Please indicate you saw this posting at GoodWork.ca.
*Email: The e-mail address above has been masked to prevent spam. Please copy the address or type it manually, add the @ sign, remove "mask" and any spaces.