BOARD OPPORTUNITY
Position: Board of Directors: Education Professional
Type: board of directors position / unpaid
Organization: TREC Education
Location: anywhere in Ontario or Alberta
Educating and inspiring for a 100% renewable energy future
TREC Education (incorporated as TREC Charitable Foundation) is a national charity that delivers unique and engaging renewable energy education programs for all ages. We seek to empower all Canadians, especially youth, and work with First Nations communities to encourage informed choices about our shared energy and natural resources. Our programs create a lasting impression on more than 11,000 individuals each year. As our programs enter their 13th year of delivery and our 7th year as a registered charity, we are seeking an experienced education professional to join our Board of Directors, to help us deliver our mission to educate and inspire individuals and communities in building a 100% renewable energy future.
In your role as Director you will be part of a vibrant and growing educational charity that is bringing new and innovative energy and environment programming to Canadians. We develop and deliver curriculum-linked programs to schools, host fairs and festivals, participate in community events, assist First Nations youth with green collar career explorations, support teachers and are building creative partnerships around the province. Beginning in Toronto, TREC Education now has programs across Ontario from Manitoulin Island, to Chatham-Kent to Ottawa and many points in between. We've also recently expanded our classroom offerings to Alberta. We offer classroom programs in both English and French in addition to incorporating Indigenous culture and historical teachings.
If you are interested in being part of a passionate, dedicated team please read below and see the instructions on how to apply.
Desired Skills
At least 3 years of experience teaching in elementary school(s) in Ontario and/or Alberta
Understanding of Ontario and/or Alberta curriculum, especially STEM
Strategic thinking – able to foresee opportunities for delivering hands-on, science-based workshops for youth
Attention to detail
Expectations
Provide leadership in continuing to evolve the charity's energy-focused educational programming for youth
Work with charity staff to develop and execute strategies to market programming to schools and communities across Ontario / Alberta;
Consistent attendance at board meetings (at least 70% - i.e. 5 out 7 meetings per year);
Provide leadership for charity's Education Committee;
Participate in other committees as needed (e.g. Event planning, Fundraising, Program Development, Partnership, etc.);
Support fundraising activities of the organization;
Support partnership building;
Act as an ambassador for the organization in your community;
Preparation in advance for regular board meetings, including review of materials provided;
Three-year term with the possibility of extension;
Willing to participate on a voluntary basis.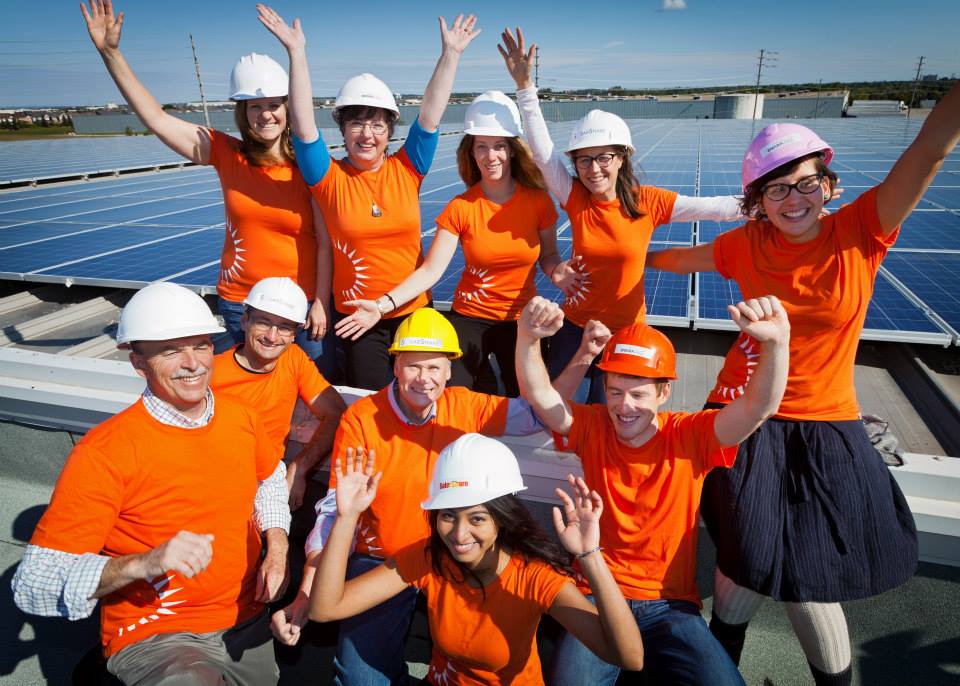 Time Commitment
Bi-monthly Board Meeting 3 hours/meeting (every 2 months)
Education Report Preparation for Board Meeting 2 hours/meeting (every 2 months)
Committee Work 1-2 hours/month
Attendance at Annual Retreat & key events up to 2 days per year
Available to Staff for advice 1-2 hours/month (email/phone or in-person)
Instructions
To express your interest and for more information please send us an e-mail:
opportunities

treceducation.ca*
Please include a cover letter to indicate how your skills and experiences can help us achieve our goals and attach your CV. We will follow-up to schedule a conversation.
Our Programs
We deliver meaningful engagement with more than 11,000 people annually in Ontario with the following programs:
Kids' World of Energy Elementary Program offers curriculum connected renewable energy excursions and in-classroom programming to students in grades 5, 6, 7 and 9. Part of the Kids' World of Energy program, is our annual Festival. The Kids' World of Energy Festival, is a four-day educational event, reaching 2,000 students, parents and teachers. The Festival was developed to bring grade 5 and 6 students together to provide them with a focused day on energy-environment connections. The festival began in 2008.
Indigenous Careers in Renewable Energy engages First Nations youth and community members in Ontario in the renewable energy industry through skills development and career support.
History of TREC Education
TREC Education was created by the TREC Renewable Energy Co-op to support, through education and capacity building, its mandate for the transition to a democratic renewable energy future. Established in 1998, TREC was formed to develop community-owned renewable energy projects and achieved a major milestone in 2002 by building the first urban-based, co-operatively owned wind turbine in North America. In the process, TREC realized the need for greater awareness and education around renewable energy and green technologies, especially for youth. Out of this, TREC's education program was founded, which has grown from providing general renewable energy information to developing and delivering unique learning activities around the Ontario Science and Technology curriculum topics to Ontario students.
A growing interest in the educational programs led to the incorporation and launch of TREC Education in 2010, a registered charity, which now delivers these education programs. These education programs have engaged more than 100,000 students over the past 10 years. There has been significant and regular investments over the past decade to ensure our education, training and outreach programs are the best learning experiences possible, linked to the curriculum of schools in Ontario when applicable, and are an engaging and memorable experience for all.
When applying, please indicate that you saw this posting at GoodWork.ca.
*Email: The e-mail address above has been masked to prevent spam. Please copy the address or type it manually, add the @ sign, remove "mask" and any spaces.

Note: This posting is provided on an "As Is" basis and for general informational purposes only. People and Planet (also known as "GoodWork") is not responsible for the content, accuracy, timeliness, completeness, legality, reliability, quality or suitability of this posting. We do not screen or endorse the organizations or individuals involved. If you decide to accept an offer of employment, volunteering or any other arrangement, you do so at your own risk and it is your responsibility to take all protective measures to guard against injury, abuse, non-payment or any other loss. Please read our full Terms & Conditions.