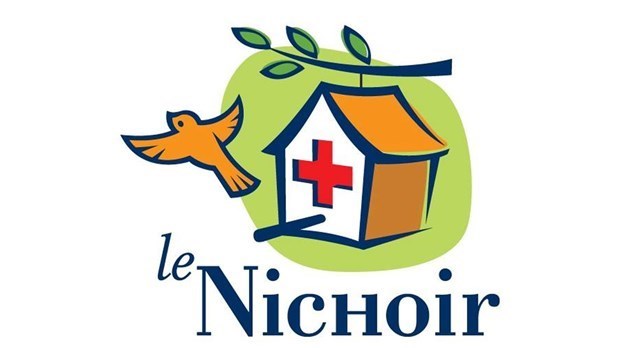 EMPLOIS HUDSON JOBS
Position: Educator 
Organization: Le Nichoir Wild Bird Conservation Centre
Location: Hudson, near Montréal, Quebec
Language: bilingual 
Hours: Full-time (36-40 hours/week)
Type: temporary position Apr 1, 2022- Oct 1, 2022
Primary Duties and Responsibilities
The Educator reports to the Education Coordinator. The Educator's main responsibility is to manage both Le Nichoir's virtual and in-person education services. This includes tasks related to program and activity's development, management, financial stability, visibility and growth.
Leadership
Represent the organization at community activities to enhance the organization's community profile
Cultivate and collaborate with schools, community groups and partners
Maintain a professional appearance as a representative of Le Nichoir
Implement Le Nichoir's youth education programs, adult seminars, and all other educational activities
Be the lead organizer for the Festival of Birds and Nature
Volunteer Planning and involvement
Recognize that volunteers play an integral part in Le Nichoir's education services
Develop and implement tasks lists and instructions for kiosks and other events
Ensure volunteer hours at these events are monitored, and volunteers are thanked
Use a task management system and calendar to manage communication with volunteers , assign timelines for tasks and set volunteer schedules
Provide Administrative Coordinator with a list of volunteer's names and contact information
Program Development and Management
Develop program content and education materials that are science-based
Keep a current inventory of all educational materials including taxidermy
Ensure both virtual and in-person programs respect the Quebec Education guidelines
Book and manage program deliveries and occasional kiosks
Produce regular education reports which provide overall progress on education services
Provide Administrative Coordinator with a list of donations in kind with contact information of donors
Marketing and Communications
Make promotional and marketing recommendations to the Education Coordinator
Manage all communication related to education
Financial Planning and Implementation
Maintain an accounting of all budgeted expenses related to the program as well as documenting mileage related to program deliveries.
All expenses must be pre-approved by the Education Coordinator
Issue invoices and manage payment transactions for programs
Seek funding opportunities, set calendar and manage grant applications
Provide Administrative Coordinator with expense reports for approval by the end of the third week of each month
Visitor Experience
Provide on-site tours during scheduled slots
Prepare and tidy classroom for the public including arranging game stations
Show the public how to use the interactive map on the computer as well as microscopes when appropriate
Additional Responsibilities
Provide occasional operational support as needed
Job conditions and physical requirements
Delivery of programs will be offered during both the day and evenings 7 days a week
Regular travel required using your own vehicle (with mileage compensation)
Carrying, lifting and transporting of educational materials
Appropriate physical appearance and dress attire obligatory
Wearing proper clothing for bird care
Being prepared to work virtually, on-site and off-site
QUALIFICATIONS
Education
Minimum of collegial level education in environmental or education studies
Knowledge, skills and abilities
Knowledge of Quebec education system and laws related to working with children
Ability to work independently and with limited supervision (especially while off-site)
Ability to work effectively with volunteers and members of the public
Experience with giving education programs and public speaking
Bilingual (written, spoken, reading)
Science-based background and knowledge of wild birds and their environments
Proficiency in the use of computers for:
Word processing
Spreadsheet creation, editing
File sharing
Social media including Facebook, Twitter and Instagram
Presentation development and delivery (PowerPoint)
E-mail
Internet search
To Apply:
Please send your resume and cover letter to info@lenichoir.org
Please indicate you saw this posting at GoodWork.ca.