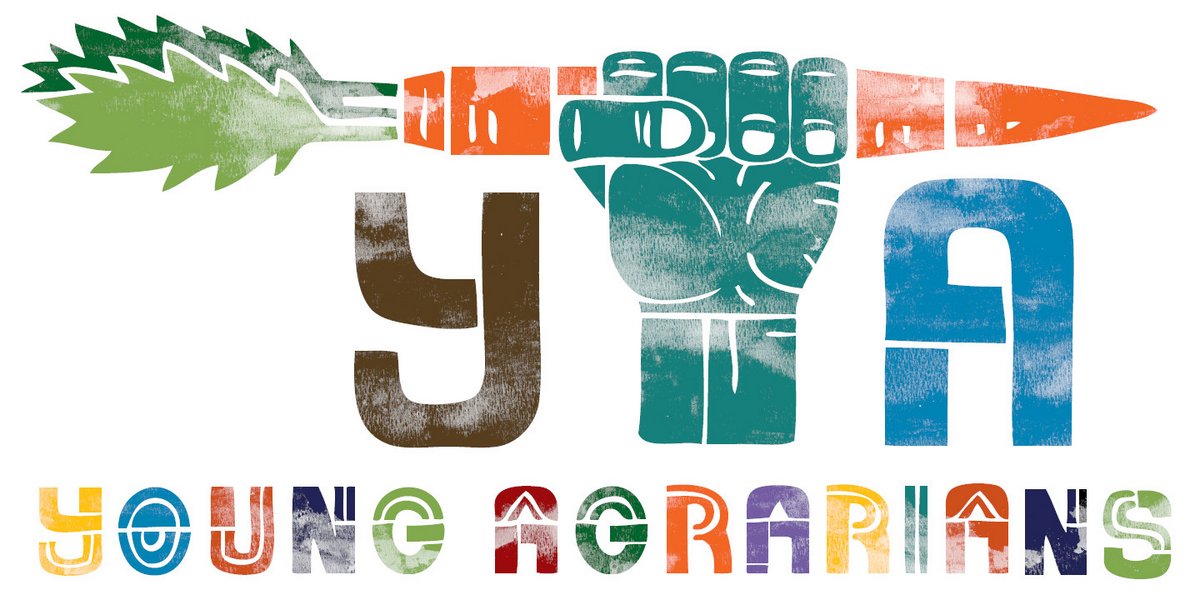 SASKATCHEWAN / MANITOBA / ALBERTA
Young Agrarians is hiring a Prairies Network and Communications Coordinator
Hiring: Prairies Network and Communications Coordinator
Organization: Young Agrarians
Location: Remote office. The ideal candidate will live in Saskatchewan, however we are accepting applications from Saskatchewan, Manitoba, and Alberta.
Hours: full-time, year-round position
Deadline for Applications: Monday, June 12, 2023. This position will start when we find the right candidate.
Are you a network builder? Do you love hosting and creating meaningful gatherings? Are you a wrangler of projects? Do you dream up creative ideas and see the world in graphics? Are you a storyteller who can plant a seed with a sentence and knows how to grow programs using latest social media trends?
JOB DESCRIPTION SUMMARY
We are seeking a dynamic person, capable of working with our team to grow outreach and communications to support new and young ecological farmers in the prairie provinces. If you're a mix of network coordinator and communicator with farming in your heart, YA is looking for you!
ABOUT YOUNG AGRARIANS
Young Agrarians (YA) is an educational resource network for new and young ecological farmers in Canada. YA recognizes the Indigenous lands and territories that we work on and alongside. YA is committed to providing programs and services that are inclusive and available to farmers and friends of diverse backgrounds. Since 2012, the YA network is volunteer-driven, with farmers across the country organizing on-farm events and building community to create spaces for knowledge sharing and growth. YA began as a seed of an idea and since has grown into a dynamic educational network and set of programs that target the educational needs of new and young farmers.
YA's Grow-a-Farmer Strategy works to deliver the following programs:
YA works to grow the sector by supporting new entrants through farmer-to-farmer learning. The theory of change is to engage new and young farmers and the farm-curious online, bring them together to network and learn together on and off farms, support access to training opportunities and resources, and when ready to start farms, provide educational supports for on-farm training, land access, business readiness, and peer mentorship. The long-term goal is to grow connections to each other and the land in order to grow a resilient and climate-adapted food system for a healthy future.
WORKPLACE CULTURE
We strive to create a workplace that reflects the diverse communities we collaborate with and serve. The organizational culture is focused on bringing your whole self, emotional intelligence and leadership, and working together to support farmers to overcome barriers and challenges through educational supports and resources.
COMPENSATION & HOURS
This is a full-time, year-round position
Anticipated start date is beginning to mid July 2023
35 hours per week
$30 per hour
Mileage is reimbursed at provincially approved rates
Vacation starts at 4% with an additional bonus week off last week of the year
Contract is renewed annually
ROLES & RESPONSIBILITIES
Network Building:
Work with YA Staff on strategy for reaching more new and young farmers in the prairie provinces to help grow the YA network.
In collaboration with the Saskatchewan Program Manager, coordinate the planning of a YA Prairies Mixer to be held in Saskatchewan (for the fall/winter of 2023-24).

Create a program schedule with support from YA Prairies Staff.
Recruit speakers and educators with the goal of 50% BIPOC farmers.
Develop outreach materials and strategic communications to promote the event.
Manage the registration process, coordinate event food, and liaise with the venue, speakers, volunteers, and guests.
Attend the Mixer and manage event logistics to ensure smooth delivery.
Plan and carry out evaluation for reporting purposes.

Support the promotion and delivery of farm tours and workshops in the region.

Develop graphics and written materials for the YA website.
Conduct outreach to other organizations and promotional partners.
Create and manage events on Eventbrite and Facebook.
Attend events and support facilitation.
Communications and Outreach:
Develop and implement strategic communications to support and advance YA programs and increase visibility of the Organization in the prairie provinces.
Coordinate communications activities including: social media campaigns, blogs, Mailchimp campaigns, and other outreach.
Develop engaging messaging and effective storytelling approaches, maintaining organizational voice.
Create compelling graphics to support outreach activities, and approve other organizational graphics according to branding guidelines.
Respond to social media, email, and phone inquiries.
Post farm jobs and internships on the YA online Job Board.
Proofread all outgoing communications materials with a keen eye for detail and accuracy.
Create and manage events on Eventbrite and Facebook.
Develop press releases for particular media outlets and audience segments.
Identify key media outlets and journalists and maintain press contact lists.
Evaluate communications activities to analyze effectiveness, update strategy, and support project reporting to funders.
Develop and implement new evaluation strategies as needed.
Follow organizational policy and protocol for workplace communications.
Ensure good workplace documentation, including:

Maintaining work plans.
Maintaining contact information in Salesforce, as per YA best practices.
Maintaining program files on YA Google Drive.
Ensuring documents, contact lists, and program materials are maintained and updated.

Support with other organizational needs as time allows.
QUALIFICATIONS
Our ideal candidate:
Is up-to-date on best practices for social media and website engagement.
Understands food systems and ecological farming.
Has a familiarity with the food and farming community in the prairie provinces.
Values and enjoys administration, documentation, outreach, communications as well as networking and relationship and community-building.
Thinks strategically about communications, metric tracking, decision-making, and stakeholder and team engagement.
Pays close attention to details and knows when to slow down.
Is motivated and able to work on multiple projects and meet deadlines without direct daily supervision.
Enjoys working in a fast-paced environment and is able to adapt to existing project management systems including spreadsheets and work plans.
Is proficient at coordinating people & projects.
Has demonstrated computer know-how including: SEO, Photo, Video and Graphic Editing Software (e.g. Canva, Google Workplace, Google Hangouts, Zoom, MS Office, Excel/Spreadsheets, Mailchimp, WordPress, and Salesforce).
Has experience with facilitation and hosting events.
Brings cultural competency as well as recognition and appreciation for the diverse voices in farming communities.
Contributes a positive vibe and solid communication skills to the workplace.
Has experience representing a non-profit organization and passion for realizing the mission.
Works remotely from a home office, and has a computer, reliable internet connection, and either a landline or cellular phone reception/service.
TO APPLY
Please send a PDF cover letter and resume as one document to: om [at] youngagrarians [dot] org, with the following file name: FIRSTNAME LASTNAME – PRAIRIES COMMUNICATIONS COORDINATOR.pdf
In your application:
Indicate where you are located
Summarize the number of years of experience you bring with respect to qualifications listed.
Answer the following 3 questions in your cover letter:
What is motivating you to apply?
What skills and abilities can you bring to this position?
What is your experience working with farmers?
Clearly indicate on your resume or cover letter which computer programs or online platforms you have experience working with. The successful applicant is expected to jump in and work within the existing technology ecosystem. While limitations to in-house training capacity exist, there are Standard Operating Procedures in place, and continuous peer-to-peer knowledge sharing.
Include a PDF or Word document with samples of social media content that you have created. If you are including links to content where other creators are posting, please provide information on when you managed the channel/profile with exact date range or links to specific posts.
Optional: Submit a video (up to 1 minute), telling us what would make you a great coordinator for the Young Agrarians. Feel free to have fun and be creative! Videos can be submitted as an email attachment, or as a link in your PDF.
Please indicate you saw this posting at GoodWork.
Due to the volume of applications we receive, we will not be available for phone calls or lengthy email inquiries. If you have 1-2 questions, please ask by email. Thank you for your time and interest!
LEARN MORE ABOUT YOUNG AGRARIANS
youngagrarians.org | facebook | Instagram