ECOLOGICAL FARMING
Hiring: Paid farm work with housing
Farm: Abundant Acres Farm
Location: Centre Burlington, Hants County, Nova Scotia (50 mins from Halifax) 
Housing: On farm housing and food is provided at a cost of $100 per week.
Abundant Acres is hiring for the 2023 season.
We are looking for people to join our team who are passionate about growing good food, and are moving towards a career in farming. This is potentially a long-term, multi-year position.  Please note: We can only hire people with a legal right to work in Canada.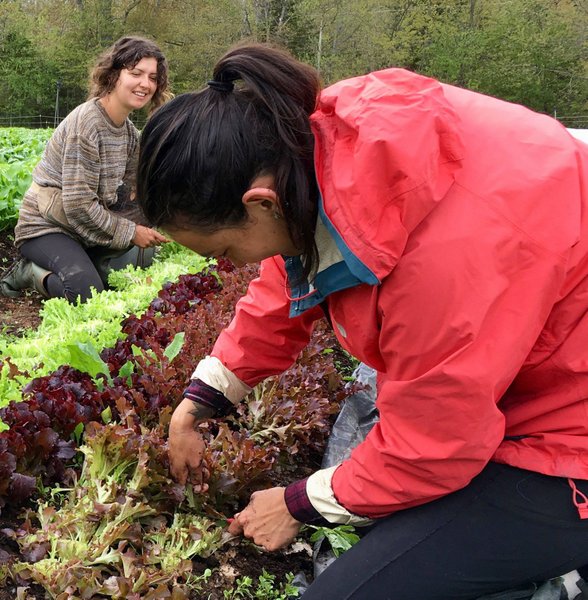 We delegate a lot of farm management. Employees will have the opportunity to step into higher levels of responsibility as they learn new skills. On this farm, there is room to learn from mistakes, and gain confidence
The position can start as early as mid March 2023, with a break from mid-November to March. There is a possibility of winter work. The average work day is eight hours long in the main growing season, shorter in early spring, winter, and late fall.
On farm housing and food is provided at a cost of $100 per week.
Pay is based on experience, starting at minimum wage for employees with less experience, higher for people with a lot of knowledge.
The farm uses six acres of land to grow a wide variety of vegetables for our 325 share CSA and for sales at our collaborative farm store in Halifax, The Warehouse Market.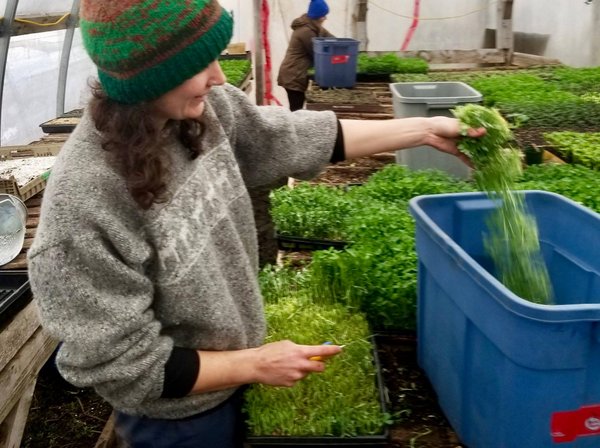 We have almost a half acre of greenhouse space, three acres of minimal till raised beds and three acres of bio-plastic mulch with clover and grass paths.
A bit about us:
Jen and David are a middle aged Christian couple who have been involved with ecological farming since the early 90s.
Jen is responsible for the business side of the farm, and is passionate about agro-ecology. David leads long term planning, and helps out where needed with training and problem solving. He also cooks lunch a lot.
We are blessed to have six full time employees returning to the farm this year, so there is a lot of opportunity to learn from co-workers. It's a truly remarkable bunch of folks to work with!
For more information on our farm, check out abundant-acres.com or listen to the this podcast.
To apply, please send a letter of intent, cv, and two references to David Greenberg via email to davidgreenberg71@gmail.com . Please mention you saw this posting at GoodWork.
We will begin interviews as soon as suitable candidates are chosen.