LOW-IMPACT LANDSCAPING
Position: Skilled labour/landscaper
Company: Coywolf Designs
Location: Gatineau/Ottawa area
Looking for a skilled labourer, or anyone willing to learn, who enjoys being outdoors and working with plants, stone and wood.
I have a small landscape design and build company that is focused on locally sourced stone and cedar, as well as native plants. I build sustainable landscapes, which sometimes include saunas, sheds and decks. I build stone patios and walls with traditional techniques using a tripod with block and tackle.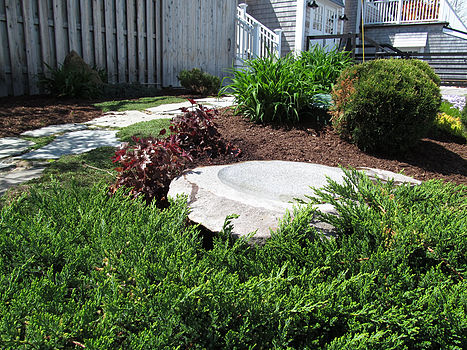 In short, I am focused on green, local and low-impact approaches: We use locally sourced plants, stone and sustainable wood. We avoid irrigation, picking from a selection of native-type species that are adapted for this environment and need minimal watering. We also avoid laying sod, due to the environmental footprint of the process. For placing stones, we use an aluminum tripod instead of machinery; we also reuse materials on site as often as possible to create minimal waste.
Position details:
I'm looking for someone who is energetic, interested in learning about traditional methods and able to do manual labour.
The position is currently for 20 -30 hours a week with more hours available during summer.
I've worked with lots of teachers and students in the past.
I'm located in Aylmer and do work throughout the Gatineau/Ottawa area. Thanks.
To apply:
Please only contact by email if seriously interested:
josh.harriman@gmail.com
Please indicate you saw this posting at GoodWork.ca.