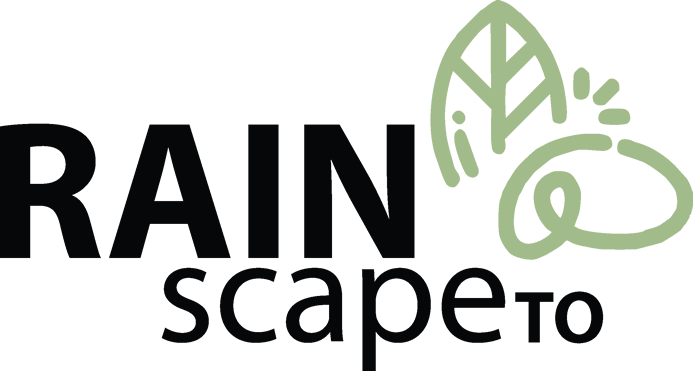 ECOLOGICAL LANDSCAPING JOBS
Job Title: GreenForceTO Landscaper
Organization: RAINscapeTO and Building Up
Location: Toronto, Ontario. Predominantly in Weston-Mount Dennis and Rockcliffe-Smythe neighbourhoods

Duration: 9 Months (March - November 2021)
Hours Per Week: 35 hours per week
Rate of Pay: $19 / hour
Project Description
GreenForceTO is a pilot project initiated by the City of Toronto in partnership with RAINscapeTO and Building Up to maintain landscapes and green infrastructure sites in public streets and sidewalks, and create local employment opportunities in neighbourhood improvement areas.
If the pilot is successful, the position will be renewed in 2022 and successive seasons. The City sees this project as the start of a green workforce, with training and jobs in environmental services that will grow as the city pursues sustainability goals.
Job purpose
The Green ForceTO Landscaper will be part of a small team involved in the maintenance of plantings, lawn, sidewalks and streets across the City of Toronto. The position consists of training (paid) and on-site responsibilities. Transportation between sites is provided and, TTC monthly pass will be provided for transportation to and from job start location.
Of the two dozen sites of green infrastructure within the scope of this pilot, many are located in the Weston-Mount Dennis and Rockcliffe-Smythe neighbourhoods, which will be the location for training as well as meeting point for on-site work.
Duties and responsibilities
Trainees will complete all training to undertake tasks associated with the maintenance and minor repairs of green infrastructure in the public right-of-way, under the guidance of the manager and in collaboration with the team members. Some of these tasks include:
Weeding, pruning, deadheading, mowing and turf maintenance;
Watering, litter / garbage / recycling clean-up;
Clearing and cleaning of inlets and drains;
Digging, grading and laying soil / compost;
Planting and transplanting plant species (i.e. bulbs, flowers, shrubs, trees)
Sodding, seeding, topdressing and aeration;
Laying mulch and installing other materials (i.e gravel, rocks, lining);
Cleaning, maintenance and responsible use of all tools;
Meeting all Health & Safety standards while performing duties in a safe and responsible manner;
Communicates professionally and responsibly to team and manager;
Provide excellent customer service and deals courteously with the public;
Completes daily/weekly forms and checklists as required related to task completion, status of work, and maintenance records;
Attends regular meetings with team and managers about performance, personal goals and professional development plan.
Successful candidates will receive online and hands-on training that includes First Aid, CPR, and the basics of green infrastructure.
Qualifications
Over 18 years of age;
Interest and enthusiasm for environmental issues and ecological practices;
Knowledge of native trees/shrubs/plants, plant identification, horticulture;
Good physical health, stamina and strength to lift 50 lbs / 23 kg
Takes direction and guidance in performing varying tasks, conditions and locations;
Adaptable and flexible to perform various roles / responsibilities within a team;
Enjoys working outdoors in changing weather conditions (heat, rain, cold);
Responsible, punctual, detail-oriented, reliable;
Ensures that work is carried out in a safe and efficient manner;
Manual dexterity, hand-eye coordination, attention to detail;
Ability to communicate and follow instructions in English both verbally and in writing.
Working conditions
7 hours of physically demanding labour daily for five days per week;
Outdoor work in varying weather conditions and extended periods in the public realm;
Repetitive tasks;
Physically demanding – bending, crouching, reaching, kneeling, sitting, standing, walking, digging, shovelling, raking, carrying heavy materials and loads.
Eligibility Conditions:
Preference will be given to applicants residing in Neighbourhood Improvement Areas, such as Mount Dennis, Weston, Rockcliffe-Smythe, and Rexdale. Please include a reference to your neighbourhood location in your application.
We are committed to providing a barrier-free selection process and a workplace that supports equity, diversity and inclusivity. Please advise us of any accommodation measures you require and we will work with you in confidence to address your needs.
Compensation
This is a full-time seasonal position that is 35 hours a week, at an hourly rate of $19.00.
To apply:
Send your cover letter and resume to Diego Savone via email: diego@buildingup.ca with "GreenForceTO" in your email's subject line by March 5, 2021, 11:59 pm.
Please indicate you saw this posting at GoodWork.
RAINscapeTO
RAINscapeTO is a non-profit social enterprise being incubated by the Toronto Green Community. Our mission is to provide employment and training for emerging eco-landscapers, build community connections to water and nature, contribute to improved water quality and biodiversity, and mitigate water damage to property and livelihoods.
For more information about RAINscapeTO, please refer to http://www.rainscapeto.ca
Building Up
Building Up is a non-profit social enterprise and certified pre-apprenticeship training provider based in Weston Mt. Dennis area. We use building maintenance and construction contracts to train and employ individuals with barriers to entering the trades and connect these individuals with employers to apprentice in a trade and career that our participants can be proud of.
For more information about Building Up, please refer to http://www.buildingup.ca
City of Toronto
Green Streets are designed to capture rainwater at its source, where it falls, providing water for plants and trees to grow and at the same time acting as a natural filter to clean the water before it makes its way into local waterways. Green Streets is a City of Toronto program to integrate green infrastructure into road rights-of way and supports the City's Resilience Strategy, Wet Weather Flow Master Plan, Toronto Green Standards, Pollinator Protection Strategy, Biodiversity Strategy and other City policies and strategies.
For more information please visit toronto.ca