CHARITY & NON-PROFIT FINANCE JOBS
Position: Director of Finance
Organization: The Nature Trust of British Columbia
Location: this is a full-time permanent position based in Vancouver, BC.
The Nature Trust of British Columbia is looking for an enthusiastic and motivated Director of Finance to lead the Finance team.
The Director of Finance is a professionally designated accountant who is responsible for managing all financial and accounting activities for The Nature Trust of BC. The Director of Finance will provide leadership, direction and management of the finance team and will be a member of the Senior Management Team.
The Director of Finance is responsible for providing timely and accurate financial reports to the Chief Executive Officer, Treasurer and the Board for The Nature Trust of BC. The Director of Finance manages the accounts receivable/payable in accordance with corporate bylaws, policies and generally acceptable accounting principles and practices for non-profit organizations. The Director of Finance co-ordinates the annual audit, implements appropriate cost control measures and prepares and tracks the annual corporate budget and strategic plan delivery of the finance department.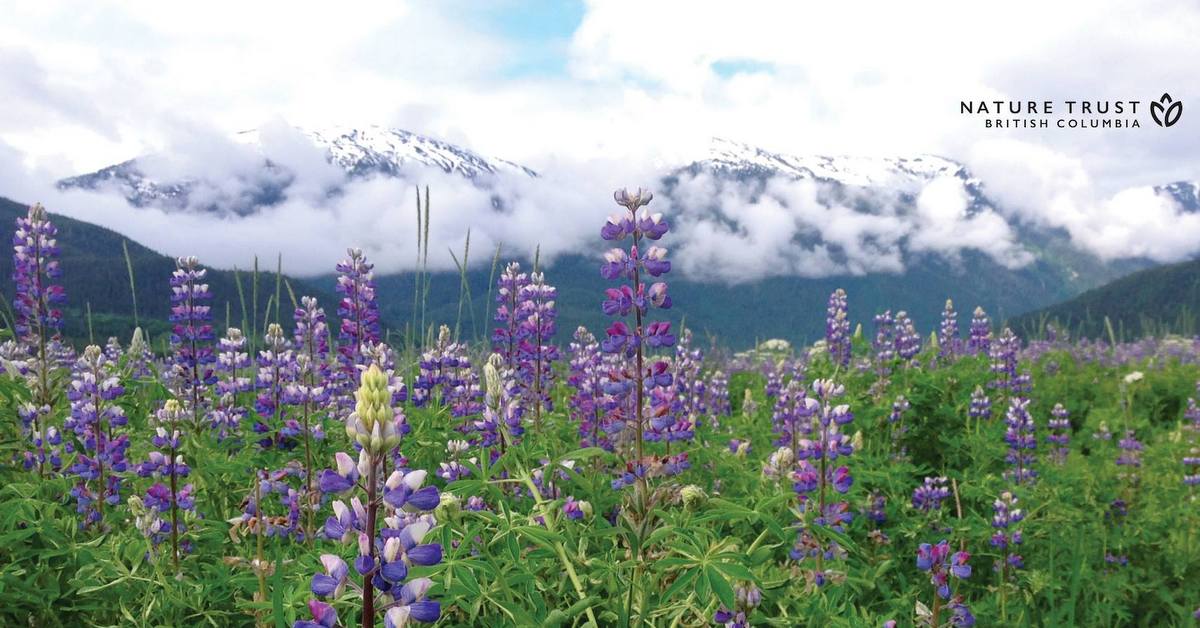 The Nature Trust of BC is a leading non-profit land conservation organization dedicated to protecting critical habitat for wildlife, fish and plants in BC. Since 1971, we have secured 178,000 acres of ecologically significant land.
This position will report to the Chief Executive Officer.
Duties and Responsibilities:
Responsible for the preparation of the monthly and annual financial statements and other related reports.
Responsible for all Year end closing entries and working papers. Liase with the External Auditors in order to facilitate a smooth year end and audit.
Develops, maintains and monitors an annual corporate budget process.
Provide cash flow analysis and variance reports to the Treasurer, Audit, Finance and Investment Committee, Executive Committee and Board.
Provides financial guidance and support in the control and monitoring of all revenues and approved expenditures.
Oversees the process of all accounts receivables/payables in a timely and accurate manner.
Oversee the administration of all Contribution Agreements, including invoicing and ensuring all reports required are submitted to the funder on time.
Manages all corporate financial and capital assets.
Provides guidance to staff on tax and tax receipting issues; liaise with external legal counsel as required.
Keeps up to date on all Chartered Professional Accounts of Canada (CPA Canada) Standards relating to the Not-for-Profit sector.
Stays up to date in regard to GST and PST issues and ensures that related filings are made accurately and in advance of required due dates.
Undertakes all accounting activities related to banking services. Responsible for ensuring all financial services are delivered in an efficient and cost-effective manner.
Maintains an up to date General Ledger of accounts and establishes and maintains efficient cost reporting for all projects.
Manages inter-company accounts between The Nature Trust of BC and the other programs it administers.
Maintains a clear audit trail with current reconciliation of balance sheet accounts.
Prepares and files the annual charitable return as required by the Canada Revenue Agency.
Liases with the Audit, Finance and Investment Committee and fund managers and co-ordinates the transfer of approved operating funds from corporate investments.
Ensures financial policies are up to date, adequate in scope, are implemented and archived for future reference.
Participates in meetings with staff and the Senior Management Team as required to provide the appropriate financial management guidance and support.
Draft and archive minutes of the Audit, Finance and Investment Committee as needed.
Responsible for all financial matters for various programs that The Nature Trust of BC administers.
Performs other duties as assigned by the Chief Executive Officer or Board.
Qualifications:
You must have a positive attitude, have demonstrated leadership skills, be a team player, have a constant desire to learn, be well organized and must be able to work in a fast paced environment with a focus on quality.
Minimum 10 years' experience in a similar role, with at least five of those in a non-profit setting or equivalent experience and related professional designation (CPA).
Proven experience leading and/or influencing financial decision making after reviewing and analyzing options.
Ability and desire to work hands-on with the accounts. This position represents the only qualified accountant in The Nature Trust of BC.
Alignment with The Nature Trust of BC's mission, vision, and core values.
Demonstrated success evaluating, developing, and implementing financial controls and systems.
Strong proficiency with Microsoft Office Suite (Office 365, Outlook, MS Word, and Excel) and experience with Sage 50 is an asset.
Familiarity with the non-profit sector and with non-profit funding and funders is a considerable asset.
Demonstrated ability to effectively manage and mentor staff.
Comfortable working in a team setting and capable of easily communicating with a wide range of people from both the public and private sectors.
Comfortable and effective working in a fundraising organization.
Excellent communication skills (oral and written).
Must be flexible, reliable, self-motivated, have a strong work ethic and be able to work independently.
Entrepreneurial, with a strong ability to prepare and manage timelines, goals and expectations wisely.
Pleasant, professional behaviour, using discretion when necessary.
You must be legally allowed to work in Canada and be local or willing to relocate to Vancouver.
To Apply:
Please forward your résumé and cover letter by September 27, 2021 to Laurie Desrosiers, Chief Financial Officer at laurie@naturetrust.bc.ca with the subject line Director of Finance. In your letter, please address how you meet the qualifications identified above and your salary expectations.
Please indicate you saw this posting at GoodWork.
Thank you for your interest. Only those short listed for the position will be contacted.