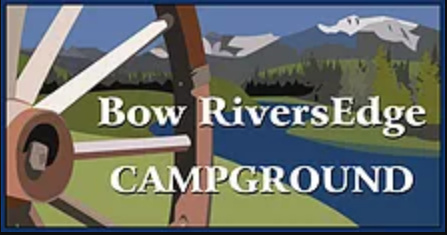 CALGARY JOBS
Opportunity: Guest Services Manager
Reports to: Campground Manager and Board Treasurer
Organization: Bow RiversEdge Campground Society
Location: Cochrane, near Calgary, Alberta
THE ORGANIZATION:
Bow RiversEdge Campground Society (BRECS) succeeds because our people love what we do. Our entire team shares a deep-rooted passion for the world of community & guest service that extends far beyond the campground. Co-created by the Cochrane Lions Club and The Rotary Club of Cochrane – our campground proceeds are re-invested back into the community through grants for local charitable projects.
Our organizational culture is built on professionalism. Our skillsets are as diverse as our campground guests, but we all have a singular focus: a belief that teamwork delivers the best results, a professional approach to decision making, respect for others, and a strong sense of integrity.
At Bow RiversEdge Campground, our mission is simple – to deliver outstanding guest experiences and superior returns on quality camping. A career here will provide you with unrivalled opportunities and invaluable exposure to one of Canada's novel non-profit campgrounds – in beautiful Cochrane, Alberta.
THE ROLE:
The Guest Services Manager position is responsible for managing and coordinating the activities of the Reception Office to ensure guest satisfaction and maximize campground profitability. This is a full-time position between April 1st – Nov 1st and reduces to part-time hours for the winter Nov – March 30th. Training will start March 1, 2020. Job location is Cochrane, Alberta.
ACTIVITIES:
The duties of the Guest Services Manager include, but are not limited to the following:
Create a welcoming environment for our guests.
Register guests and assign spaces, accommodating special requests whenever possible.
Complete pre-registration and booking of space for reservations/guest arrival.
Manage and train a guest service team.
Oversee check-ins and check-outs.
Manage front office and perform all administrative office duties.
Oversee supply purchases and inventory.
Provide monthly reports.
Be knowledgeable of campground property, amenities and area attractions.
Maintain correct procedures for campground accounting, credit control and handling of financial transactions including laundry and convenience food services.
Strive to increase the level of guest satisfaction by delivery of an improved product through employee development and quality image.
Respond quickly to guest requests or complaints in a friendly manner and ensures appropriate action is taken. Follow up to ensure guest satisfaction.
Provide a professional image at all times through appearance and dress.
Other duties as assigned.
COMPETENCIES WE ARE SEEKING:
Must have excellent communication skills in English.
Excellent organizational, leadership, interpersonal and administration skills.
Flexibility and proven track record working in a team environment.
Demonstrated knowledge of customer service and a genuine desire to exceed guests' expectations.
Proficient or familiarity with computerized systems (including databases, spread sheets, websites, & word processing). Considered an asset to have experience with reservation systems.
Present a high degree of professional work ethic and image.
Availability to work day and evening; any day of the week including weekends and holidays.
Considered an asset to have experience as a Guest Service Representative or manager in a hotel or campground setting.
Considered an asset to have a degree or diploma in Hotel Management, Hospitality, Business Admin or other related programs.
We appreciate all applications; however only those applicants selected for an interview will be contacted. Please send your resume to Jay Stephenson, Campground Manager, Bow RiversEdge Campground Society by email to info(at)bowriversedge.com no later than 5pm (MST) January 2, 2020. Start Date: March 1, 2020.
Please indicate you saw this posting at GoodWork.ca.