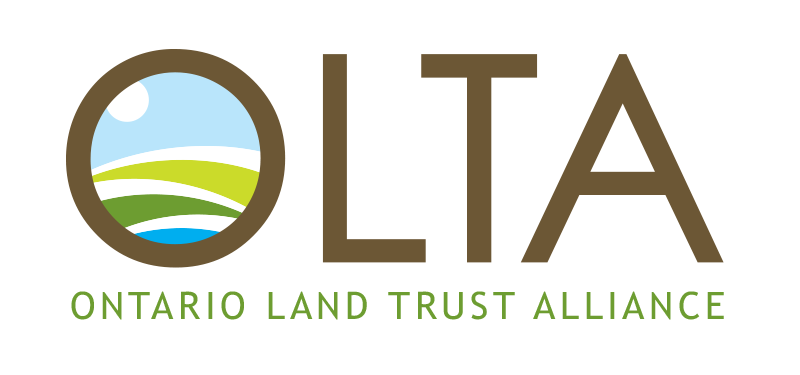 JOB POSTING
Position: Educational Resources Coordinator
Organization: Ontario Land Trust Alliance
Location: Toronto, Ontario
Job Description:
Ontario Land Trust Alliance (OLTA) is an environmental charity, focused on providing community, knowledge sharing and support to land trusts across Ontario. Land trusts protect forests, wetlands, nature and water sources and provide, community connections with nature and natural climate solutions.
OLTA builds capacity through leading and supporting on-the-ground conservation work; training and educational programs; connecting land trusts to each other, resources and their communities; sharing knowledge and best practices; reducing financial barriers to land conservation; promoting organizational excellence, providing access to current research and acting as a voice for land trusts among the public, governments and others stakeholders and rightsholders. Our impact is Ontario-wide through 50 connected charities and communities.
The Educational Resources Coordinator will report to the Executive Director and take a lead role in our land trust education initiatives, and support organizational capacity knowledge sharing for our land trust member organizations and others, with support from other team members.
Responsibilities include but are not limited to:
Coordinating our capacity building program - focused on championing the Canadian Land Trust Standards and Practices, encouraging good governance and operation of land trusts.
Leading the coordination and management of OLTA's land trust digital learning resources, and development of our land trust learning centre (guidelines, templates, S&P resources, training videos etc.).
Developing and maintaining practices and training programs to support Member Land Trusts in their efforts to protect, manage, and restore conservation lands in Ontario.
Helping organize and run webinars and training events.
Developing relationships with research organizations and other partners to grow new education programs and initiatives in-line with OLTA's strategic priorities and in collaboration with the OLTA voluntary Education Committee.
Experience:
Post-secondary degree in a related field.
Minimum four years experience in a similar position.
Technical expertise and in-depth experience with NFP operations, learning resources development and/or management/record keeping/archiving.
Excellent interpersonal and communications skills (written and oral) including presentation skills.
Self-starter; ability to work independently with little supervision as well as collaboratively as part of a team.
Knowledge of land trusts and land stewardship preferred.
Thorough knowledge of MS Office.
Experience with program/project coordination and delivery.
Ability to prioritize and manage several different and varied tasks simultaneously, and meet tight and often competing deadlines.
Ability to work outside regular business hours on some occasions.
Valid Ontario Class "G" drivers license and use of a personal vehicle.
Other Requirements:
Access to a home office workspace.
Must have access to high-speed internet and adequate bandwidth, as working from home will likely be required.
Should you be a successful candidate for a position, you will receive a conditional offer of employment contingent on your providing us with proof of full vaccination. If you are seeking an exemption from vaccination due to the application of the Ontario Human Rights Code, you will be required to provide satisfactory evidence of the reason for such an exemption upon receipt of the conditional offer.
Employment Type:
This is a part-time (3 days per week) position initially for a period of 12 months, with the possibility of extension. The position is based at the OLTA office in downtown Toronto (currently remote working). Hours are flexible with core working hours of 10 am to 3pm for full-time staff. Occasional travel within Ontario is anticipated. The anticipated salary will be $20-$27 per hour depending on experience. Volunteers are also welcome to apply for this position.
To Apply:
Applications from BIPOC applicants are encouraged. We openly welcome and invite applications from persons with disabilities and those protected by the human rights code. We will provide accommodation during all stages of the recruitment and hiring process, upon request.
Please state in your application whether you are aged 18-30 and eligible for PLTC Green Jobs.  These criteria are not a requirement of this position but may help us to support the role.
If you are interested in joining our team, please submit a cover letter and your resume (PDF) to admin@olta.ca , indicating Education Coordinator in the subject line. Deadline for applications is January 23, 2022 at 5:00pm.
Please indicate you saw this posting at GoodWork.
Applications will not be accepted by fax and/or regular mail. No phone calls please.
OLTA thanks all applicants for their interest; however, only those being considered for an interview will be contacted.
For more information about OLTA, please visit our website at http://www.olta.ca.