ORANGEVILLE & CALEDON JOBS
Contract Position with Wastenot Farms
Position: Compost Technician, full-time
Employer: Wastenot Farms Inc.
Location: Mono, Ontario. Near Orangeville and Caledon, Ontario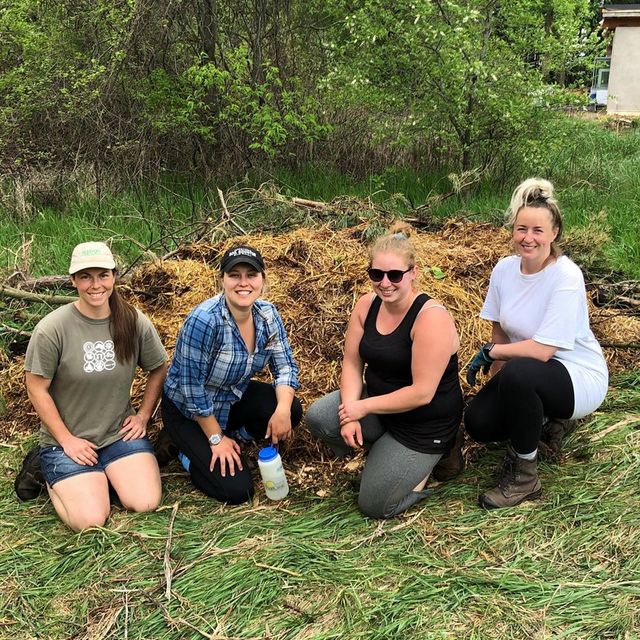 Wastenot Farms is a regenerative agriculture company collecting food waste, recycling this material through worm composting, and retailing our Jocelyn's Soil Booster brand of all-natural, non-toxic soil amendments. We are hiring a full-time contract employee to work as keyoperations team member. Approximately 70% of this position will be on-farm labour supporting compost operations.
You will be involved in all aspects of the composting process, from collecting food waste and receiving material on farm, feeding the inputs and monitoring the composting process using commercial composting equipment, collecting and logging input and output data, moving material through the production supply chain and preparing product for sale through harvesting, drying, refining, bagging and labeling. You will learn about composting and worm farming techniques including the importance of soil microbiology.
Additional farm upkeep activities may included and extended periods of outdoor physical labour will be required, working with your hands in compost and soil. Most of the time you will be working on your own, at other times you will be part of a small team. As a small startup company, you will participate in many different aspects of the business and all employees assist with sales and marketing activities. Approximately 20% of this position will be a Communications role as part of the Jocelyn's Soil Booster sales team. Other marketing tasks may include maintaining social media accounts, researching potential markets and working with the team to develop new products.
This position is for full time contract work, 35 hrs/week for 7 months, from June 2022 through December 2022 paying $16-$18/hr (based on experience).
Skills & Abilities Required of Applicants
Lift, carry, shovel and move 30 lbs repeatedly
Provide own transportation daily to/from farm, located in Mono, ON (Airport Rd & Highway 9)
Willingness to work with food waste/compost/soil material in all weather
Stamina to work 7 hours shifts, performing physical labour and repetitive activities
Availability to work Monday through Friday, 9am – 5pm
Strong communications skills
Demonstrated interest in regenerative agriculture and/or sustainable waste management
Background in environmental studies, plant biology or soil health an asset
Experience in gardening/agriculture/farm labour an asset
Outgoing, "can do" positive attitude a requirement
Demonstrated ability to work both independently and as a team member
Post-secondary graduate
No more than 30 years of age at the start of the internship
Canadian citizens, permanent residents or persons granted refugee status in Canada
Legally allowed to work according to the relevant provincial and Canadian legislation and regulations
Please submit a cover letter and CV to the attention of Hiring Department, Wastenot Farms, regarding Compost Technician position by noon on May 20th at jocelyn[at]wastenotfarms.com 
Please indicate you saw this posting at GoodWork.ca.