COMMUNITY ENGAGEMENT
Role: Director of Community Engagement and Evaluations
Organization: Building Roots
Location: Downtown East Toronto ON / Hybrid
Compensation: $28 per hour/ 40 hours per week, with extended health benefits
Length of Contract: One year contract with possibility of extension, with 3-month probation period
Building Roots is a non-profit focused on nurturing social cohesion in the Downtown East. Please visit buildingroots.ca to learn more about us.
Task will Include:
Community Engagement
Facilitate planning of community outreach
Engage community partners (partner agencies) and community members (program and service 'users') with focus on accessibility for folks in Moss Park and Downtown East
Lead outreach and engagement strategies, working closely with our Volunteer and Outreach Coordinator, in support of Building Roots' current and upcoming programs and services
Work with program managers to ensure programming is safe and accessible, with special attention to community feedback
Streamline outreach materials and language used for community members with emphasis on accessibility, in collaboration with Communications Manager
Work alongside Community Care and Food Programs Manager on Food Delivery Program, with special attention to intake and outreach
Support Volunteer program, as needed
Support development of community leadership program, with emphasis on capacity building opportunities
Evaluations
Lead organization-wide program evaluations including evaluation overviews in line with organizational mission and goals, both process and outcome evaluations, plan data collection, and data analysis
Write and co-design annual impact reports, and lead strategic roll out plans to funders/ donors, material contributors, partners, and community members
Support program managers to conduct community consultations and surveys to ascertain what community members would like to see in programming
Leadership, Professional Development, and other
Act as point of contact for team, helping to problem-solve and facilitate conversations, and escalate to leadership team where needed
Lead Professional Development within the team, volunteers, and community leaders with emphasis on cultivating skills and capacity in relation to the community
Bring in ideas to streamline organizational structure
Administrative tasks, as needed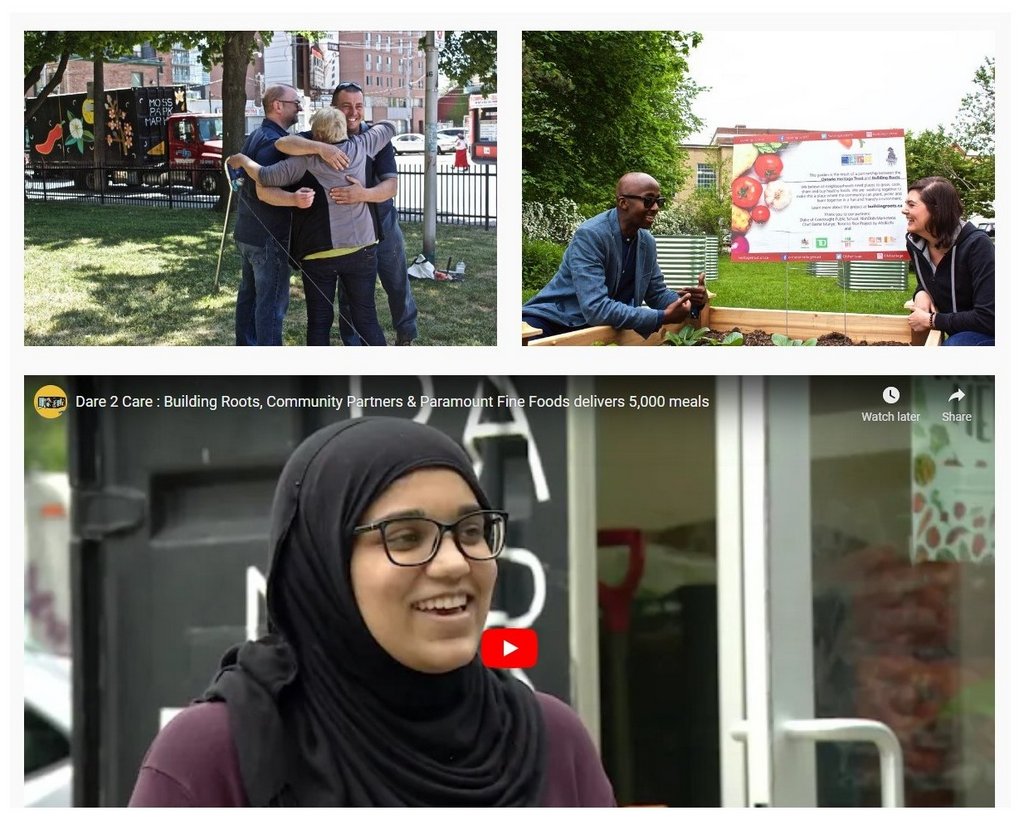 Relevant qualifications, skills, and experience:
Degree in social services, social work, social justice, or related field an asset
At least 3 years experience in non-profit work in community outreach, with experience in leadership
At least 2 years conducting process and outcome evaluations, with understanding of community-based methodologies, qualitative and quantitative methodologies, data analysis, and report writing in non-profit spaces
Experience and knowledge of food security and food justice, working with folks experiencing marginalization and poverty, and asset-based community development
Strong oral and written communication skills with diverse audiences
Strong leadership and team working skills, compassionate, people-focused
Ability to work both remotely from home, with in person capability in Downtown East Toronto
Knowledge of asana, google suite, slack, an asset
Anti-oppression training, conflict resolution, trauma-informed care, and crisis intervention skills an asset
Why Work for Building Roots?
Extended health benefits
Paid Professional Development opportunities
Encouraged 4-day work weeks
Progressive and flexible vacation time and sick day policies
Please send resume to info@buildingroots.ca by Tuesday August 16, 2022. Please indicate you saw this posting at GoodWork.
Building Roots recognizes and values the unique perspective of people with lived experiences. We encourage any applicants to share experiences that they feel would be relevant to the successful execution of this role.
We actively support and mobilize alongside our community partners, local organizations & small businesses of all kinds. This is done with the intention of fostering social cohesion as we implement a community-led programming model.
Building Roots is actively working to hire, and meaningfully engage with, and include guidance and input from, LGBTQIA2+, Black, Indigenous and any BIPOC humans in ways that are central to intersectionality. Our organization explicitly supports and promotes indigenous resilience, anti-racist principles, equity, diversity & representation within our workplaces and programs.
We encourage applications from all-kinds of humans & are committed to an equitable hiring process.