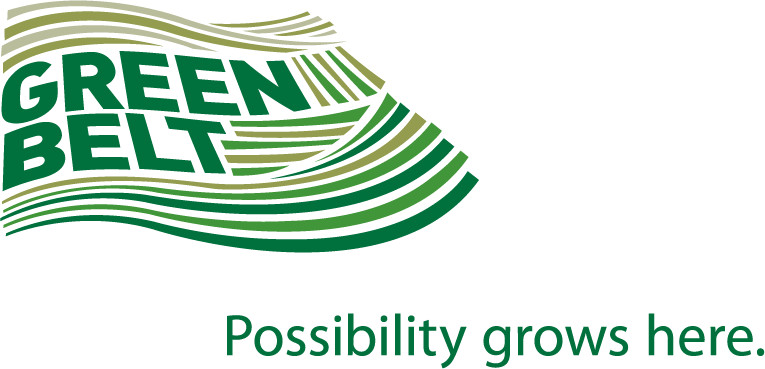 TORONTO JOBS
Position: Director of Communications
Organization: Greenbelt Foundation
Location: Toronto, Ontario
Are you passionate about engaging the public on environmental issues? If you're looking to work with a great team for a good cause, this might just be the career move for you!
The Greenbelt Foundation is an independent, charitable organization dedicated to promoting and sustaining Ontario's Greenbelt. The Foundation is focused on making the right investments in the interconnected natural, hydrological and economic systems that Ontario's Greenbelt protects. By ensuring continuous, progressive investment in the Greenbelt, the Foundation nurtures a living, thriving Greenbelt for all to enjoy.
Director of Communications
The Director of Communications will report to the CEO, and work closely with the Executive Management Team to lead all communications activities for the Greenbelt Foundation.
The successful candidate will be responsible for:
General Communications
Execute high quality communications for all aspects of the Foundation and its programs, including earned media, which promote the Greenbelt and Foundation to wide-reaching audiences
Lead the team in planning, project managing and successfully delivering key projects, materials and partnerships including events, marketing materials, website projects, etc.
Write and edit meaningful content for dissemination including proofing
Oversee the development and execution of collateral materials, including the annual report
Oversee the planning and execution of events
Oversee digital communications for the organization
Manage relationships with external suppliers, including agencies and advertorial campaign partners
Oversee communications planning, working closely with other departments to support all organizational priorities
Oversee strategic proactive and reactive media relations
Assist in issues management as required
Act as an organizational spokesperson as required
Organizational Leadership
Create and achieve departmental benchmarks and indicators for success
Lead the development of strategic communications plans and the annual work plan
Support Foundation government relations, including through the development of communications materials
Participate as a member of the organization's Executive Team
Conduct all other duties as assigned
Qualifications and Core Competencies
Strategic planning experience – demonstrated experience leading annual planning processes and providing strategic advice to senior team
Strong writing skills – demonstrated experience producing high-quality writing for a range of audiences with minimal revision.
Media relations experience – passion for news media and understanding of the contemporary news landscape.
Government relations – working understanding of political and bureaucratic processes at all three levels of government.
Policy – proven ability to understand and absorb a range of policy frameworks. Experience with agricultural, environmental and land use policy will be considered an asset.
TERMS OF EMPLOYMENT:
The position will be based at our Toronto office (downtown) in a typical office setting. Salary is commensurate with experience. The Greenbelt Foundation is an equal opportunity employer and we particularly welcome applicants with diverse backgrounds and experiences to apply. The Greenbelt Foundation thanks all applicants for their interest, but only successful candidates will be contacted.
To apply for this position, submit a cover letter and resume through our online portal. Applicants are also encouraged to submit a writing sample.
Applications will be reviewed and interviews conducted on a rolling basis.
Please indicate you saw this posting at GoodWork.ca.