COMMUNICATIONS & MARKETING JOBS
Hiring: Marketing and Communication Coordinator
Organizations: The Ontario Soil Network & Innovative Farmers Association of Ontario
Location: remote, within Ontario, Canada
Type: Full-time, 1 yr contract with the opportunity for permanent full-time
Salary: $50,000 - $70,000 per year, commensurate with experience
About the Position & Organizations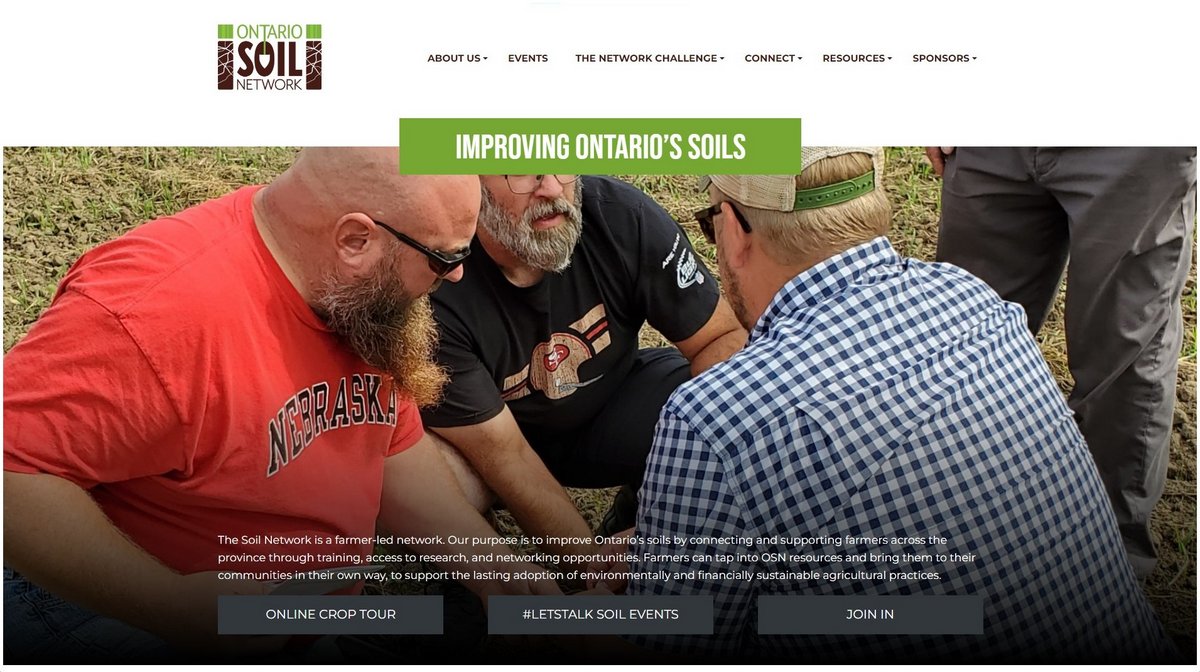 The Ontario Soil Network (OSN) and Innovative Farmers Association of Ontario (IFAO) are seeking a Communications and Marketing Coordinator to join our team. This position will play a crucial role in promoting the two organization's missions, programs, and initiatives to various stakeholders. Their primary responsibility is to develop and implement marketing and communication strategies that engage the agricultural industry and support the two organization's overall goals. This position will be responsible for creating and executing communication strategies and campaigns, content creation and campaign management across various platforms (e.g. social media, website, email), public relations, event promotion, analytics and reporting, and will work closely with a tight-knit team.
The Ontario Soil Network (ontariosoil.net) is a dynamic and collaborative organization dedicated to promoting sustainable soil management practices across the province. Our mission is to enhance soil health through peer networks, using the strength of the network to support lasting adoption of sustainable practices. As a network of passionate farmers, we strive to foster knowledge sharing, innovation, and advocacy in soil stewardship. Through workshops and communications projects, we aim to empower Ontario's agricultural community with the tools and information they need to make informed decisions and implement sustainable soil management practices.
The Innovative Farmers Association of Ontario (ifao.com) is a forward-thinking organization committed to advancing sustainable and innovative farming practices in Ontario. Our association brings together a diverse community of farmers, researchers and industry experts who share a common goal: to drive positive change in Ontario's agricultural sector. At IFAO, we believe in the power of collaboration, education, and technology to transform farming practices for the better. Through our events, workshops, and research initiatives, we empower farmers with the knowledge and tools they need to implement cutting-edge techniques, improve productivity, and enhance environmental stewardship.
These two organizations work synergistically and have long established the mechanisms for fluid collaboration. Working with both organizations means a broad diversity of projects and bigger impacts. Join our passionate and dynamic team to be at the forefront of agricultural innovation and contribute to enhancing soil health and ensuring a thriving and sustainable future for Ontario's farming community.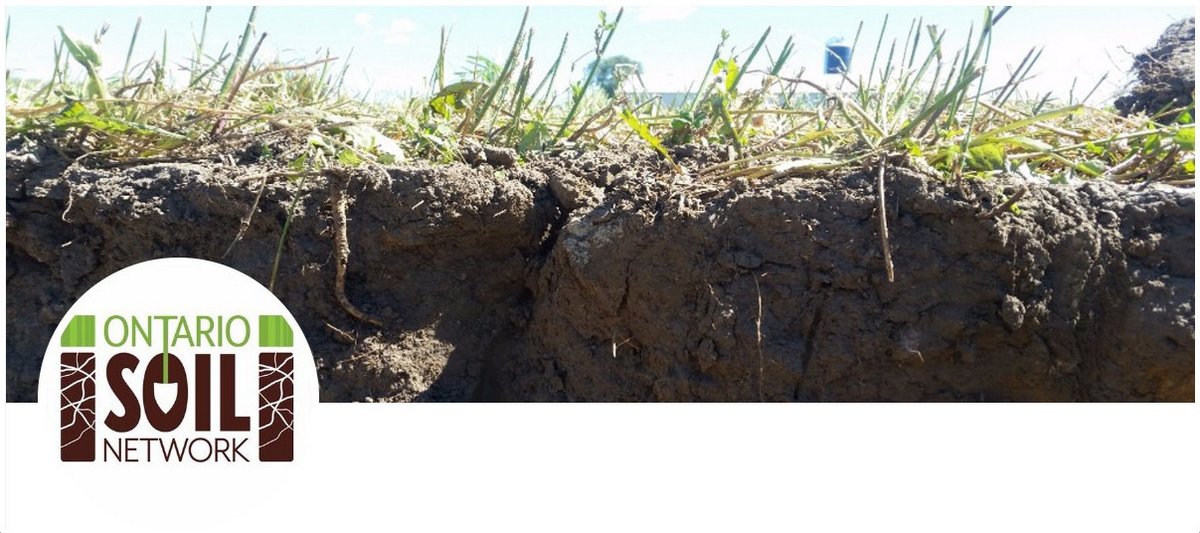 Responsibilities:
Marketing Strategy: Developing marketing plans and strategies to effectively reach farmers and general agricultural industry members. This includes identifying key messages, determining appropriate marketing channels, and creating promotional materials.
Branding and Design: Ensuring consistency in branding across all marketing materials and communications. This includes the design of brochures, flyers, and other visual assets.
Content Creation: Creating compelling content such as blog posts, social media updates, newsletters, press releases, and website copy that effectively communicates the organization's mission, activities, and impact.
Social Media Management: Managing the organization's social media presence by creating and scheduling posts, responding to comments and messages, and monitoring social media analytics.
Website Management: Ensuring the organization's website is up-to-date, visually appealing, and user-friendly. This involves managing content, optimizing SEO, and coordinating with web developers/designers when necessary.
Public Relations: Cultivating relationships with media outlets, journalists, and influencers to secure press coverage and generate positive publicity for the non-profit. This may involve writing and distributing press releases, organizing press conferences, and coordinating media interviews.
Event Promotion: Assisting in the promotion of events, workshops, conferences, or other programs organized by the OSN and IFAO. This includes developing event marketing strategies, managing registrations, and coordinating promotional materials.
Analytics and Reporting: Monitoring the effectiveness of marketing campaigns and communication efforts using analytics tools. Collecting and analyzing data to measure engagement, reach, and other key performance indicators, and using the insights to improve future marketing strategies.
Collaboration and Coordination: Working closely with other staff members, volunteers, and farmers to gather information, identify marketing needs, and align messaging with organizational goals.
Qualifications:
Bachelor's degree in Communications, Marketing, or related field
At least 2 years of experience in a similar role, preferably in a non-profit organization
Strong writing and editing skills, with the ability to create compelling content
Experience with communication campaign coordination and sponsor/marketing management
Excellent project management skills with the ability to prioritize and manage multiple projects
Familiarity with Google Analytics, Content Management Systems, Client Relationship Management platforms, and email marketing platforms
Strong attention to detail and a commitment to quality
A passion for sustainability, environmental advocacy, and community building
Must possess a valid G2 driver's license and have access to a reliable car for regular travel to various locations within Ontario
Additional Skills & Proficiencies:
Basic knowledge of graphic design tools, proficiency in video editing software, photography skills, proficiency with google analytics, HubSpot, stripe, Eventbrite and MailerLite.
Applying:
If you are a dynamic and creative individual with a passion for sustainability and communication, we encourage you to apply for this exciting opportunity. This is a great opportunity to drive collective impact, leverage synergies, and further the common objectives of both organizations with well-established enabling infrastructures and supports.
We are requesting a portfolio along with resume and cover letter. The portfolio is an opportunity to showcase your previous work and demonstrate the skills and experience that make you the best candidate for this position. Candidates should only share materials that are appropriate for public viewing and should provide appropriate credits or seek necessary permissions where applicable. The portfolio may include up to five samples of previous marketing campaigns, social media content, press releases, design work, human interest pieces or any other relevant materials that highlight your skills and achievements. In the instance that you may not be able to share specific work due to confidentiality agreements or other reasons, please inquire about alternative options.
We are committed to creating an inclusive workplace, and we welcome applicants from all backgrounds. If you have any questions or require accommodations during the application process, please contact tori@cag-c.com so that we can make the necessary arrangements to ensure equal opportunities for participation.
To apply, please submit your resume, cover letter and a portfolio to tori@cag-c.com by June 23rd, 2023.
Please indicate you saw this posting at GoodWork.ca.