COMMUNICATIONS CONSULTANT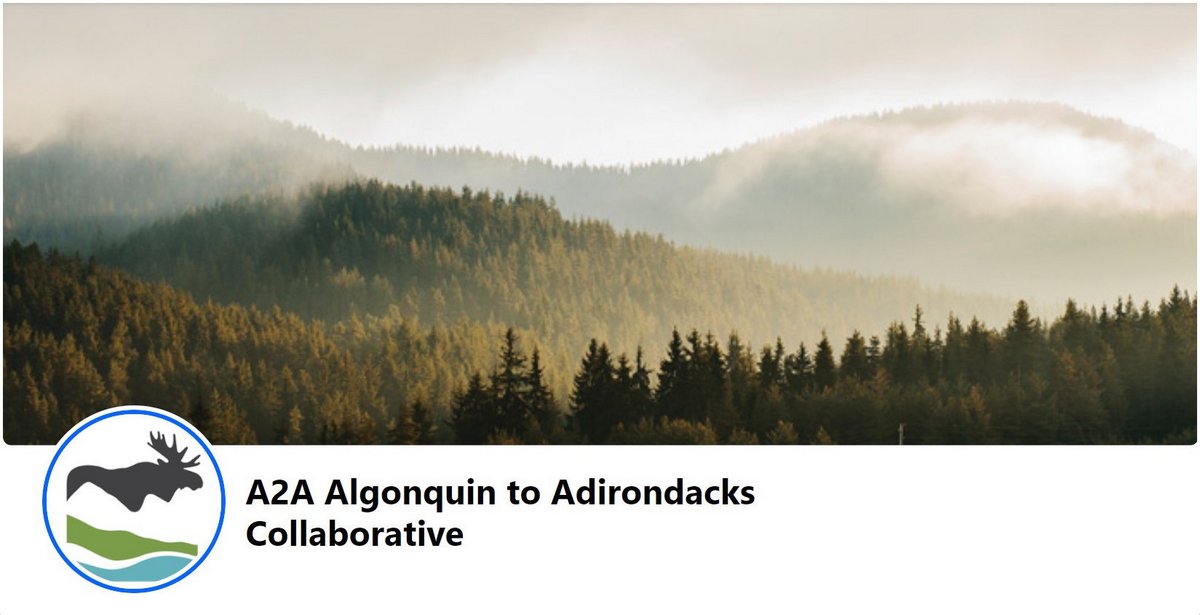 Position:  Communications Consultant
Organization: Algonquin to Adirondacks Collaborative
Location: Remote / Ontario
The successful candidate will be designing a Communications Strategy for the Algonquin to Adirondacks Collaborative, based on information already collected by Karen Luttrell and 180 Consulting and through consultation with key board members, and then following through with its implementation.

The A2A Communications Strategy will have consistent messaging that will be used in all outward communications.

The strategy will indicate the best ways to use various platforms to get out our messages through. The communications strategy will include a section for each of the following:
Website
Social Media
Newspapers
Magazines. other print material
Videos
Radio and television
Newsletters
Fundraising campaigns
In person or Zoom-type presentations
The Strategy will include how our message can be best be targeted as an educational tool and to market A2A to a wide variety of audiences:
Landowners in general
Shoreline landowners
The agricultural community
Hunters, fishers and trappers
Off road vehicle users
Boaters
Hikers and bicycle riders
Drivers (Road Ecology messaging)
Municipalities, including zoning, planning, and public works departments
Provincial and State governments including transportation departments
Federal Governments of Canada and the United States
University departments such as Biology, Ecology, Conservation Ecology, Botany, Zoology etc.
Recreational community: hikers, bikers, canoeists, kayakers
The Strategy will incorporate A2A's existing branding.

The Strategy will include key players, objectives and timelines for the first year of its use.

The Consultant will provide direction to board members, committees and employees of A2A for how to use the Strategy.
The Strategy will identify key allies who might increase our coverage outside of the environmental community.
In accordance with the Strategy and working with A2A staff, by Sept. 1 you will have:
speakers prepared, audiences identified, and presentations ready for an initial round of road ecology presentations
2 interactive storyboard maps prepared for both Road Ecology and the A2A Trail/recreation opportunities, with clickable sites showing
locations for overpasses/underpasses on Highway 401, photos taken along the A2A Trail, and connectivity and wildlife pathways
an initial round of videos prepared for both Road Ecology and the Trail
an initial set of social media presentations ready
a Belief Statement incorporated in all communication materials
communication completed with partners, bringing them up to date and encouraging them to use their networks to promote both the Trail and the Road Ecology Report
an updated and streamlined Case for Support for funders
Outreach will stress the Big Picture, which makes A2A unique and it will focus on getting people to CARE!
Your skills:
You will have research skills that enable you to learn quickly about the A2A Collaborative and its goals.
You will be able to express the types of messages that A2A wants to promulgate.
You have the skills to work with Board members to find consensus on key messages.
You have graphic design skills to create or improve upon materials A2A publishes.
You have the ability to create coherent, engaging videos from footage already shot.
You have a background in marketing and web design.
This is a 6 month contract position for $15,000. The Strategic plan is to be completed within 3 months from the signing of a contract. A $2000 retainer will be paid after a training period, $4000 upon presentation of the completed Strategic Communications Strategy document. The final $9 000 will be paid at the end of the contract upon the completion of the work plan.
Apply — please e-mail your resume and a brief covering letter to:
nasha@ecoexecutivedirector.ca
subject: Communications Consultant
Please indicate you saw this posting at GoodWork.