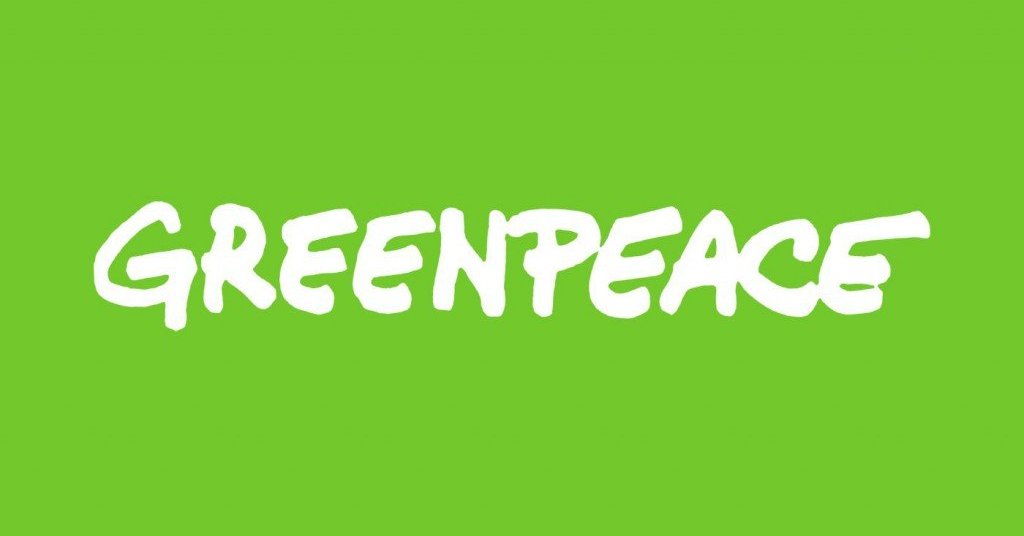 CLIMATE CHANGE ACTION
Job Vacancy: Digital Campaigner | Apply
Organization: Greenpeace Canada
Location: Montreal, Ottawa, Toronto or Vancouver would be preferred locations. Applicants based in other locations in Canada may also be considered.
Reports to: Head of Digital
Closing date for applicants: August 24, 2022
Details: 2 year contract, full-time, unionized (full-time Greenpeace Canada staff work a 4 day week)
Salary: $53,399 per year (prorated for partial years of service)
About Greenpeace Canada:
Greenpeace Canada is an independently funded, non-profit organization that works towards a greener, more peaceful world, and to confront the systems that threaten people and the planet. We challenge government and industry to halt harmful practices by negotiating solutions, conducting scientific research, introducing clean alternatives, carrying out peaceful acts of civil disobedience and engaging the public. To maintain independence Greenpeace does not accept donations from corporations or governments. Greenpeace relies on individual donors and creative partnerships to fund our environmental justice campaigns.
As an organization, Greenpeace Canada recognizes and supports Indigenous sovereignty and the Land Back movement. We support the United Nations Declaration on the Rights of Indigenous Peoples (UNDRIP) and are committed to collaboration and consultation with Indigenous Peoples to ensure our campaigns and positions respect Indigenous rights and liberation.
Greenpeace Canada is committed to a workplace that is enriched by the people, needs and desires of Canada's diverse communities. We seek candidates with a variety of perspectives and lived experiences to effect change and will prioritize applicants from racialized and other equity-seeking groups.
The responsibilities and skills for this role are outlined below. Greenpeace Canada fully recognizes lived experiences, unpaid credentials, as well as education and work experiences from outside of Canada. If you are interested in this role, but feel you do not have all of the requirements listed for this position, we highly encourage you to still apply!
What you'll be working on:
More than ever before people in Canada understand and accept the need to transition away from fossil fuels. 66% of Canadians want to see governments do more to reduce carbon emissions and 51% believe we need to greatly slow or stop the development of oil and gas [1]. We have the technology and ability to make this much needed transition happen. However, through well-funded PR, lobbying, and sponsorships, the fossil fuel industry maintains a strong influence - consistently pushing for slower and weaker climate action.
Greenpeace Canada wants to increasingly expose the negative role the fossil fuel industry is playing in our national conversation on climate change. From our politics, to our cultural institutions, to our communities - this work will shed light on fossil fuel industry influence, how it works, and how it is impacting our ability to act on climate change. This role would be focused on delivering work that empowers the public with information that exposes fossil fuel industry influence where it is having the most detrimental impact.
About the role:
Greenpeace Canada (GPC) is seeking a creative, savvy digital communicator who is passionate about environmental and social justice to join our digital team! This position manages digital campaigns and channels, creates content, and most importantly - aims to engage, inspire and mobilize people.
Under the direction of the Head of Digital and in close collaboration with the wider Program and Fundraising and Supporter Engagement Teams, the Digital Campaigner collaborates with different teams to identify key opportunities for supporter impact and engagement, all the while growing our movement of Greenpeace supporters.
In this position you will benefit from having supportive and engaged colleagues spread across Canada, as well as a global network of experienced campaigners, communicators and fundraisers in the more than 26 countries that Greenpeace works in, who work together and support each other to strengthen and develop Greenpeace's digital presence and campaigns worldwide.
Main responsibilities:
Digital Campaigning
Develop creative digital content, including social media posts and images/videos, blogs, and emails
Co-manage Greenpeace Canada's digital and social media channels
Implement social media community management and digital supporter journeys
Test and innovate on new digital tools and platforms and their features
Participate in the planning and implementing of the digital team strategy and digital content strategy
Act as the principal Digital Campaigner on assigned projects to deliver engaging, innovative and effective online campaigns that meet Greenpeace Canada's organizational and campaigning goals
Regular tracking and reporting of digital metrics
Design and implement digital campaigning tactics
Assist with other key digital priorities, such as training staff
Skills:
Well-developed interpersonal and team work skills
Proficient in using social media platforms, including Twitter, Facebook, Instagram, YouTube, and LinkedIn
Understanding of digital marketing/campaigning, online design and content strategy
Experience with design programs such as Photoshop and Canva
Knowledge of environmental issues and the environmental sector
Knowledge of social media influencers in climate and social justice spaces
Experience with CRMs such as HubSpot or with SEO is an asset
Knowledge of Google Analytics, Google Tag Manager and Data studio is an asset
Excellent written and verbal communication skills in French language required, with professional proficiency in English (sufficient language skills to be able to translate English content to French).
Knowledge of First Nations, Inuit, and Métis languages are highly desirable.
Knowledge of other languages that reflect the diversity of Canada's many communities are also highly desirable.
You will work with colleagues across Canada and collaborate with other Greenpeace offices around the world.
Candidates should understand and support the Greenpeace campaign tactics, including the use of peaceful civil disobedience.
All applicants must be legally entitled to work in Canada.
Benefits
Our benefits package includes: generous holidays; dental and extended medical insurance for you and your family, contributions towards a fossil-fuel-free pension plan equal to 5% of your gross salary, and a 4-day (28 hour) work week.
Application Process
Please use the link below to apply for this position. Tell us about yourself by attaching your CV and a short cover letter.
We are looking forward to hearing from you!
Please indicate you saw this posting at GoodWork.ca.
If you require assistance or accommodations for illness or disability when applying to this opportunity, please email crecruit@greenpeace.org for support. We thank all applicants, but only those invited for interviews will be contacted.