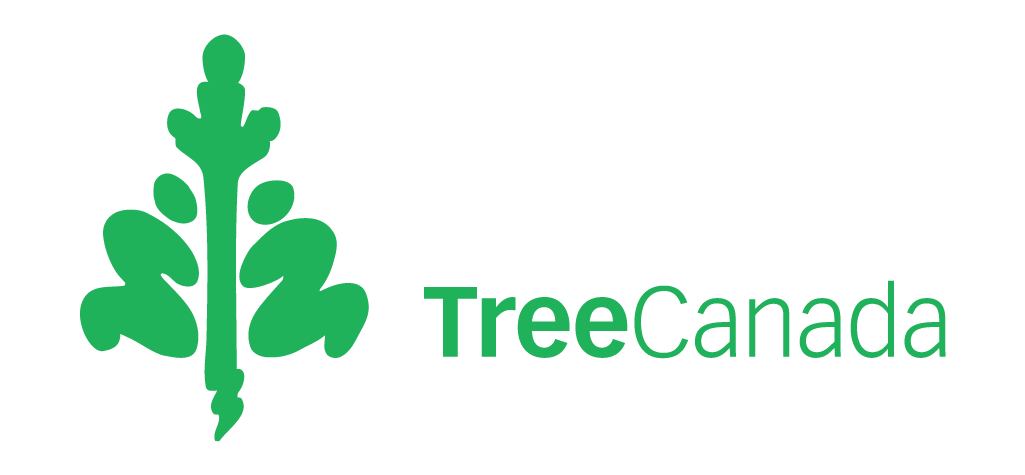 JOB POSTING / OFFRE D'EMPLOI
Version française suit
Position: Manager of Communications and Marketing /Gestionnaire des communications et marketing
Organization: Tree Canada / Arbres Canada
Location: Ottawa, Ontario
Tree Canada is a mature, not-for-profit charitable organization established to encourage Canadians to plant and care for trees in urban and rural environments, while teaching of the value of trees. Tree Canada aims to bolster Canada's urban forests as well and to inspire people to participate in, and advocate for, community greening.
The Manager of Communications and Marketing is a full time, permanent position reporting directly to the President, based in the national office in Ottawa, Ontario. Tree Canada offers a very generous benefits package which includes: medical, dental, vision care, an optional Long-Term Disability program, self-guided RRSP pension plan, training allowances and professional memberships.
What can I expect in this role?
In this role you will:
Lead and implement the organization's communications and marketing strategy and plan in accordance with the organization's strategic direction, including defining key measures of success, regular monitoring and reporting as well as acting as the brand guardian to champion, develop and manage the Tree Canada brand
Lead, develop, supervise and direct the work of three employees and two contractors within a larger team.
Oversee the annual communications and marketing budget while directing the organization's public relations and web development agencies to ensure alignment with corporate objectives
Oversee and direct the successful execution of 200+ yearly events throughout the country.
Develop and maintain productive, effective, working relationships with colleagues, clients, contractors, corporate sponsors, aboriginal communities where appropriate, key media and provincial and national environmental and/or resource-based organizations.
How do I qualify?
Knowledge:
A minimum of seven years of progressive experience in marketing and communications, corporate branding and public relations.
A minimum of five years of managing, directing and supervising staff.
A minimum of five years of managing projects and associated budgets.
Ability to communicate proficiently in both official languages (English and French).
Post-secondary (Master's or Bachelor's) degree in marketing, communications, public relations, or an acceptable combination of education, training and experience (strong marketing experience preferred).
Knowledge of social media platforms and their outreach potential, as well as website design and effectiveness.
Knowledge and awareness of privacy legislation and requirements related to government, private corporations, and donors.
Knowledge of: emerging Canadian environmental or forestry trends, sustainability issues in business (Corporate Social Responsibility), and governmental/societal support for the "green agenda".
Skills and Abilities:
Excellent interpersonal, relationship management and networking skills with colleagues, clients and third parties with proven experience as a team manager/motivator
Demonstrated ability to build and maintain effective internal and external relationships through a collaborative and motivating working style
Excellent oral and written communications and client service skills to liaise with staff, Board of Directors, partners and government agencies.
Ability to develop and implement appropriate marketing and communication plan(s) and manage complex relationships.
Excellent project planning and management skills to coordinate and organize work priorities, develop project plans/schedules and deliver projects within financial resources and timelines.
Proven competence in implementing broad scale communications and marketing campaigns using advanced marketing and media relations tactics, as well as social media and digital approaches to reach new audiences and/or increase the engagement of sponsors.
Strong computer skills including a high proficiency in Microsoft Office (Word and Excel), Adobe Creative Suite, media platforms (Meltwater), email marketing software (Constant Contact), website management and analytics tools (WordPress, Google Analytics, basic HTML) and social media platforms (Twitter, Facebook, Instagram) - knowledge in Salesforce an asset
Demonstrated experience in supervision of staff including implementation of performance management systems.
Analytical and problem-solving skills:
Reasoning and problem-solving skills to assess the needs of the Tree Canada organization, potential partners and agencies to help develop programs that are cost effective and improve client program/service delivery.
Management skills to deal effectively with: conflicting priorities, deadlines, fulfilling obligations while remaining focused in the face of multiple distractions.
Advanced political acumen with the ability to foresee potential issues and complications with the ability to take corrective action or to suggest options to reduce or mitigate potential impacts.
Interpersonal and Communication skills:
Ability to work independently in accordance with objectives, plans and established guidelines, yet contribute to the efforts of the overall team to achieve desired results. Situations may require dealing with unexpected issues requiring skills to develop options and provide recommendations for the most appropriate action.
Demonstrated tact, good judgment and discretion; strong social and professional networking skills that can work towards building effective teams within the organization.
Judgment to advise on overarching political and/or organizational issues and offer solutions to overcome the challenges through review and analysis.
Demonstrated leadership and supervisory experience in developing and maintaining a constructive and productive team.
Ability to project a positive and enthusiastic image of Tree Canada
Organization and project management skills:
Organization, coordination, and project management skills to assist the direct team, overall organizational teams, and Board of Director initiatives in achieving the required outcomes. High degree of self-motivation, good judgment, adaptability, problem solving, reliability, organizational, attention to detail and conflict resolution skills.
Additional Information:
Location: Tree Canada National Office, 43 Eccles St., Ottawa, Ontario
Compensation: (M1 Classification) $67,500 - $82,500 based on 37.5 hours/week (commensurate with experience)
Closing Date Dec 31, 2018
How to apply:
You must apply by e-mail
Your cover letter and resumé should not exceed five (5) pages
Customize your letter and resumé to the

qualifications

listed on the job ad. Use concrete examples - you must demonstrate the requirements for the job.
Read the job description so you understand the job.
Interested candidates may apply in confidence via e-mail indicating "Manager of Communications and Marketing" in the subject line to:
Geraldine Hyland, Administration Manager
Email: ghyland

treecanada.ca*
We thank all candidates for their interest, however only those selected for an interview will be contacted. Tree Canada is an equal opportunity employer. If you require a disability-related accommodation, contact the Administration Manager at the address above.
---
OFFRE D'EMPLOI
Arbres Canada est un organisme de bienfaisance sans but lucratif bien établi qui encourage les Canadiens à planter et à entretenir des arbres dans des environnements urbains et ruraux, tout en sensibilisant à la valeur des arbres. Arbres Canada a également pour mission de renforcer les forêts urbaines du Canada et d'inspirer les gens à participer et à se mobiliser pour le verdissement communautaire.
Le poste de Gestionnaire des communications et marketing est un emploi permanent à temps plein relevant directement du Président et basé au bureau national situé à Ottawa (Ontario). Arbres Canada offre un ensemble d'avantages sociaux très généreux comprenant une couverture médicale, dentaire et optique, un régime facultatif d'assurance-invalidité à long terme, un régime enregistré d'épargne-retraite (REER) autogéré, des allocations de formation ainsi que des affiliations professionnelles.
Quelles sont les missions liées à ce poste?
Dans le cadre de ce poste, vous assumerez les responsabilités suivantes :
Piloter et mettre en œuvre la stratégie et le plan de communication et marketing de l'organisme conformément à son orientation stratégique, notamment via la définition d'indicateurs clés de succès, un suivi régulier et l'élaboration de rapports. Vous devrez également assumer le rôle de garant de la marque en vue de défendre, développer et gérer la marque Arbres Canada.
Encadrer, développer, superviser et orienter les activités de trois employés et deux fournisseurs au sein d'une équipe plus large.
Superviser le budget annuel en matière de communications et de marketing tout en coordonnant les relations publiques et les agences de développement web de l'organisme afin de veiller au respect de ses objectifs.
Superviser l'exécution de plus de 200 événements annuels à travers le pays et en assurer la réussite.
Établir et entretenir des relations de travail productives et efficaces avec les collègues, les clients, les fournisseurs, les parrains issus du secteur privé, les communautés autochtones le cas échéant, les principaux médias ainsi qu'avec les organismes environnementaux et/ou liés aux ressources naturelles au niveau provincial et national.
Quelles sont les qualifications exigées?
Connaissances :
Minimum de sept années d'expérience à responsabilité croissante en marketing et communications, gestion d'image de marque et relations publiques.
Minimum de cinq années d'expérience en gestion, encadrement et supervision de personnel.
Minimum de cinq années d'expérience en gestion de projets et des budgets associés.
Capacité à communiquer couramment dans les deux langues officielles (anglais et français).
Diplôme d'études postsecondaire (maîtrise ou baccalauréat) en marketing, communication, relations publiques, ou toute combinaison pertinente d'études, de formation et d'expérience (solide expérience marketing souhaitable).
Connaissance des plateformes de réseaux sociaux et de leur potentiel de sensibilisation, ainsi que de la conception de sites Internet efficaces.
Connaissance de la législation et des exigences en matière de vie privée concernant le gouvernement, les entreprises privées et les donateurs.
Connaissance des tendances émergentes en matière d'environnement ou de foresterie au Canada, des problématiques liées au développement durable en entreprise (responsabilité sociale d'entreprise) et de l'appui du gouvernement/de la société sur les questions écologiques.
Compétences et aptitudes :
Excellentes aptitudes interpersonnelles, de gestion des relations et de réseautage avec les collègues, les clients et tous les autres acteurs, assorties d'une expérience confirmée en tant que responsable/motivateur d'équipe.
Capacité avérée à établir et entretenir des relations efficaces aussi bien en interne qu'en externe grâce à un style de travail reposant sur la collaboration et la motivation.
Excellentes aptitudes de communication tant à l'oral qu'à l'écrit et compétences en matière de service à la clientèle afin d'échanger avec le personnel, le conseil d'administration, les partenaires et les agences gouvernementales.
Capacité à développer et mettre en œuvre des plans marketing et de communication adaptés et à gérer des relations complexes.
Excellentes compétences en planification et gestion de projets afin de coordonner et de gérer les priorités, d'établir des plans/calendriers de projets et de les mener à bien en respectant les ressources financières allouées et les délais impartis.
Capacité avérée à mettre en place des campagnes de communication et marketing à grande échelle à l'aide de stratégies marketing et de relations avec les médias avancées, ainsi qu'en exploitant des approches numériques et sur les réseaux sociaux destinées à toucher de nouveaux publics et/ou à renforcer l'engagement des parrains.
Solides compétences en informatique, notamment une maîtrise avancée de Microsoft Office (Word et Excel), Adobe Creative Suite, des plateformes de médias (Meltwater), des logiciels de marketing par courriel (Constant Contact), des outils de gestion et d'analyse des sites Internet (WordPress, Google Analytics, code HTML de base) et des plateformes de réseaux sociaux (Twitter, Facebook, Instagram). Connaissance de Salesforce, un atout.
Expérience confirmée en supervision de personnel, notamment dans la mise en place de systèmes de gestion des performances.
Compétences en matière d'analyse et de résolution des problèmes :
Capacité à raisonner et à résoudre les problèmes afin d'évaluer les besoins de l'organisme Arbres Canada, de ses potentiels partenaires et agences en vue de contribuer au développement de programmes rentables et d'améliorer les services/programmes à destination des clients.
Capacité à gérer efficacement les conflits de priorités, les délais et les obligations à remplir tout en restant concentré face aux multiples distractions.
Sens politique aigu permettant d'anticiper les difficultés et complications potentielles et capacité à entreprendre des actions correctrices ou à suggérer des alternatives visant à réduire ou limiter les possibles impacts.
Compétences interpersonnelles et de communication :
Capacité à travailler de manière autonome conformément à des objectifs, des plans et des lignes directrices établies, tout en contribuant aux efforts de l'ensemble de l'équipe en vue d'atteindre les résultats souhaités. Certaines situations peuvent impliquer la gestion de problèmes inattendus nécessitant des compétences permettant de proposer des alternatives et de formuler des recommandations concernant les mesures les plus appropriées.
Capacité avérée à faire preuve de tact, de jugement et de discrétion. Solides compétences sociales et de réseautage professionnel permettant de constituer des équipes efficaces au sein de l'organisme.
Capacité à apporter des conseils en cas d'enjeux politiques et/ou organisationnels généraux et à offrir des solutions destinées à surmonter ces défis grâce à l'examen et l'analyse de la situation.
Expérience avérée en leadership et supervision dans le cadre de la constitution et du développement d'une équipe constructive et productive.
Capacité à diffuser une image positive et enthousiaste d'Arbres Canada.
Compétences en matière d'organisation et de gestion de projets :
Compétences en matière d'organisation, de coordination et de gestion de projets en vue d'atteindre les résultats exigés dans le cadre des initiatives de l'équipe directe, des équipes organisationnelles dans leur ensemble ainsi que du conseil d'administration. Compétences de haut niveau en matière d'auto-motivation, de jugement, d'adaptabilité, de résolution de problème, de fiabilité, d'organisation, de souci du détail et de résolution des conflits.
Renseignements complémentaires :
Lieu : Bureau national d'Arbres Canada, 43, rue Eccles, Ottawa (Ontario)
Rémunération : (classification M1), de 67 500 à 82 500 $ sur une base de 37,5 heures/semaine (selon expérience)
Comment postuler :
Vous devez envoyer votre candidature par courriel.
Votre CV et votre lettre d'intérêt ne doivent pas dépasser cinq (5) pages.
Personnalisez votre lettre et votre CV selon les

qualifications

énumérées dans l'offre d'emploi. Utilisez des exemples concrets : vous devez démontrer que vous répondez aux exigences de ce poste.
Lisez attentivement la description de l'offre afin de bien comprendre le poste.
Les candidats intéressés peuvent postuler en toute confidentialité en adressant un courriel avec pour objet « Gestionnaire des communications et marketing » à :
Geraldine Hyland, Gestionnaire de l'administration
Courriel : ghyland

arbrescanada.ca*
Nous remercions tous les candidats pour leur intérêt, mais nous ne communiquerons qu'avec les personnes sélectionnées pour une entrevue. Arbres Canada est un employeur souscrivant au principe de l'égalité d'accès à l'emploi. Si vous avez besoin d'un aménagement en raison de votre handicap, contactez la Gestionnaire de l'administration à l'adresse ci-dessus.
When applying, please indicate that you saw this posting at GoodWork.ca.
*Email: The e-mail address above has been masked to prevent spam. Please copy the address or type it manually, add the @ sign, remove "mask" and any spaces.