VANCOUVER JOBS
Position: Communications and Marketing Lead
Organization: Better Environmentally Sound Transportation (BEST)
Location: Vancouver, BC. BEST has a physical office in Chinatown providing the option to work on site, from home, or a combination.
Full-time position (35 hours per week) starting ASAP. Position will be primarily Monday-Friday during regular office hours, with occasional outreach outside of these hours.
Pay: $20-23 an hour- dependent on experience. 35 hours per week. This role will primarily be M-F with regular office hours, but BEST offers a flexible work schedule with some working hour requirements for operational needs, including the occasional after hours or weekend work.
Reports to: General Manager, BEST
About us: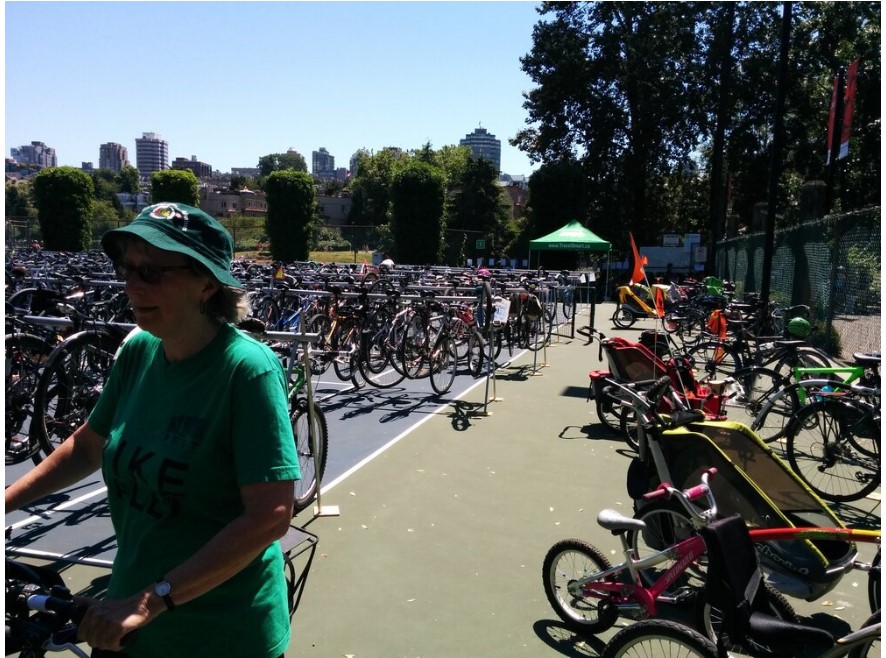 BEST, or Better Environmentally Sound Transportation, is a non-profit organization that has been promoting sustainable transportation since 1991. Our vision: Through sustainable transportation, we build vibrant, inclusive communities. Our mission: To activate better transportation options through initiatives, collaboration and leadership.
BEST's current programs include The Bicycle Valet, a social enterprise that provides free and secure bicycle parking, primarily at events throughout Metro Vancouver, as well as at Granville Island in the summer. As events come back, this program is posed to grow considerably, including through a variety of partnerships.
Walk30 is a 5 week fun competition in the spring focused on walking for health, supported by health authorities, municipalities, schools and other workplaces. BEST hopes to grow this program throughout Metro Vancouver and across BC in the coming years.
Since 2010, BEST has run programs focused on improving and increasing transportation options for seniors. Currently, the focus is on a three year systems change project (Seniors on the Move) across BC, as well as delivering workshops to skill up seniors exploring transportation options beyond driving.
BEST is a small nonprofit working on big issues. As such, we all help each other out and collaborate to ensure we deliver the most value for our partners and work towards our organizational goals. All team members are encouraged to suggest new projects, new systems, and help shape program directions. This role will offer a range of projects and programs for the successful applicant to work on and gain an array of experience and make valuable contributions.
Job tasks:
The Bicycle Valet:
Seniors on the Move:
Help implement Communications Strategy for project
Refining target audience and targeted messaging for different audiences
Develop messaging and talking points around transportation as a 'social determinant of health'
Identify more seniors transportation key stakeholders across BC
Supporting/marketing screening events of seniors transportation video
Implement media strategy including identifying other relevant campaigns across BC
Update media contact list
Write media advisories for screening and promotional events
Help identify other seniors transportation campaigns across BC and opportunities for collaboration
Help implement active transportation and driver cessation campaigns
Identifying and promoting other events/speaking opportunities to encourage greater promotion and awareness of alternatives to driving that are available
Work with senior-serving and transportation agency partners to develop key messaging and promotional materials for transportation workshops
Launch and help develop new website and quarterly newsletter
Develop and implement social media calendar using existing BEST channels
With evaluator, help with distributing and collecting evaluation tools, including surveys and petitions
Help with Seniors on the Move coordination as needed
Living Streets
BEST/Other
Help with e-newsletter, sent every 1-2 months
Help with updating the BEST website
Skills & Experience:
Essential:
Passionate about sustainable transportation
Experience with digital and print marketing
Experience with developing web content, key messages and communications materials
Strong graphic design skills
Strong multitasking skills and attention to detail
Strong communication and organization skills
Event coordination experience
Experience managing own workload, able to prioritize tasks
Able to work independently and as part of a team
Able to problem solve, learn on the job
Self starter, takes initiative and ownership
Assets:
Relevant education
Experience working with seniors or seniors agencies
Experience working with multiple stakeholders
Background in sustainable or seniors transportation
Experience with Collective Impact
Experience with systems change
Nonprofit experience
Experience with marketing/advocacy campaigns
How to Apply:
Email Resume and Cover Letter to general.manager@best.bc.ca . Posting will close Friday, November 12 or until the position is filled.
Please indicate you saw this posting at GoodWork.ca.