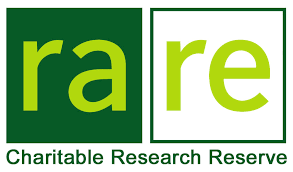 EMPLOYMENT OPPORTUNITY
Position: Communications Officer
Organization: rare Charitable Research Reserve
Location: Cambridge, Ontario
Responsible for ensuring the successful preservation and restoration of 1,200+ acres, rare is located in one of the fastest-growing areas of the country. Its lands provide a natural laboratory for scientific study and research, and for rare's related research-based educational programs.
Supervised by and reporting to the Director of Development and Communications, while working in a team environment with the Major Gifts Manager, the Gosling Engagement Coordinator and the Sponsorships & Events Manager — the Communications Officer will work with all program advisors and staff to interpret rare and its needs to the broader community to build support — community-based, political and financial — for its mission and programs, through meaningful engagement using various communications platforms such as print, online and social media.
The Communications Officer is expected to take the lead, analyzing previous efforts in these areas, watching current trends and staying in touch with the needs of the communities rare serves. In this way, the incumbent can build strategy sessions and make recommendations and lead plans on the themes of appeals and communications, including those that attempt to build rare's reputation locally, nationally and internationally.
Through strong writing and editing skills, the incumbent is key to maintaining the rare "voice" as it comes cross in all materials. As such, the Communications Officer plays a key role, supporting the development and communication of messages across the organization, and is also responsible for the direct mail, print, social media and e-campaigns that get these messages into the broader community.
In addition to producing the rare newsletter, press releases and the annual report and donor list, the incumbent is also responsible for producing solicitations and stewardship mailings, the tracking and reporting on donor activity and the success of mailings and other activities in collaboration with the Gosling Engagement Coordinator.
RESPONSIBILITIES INCLUDE, BUT ARE NOT LIMITED TO:
Be a resource to leadership, suggesting key messages and strategies appropriate to the sector and to rare in particular;
Build a positive profile for the organization, with broad community understanding of our key messages and core objectives, at the local, provincial, national, even international levels to appropriate audiences;
Develop and implement a communications plan and editorial calendar;
Support the fundraising team in developing related communications materials such as letters, update reports etc.
Lead and organize the annual Direct Mail, web and social media campaigns in collaboration with the Gosling Engagement Coordinator;
Lead the writing of communications pieces for website, social media, and other media; Demonstrate an understanding of key issues so to be able to act as point person for media requests;
Be the point person for media inquiries and interviews;
Edit the newsletter and annual report after overseeing the process to determine its content;
Maintain campaign documents, to ensure effective reporting, time management and follow up on next steps;
Provide communications meeting agendas and lead communications meetings;
Opportunity to lead Anti-Racism & Equity Building Task Force staff meetings in collaboration with other rare staff;
Provide communications support for fundraising and program staff, such as writing press releases, designing ads and editing and reviewing articles, blogs and other promotional materials;
Support fundraising-focused and donor recognition events, in collaboration with staff in other areas where appropriate;
Maintain and update internal and external policies and documents such as the Key Messages, Visual Identity Style Guide, Editorial Style Guide, Accessibility Policy, etc.
Act as technical support for all online events;
Design and implement content updates for website, and
Run all social media accounts (Facebook, Twitter, Instagram, LinkedIn).
DESIRED QUALIFICATIONS:
College or university degree or certificate in communications, journalism or related program, or at least 5 years of related work experience (required);
Previous experience, with demonstrated success, with non-profit/charity and communications in small to medium organizations;
Good numeracy skills, experience with fundraising databases such as Sumac, DonorPerfect and Excel spreadsheets;
Understanding of fundraising and communications strategies, issues and techniques and ability to keep up with changes in this area;
Excellent editing and writing skills;
Ability to articulate all aspects of the organization's programs and mission, to assist with training and leading other staff on these topics and to develop plans accordingly;
Familiarity with the Truth and Reconciliation Commission of Canada (TRC) Calls to Action;
Familiarity with anti-racism, racial equity building, reconciliation, Indigenous worldviews and relevant lived experience is considered a strong asset;
Experience in the environment, conservation, science/technology or strong interest and willingness to learn about these fields;
Excellent people skills, authenticity, genuine interest in interacting with community members from all walks of life including demonstrable success at relationship-building with diverse communities;
Experience with Adobe Creative Cloud apps, including Photoshop, InDesign and Illustrator;
Experience with integration of social media with more traditional methods of communication and ability to evaluate the success of various fundraising and communications efforts, and
Familiarity with WordPress-based websites or similar is a strong asset, as is familiarity with Constant Contact or similar mass mailing applications;
ADDITIONAL QUALIFICATIONS:
No fear of big ideas and ability to embrace change;
Ability to plan, direct and set realistic goals;
Inspired by fast-pace, multi-facetted work that has high social value;
Ability to solve problems creatively and to handle emergencies in a capable manner;
Ability to work in a collaborative team environment;
Ability to simplify messages, while understanding the complexity of the organization and our audience;
Excellent organizational skills and ability to meet deadlines in an appropriate manner;
Good record-keeping abilities to ensure an organizational history of community relations;
Professionalism, maturity, confidence, assertiveness, ability to network effectively; and
Creative, high-level thinker who can be flexible and a problem-solver with a can-do attitude
TENTATIVE START DATE: As soon as possible
HOW TO APPLY
DEADLINE: Applications are accepted until July 31, 2021.
Applicants should send their resume, cover letter, and the names, e-mail addresses, and telephone numbers for two professional references as an attachment to the following email address: jobs@raresites.org . Please compile documents into one PDF file. Any application materials provided within the body (text) of your email will not be considered.
Please indicate you saw this posting at GoodWork.
Cover letters for this position may be addressed to Stephanie Sobek-Swant. Please include the name of the position for which you are applying in the email subject line.
You are encouraged to submit up to three samples of your communications work (e.g. brochures, web content, ads, direct mail letters, social media links, evaluation reports).
No phone calls please. Only selected candidates will be contacted for an interview. References will not be contacted until you have been short-listed and informed.
As part of our commitment to racial justice, reconciliation and equity building, we welcome individuals from marginalized communities including Black people, Indigenous people, people of colour, LGBTQI2S+ and self-identifying women candidates to apply for this position. We encourage people with disabilities to apply. Accommodations are available upon request for candidates taking part in all aspects of the selection process.
We are dedicated to removing bias from our hiring process. For this reason, we have implemented an anonymous review component in our recruitment process. What does this mean? We will be removing your name, address and e-mail address from your application/resume prior to it being reviewed by the hiring manager, during the first stage of the recruitment process. If you are selected for an interview, this information will become available to the hiring manager only at that time.