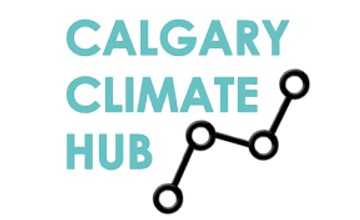 EMPLOYMENT OPPORTUNITY
Position: Director
Organization: Calgary Climate Hub
Location: Calgary, Alberta
Start Date: March 1, 2022
Application Deadline: January 31, 2022
Wage: $72,000/year before standard deductions
Application: Email jobs@calgaryclimatehub.ca with CV, Letter of Motivation and two references. Please indicate you saw this posting at GoodWork.
About Us:
The Calgary Climate Hub is a volunteer-led, non-profit organization that unites a diverse group of Calgarians committed to working together to support meaningful local action on climate change. We represent a variety of communities, industries, cultures and causes. We believe that a broad and diverse range of Calgarians and organizations need to be engaged on the climate crisis to develop impactful solutions that fit our unique political and economic circumstances.
Founded and chaired by Nobel Laureate and former US Vice President Al Gore, The Climate Reality Project is dedicated to catalyzing a global solution to the climate crisis by making urgent action a necessity across every level of society. To tackle climate change, we focus on greenhouse gas (GHG) emissions as its main culprit, and on education and grassroots action as the solution.
JOB DESCRIPTION:
The Director is responsible for the successful leadership and management of the organization according to the strategic direction set by the Board of Directors. This is the most senior position, reporting directly to the non-profit Board of Directors of the Calgary Climate Hub (CCH) and the Climate Reality Project Canada through the Manager of Community Climate Hubs.
This is a full-time, two year contract position, with continuation dependent on successful achievement of resourcing milestones. The position is split, with 70 percent of time devoted to supporting the activities of CCH, and 30 percent of the time devoted to reporting as well as assisting CRPC with Community Climate Hubs activities in Alberta. It is expected that the majority of support-related work will be done remotely.
PRIMARY DUTIES OF THE CCH PORTION OF ACTIVITIES INCLUDE:
Leadership
Ensure that the values of the organization are upheld and honoured in carrying out the organization's mission and vision.
Assume responsibility for the regular updating and implementation of the Strategic Plan in accordance with the vision, mission, values, areas of influence and strategic direction set by the Board of Directors.
Develop an operational plan incorporating goals and objectives that work towards the strategic direction of the organization and provide leadership to ensure alignment of contractors to that plan.
Draft policies for the approval of the Board and prepare procedures to implement the organizational policies.
Act as a professional advisor to the Board and CRPC on all aspects of the organizations' activities.
Foster effective collaboration between the Board, contractors and volunteers.
Develop monitoring and evaluation framework for organizational activities, including key performance indicators for programs.
Financial Planning and Fundraising
In collaboration with the Board and CPRC, oversee the transition to charitable status.
Develop and implement comprehensive fundraising strategies and relationships (cultivation, solicitation and stewardship) with the assistance of the Fundraising Node to meet budget objectives.
Support the implementation of the organization's sustainable fund development plan through researching future funding sources and writing funding proposals.Ensure timely reporting to the Board and funding bodies.
Approve expenditures within the authority delegated by the Board and CPRC.
Work with contractors and the Board to prepare a comprehensive budget and prepare a 3-5 year financial plan that aligns with the organization's business plan.
Manage the annual budget in line with the fundraising goal and board approval.
Work closely at year end with the Treasurer and Auditor to ensure financial compliance according to CRA rules for nonprofit organizations.
Marketing and Communications
In addition to the Co-chair and designated Node leaders, act as the spokesperson for CCH in the Calgary community.
Conduct official correspondence on behalf of CCH as appropriate.
Ensure CCH is represented at community activities to enhance the organization's community profile and reputation.
Provide strategic advice and oversight of Membership Node to ensure membership is supported, enhanced, and accessible to Calgary's diverse communities.
Program Planning
Ensure the programs and services offered by the organization contribute to the organizations' mission and reflect the priorities of the organization.
Oversee the planning, implementation and evaluation of programs and services including regular review and updating of program theory of change and logic model.
Ensure CCH program activities are informed by an understanding of climate change, including mitigation, adaptation, and climate justice.
Plan the development of new initiatives to support the strategic direction of the organization.
Develop effective partnerships and collaborative initiatives.
People and Culture
Manage the compensation package for required contractors within the overall budget.
Determine the contractor requirements for organizational management and program delivery.
Hire and train contractors, and manage and schedule contractors across a range of community commitments.
Collaborate with the Volunteer Coordinator to ensure volunteers receive appropriate training, and that volunteers are appropriately filled and scheduled to support core activities of the organization as well as programs and events as needed.
Provide clear objectives to direct reports and hold them accountable to those objectives.
Assessing performance of contractors and volunteer Node Leaders, develop necessary succession plans and foster professional development.
Stay current with trends and changes in the non-profit sector and climate change advocacy.
Ensure overall effective delegation and management of organizational capacity and activities in line with reportable commitments, board resolutions, and budgetary restraints.
Community Relations/Advocacy
Communicate with stakeholders to keep them informed of the work and impact of CCH
In collaboration with the Board and Node Leaders, establish good working relationships and collaborative arrangements with community groups, funders, public officials, and others to help achieve the goals of CCH
Risk Management
Identify and evaluate the risks to the organization and ensure proper policies, procedures and other measures are in place to mitigate risk in accordance with regulatory compliance and current non-profit sector best practices
In collaboration with the Co-chair, identify and ensure that proper protocols related to COVID-19 are followed.
EDUCATION, EXPERIENCE AND QUALITIES WE ARE LOOKING FOR:
Proven track record with previous non-profit(s) and the ability to successfully raise funds, make presentations, direct mail activities, and prepare foundation requests.
Financial and business acumen.
Self-starter with demonstrated ability to take initiative and accomplish tasks; ability to act independently and take direction.
An undergraduate or postgraduate degree in a related field.
A good understanding of climate change, environmental justice and social justice.
Experience working with a variety of stakeholders and managing varied interests.
At least 3-5 years of progressive management experience in a voluntary sector organization.
Strong communication skills, with experience in leadership and advocacy roles.
Successful grant-writing, reporting and outcome measurement.
Experience in developing and implementing a business plan that is aligned with an organization's strategic plan.
Experience reporting directly to a Board of Directors, or at minimum, working knowledge of non-profit Board and Executive communications and operations.
Pre-employment requirement: Successful candidate must clear Police Check including Vulnerable Sector Check.
Availability for evening and weekend meetings and events.
Ability to work remotely or in person depending on COVID-19 restrictions.
This is a full-time, two-year contract position based on a 37.5-hour work week and a 52 week year. This includes 4% mandatory vacation. Some evening and weekend work is required to accommodate activities such as Executive Committee and Board meetings and representing the organization at public events.
The Climate Reality Project Canada is an Equal Opportunity Employer and does not discriminate on the basis of race, color, religion, sex, age, national origin, veteran status, marital status, sexual orientation, disability or any other category prohibited by local, provincial or federal law. This policy applies to all aspects of employment, including recruitment, placement, promotion, transfer, demotion, compensation, benefits, social and recreational activities and termination.