NEWFOUNDLAND & LABRADOR JOBS
Position: Climate Services Specialist
Organization: CLIMAtlantic Inc
Location: based out of Labrador Institute of Memorial University, Happy Valley-Goose Bay / seeking candidates who have lived or are living in Newfoundland or Labrador
Term: 7 month contract / possibility of extension
Eligibility: age 30 or under (due to funding requirements)
Salary: Depending on qualifications, between $ 25 and $ 28 per hour, plus a generous benefits package.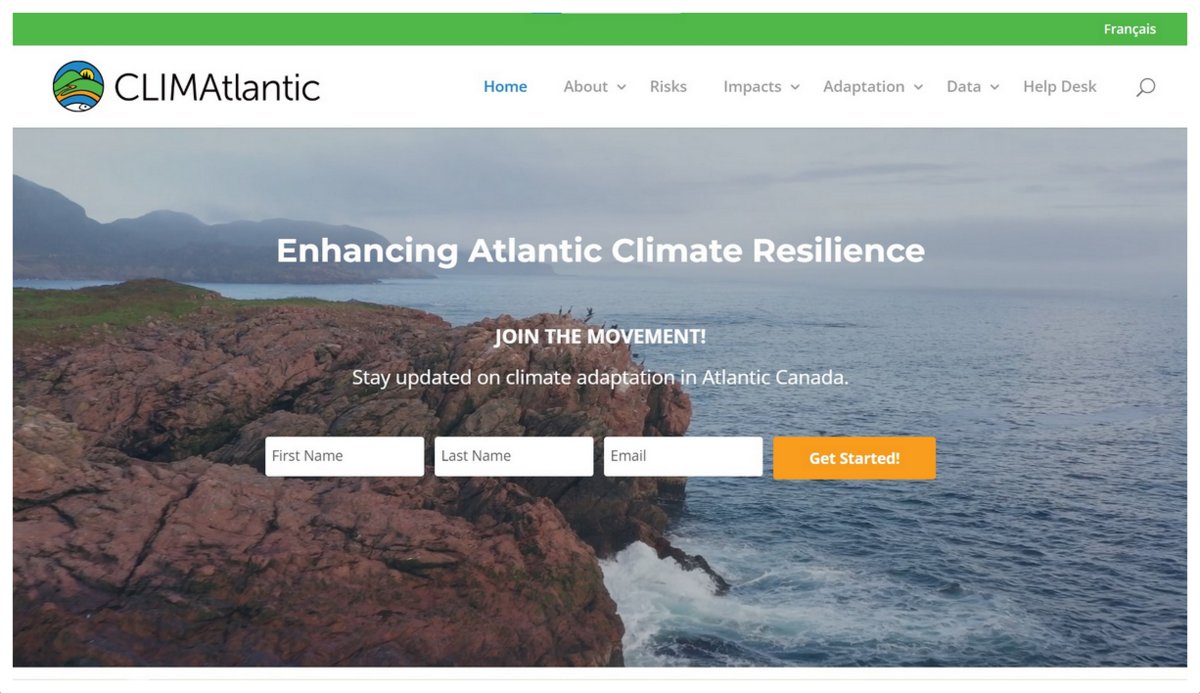 Climate change is one of the greatest long-term challenges facing the world today. The science is clear and unambiguous: climate change is happening. Climate change and other associated environmental effects are impacting human and ecosystem health, as well as sectors with obvious climate sensitivities such as forestry, agriculture, fisheries, hydroelectricity, transportation, tourism, insurance, and trade. Geographic location, socioeconomic circumstance, and reliance on country foods and the health of lands and waters, converge with climate change to create unique pressures for Indigenous, northern, remote and coastal communities in Canada generally and Labrador specifically.
CLIMAtlantic Inc. is a new non-profit organization that is part of a national network of climate services centres (see the Canadian Centre for Climate Services). CLIMAtlantic will focus on creating a strong Atlantic Canada network generating a wealth of information sharing in this space, in addition to supporting specific unique place-based work. CLIMAtlantic will work with regional and local actors to ensure that this will become a strong network where collaboration is supported, data and tools are easily accessible, and services will be provided by local and regional partners as much as possible.
Recognizing the unique climate change risks, hazards, and challenges in Labrador, CLIMAtlantic Inc. is seeking a Labrador Climate Services Specialist to join its team and help decision-makers in Labrador understand and address climate change. The Specialist will report to CLIMAtlantic Inc., and be hosted by the Labrador Institute of Memorial University.
Job Description
The Labrador Climate Services Specialist will engage with a variety of rightsholders and stakeholders within Labrador to provide information and guidance with respect to climate change data, climate change adaptation tools, best practices, and training. These collaborators will include Indigenous governments, municipalities, government agencies, industry associations, non-governmental organizations (NGOs), researchers, and academia. The Climate Services Specialist will help stakeholders identify and explore relevant opportunities to address climate change specific to their circumstances. The Labrador Climate Services Specialist will support these partners in their adaptation planning efforts that include conducting their climate change vulnerability assessments and developing their climate change adaptation plans – while also providing support and services to other sectors engaged in adaptation.
The Labrador Climate Services Specialist will also be connected through the CLIMAtlantic Inc. Atlantic Canada network to a dynamic group of climate specialists and researchers.
Qualifications
The successful Labrador Climate Service Specialist must possess:
A university degree in a STEM-related field (e.g., environmental sciences, planning, engineering);
Demonstrated experience in the environmental and climate change field (e.g. climate change science, climate change adaptation practices, stakeholder and community engagement approaches, land-use planning, etc.);
Strong interpersonal communications skills, both written and spoken;
Experience writing reports and proposals;
The ability to multi-task;
The ability to thrive both as a member of several teams and independently; and
Relationship and network-building skills.
The Labrador Climate Services Specialist will be required to give public presentations that are technical in nature to a wide variety of different groups. The Labrador Climate Services Specialist will travel throughout Labrador as well as within Atlantic Canada. Though the Labrador Climate Services Specialist will engage regularly within their network, their work will require that they be self-motivated and are able to work with effectiveness and efficiency independently. The Labrador Climate Services Specialist has a positive attitude and is both creative and proactive. Challenges are viewed as opportunities, and great pride is taken in helping Labrador understand and address climate change.
Apply
Deadline: extended to September 17, 2021
To apply for the Labrador Climate Services Specialist position please send a cover letter, your resumé and the names of two references to:
sabine.dietz@climatlantic.ca
Please indicate you saw this posting at GoodWork.
For any questions, please call (506)-710-2226 (ext. 100)