CLIMATE CHANGE COMMUNICATIONS
Hiring: Climate Communications Intern
Organization: CLIMAtlantic
Location: Virtual, anywhere in Atlantic Canada
Type: 6-month contract with possibility of extension
Salary Range: $39,000 to $48,750 annually, 37.5 hrs / week with flexible work hours (based on qualifications and experience)
Benefits: We offer a generous benefits package (health, dental) and 3 weeks vacation prorated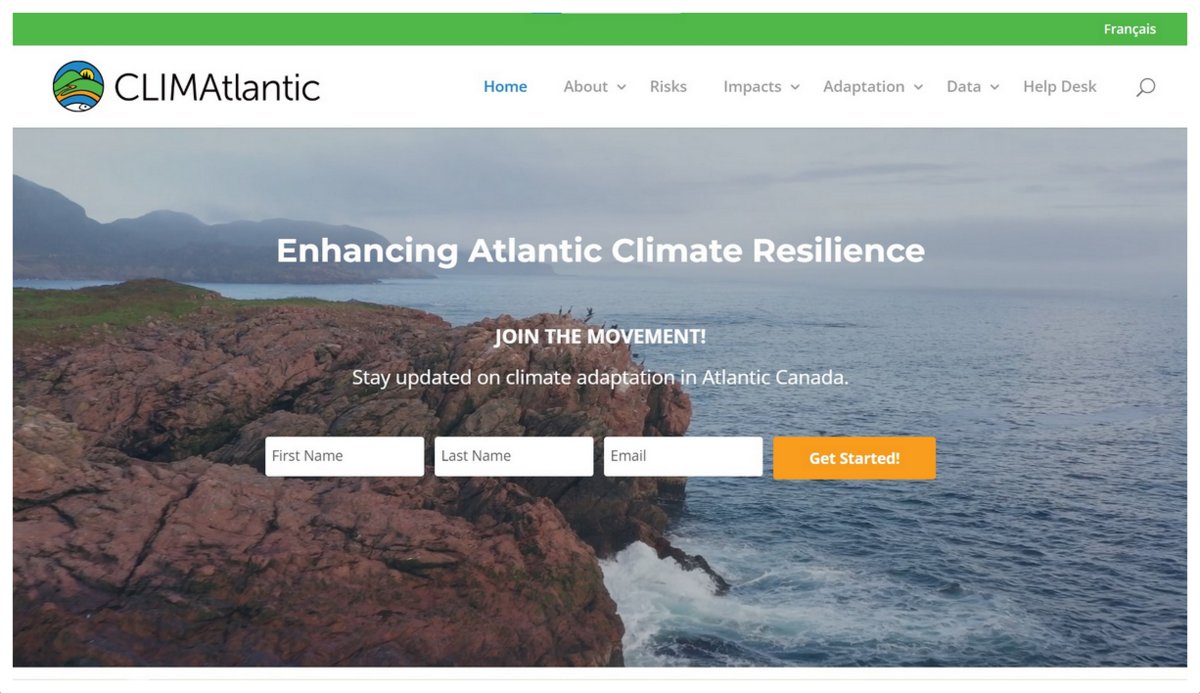 If you love everything having to do with communicating climate change, are interested in helping Atlantic Canadians better understand the impacts from climate change, and help them find approaches to managing and addressing those impacts, then this job might be for YOU!
Background
Climate change is one of the greatest long-term challenges facing the world today. The science is clear and unambiguous: climate change is happening. Due to the greenhouse gases released into the atmosphere over many years, simply reducing emissions is no longer enough to prevent the worst effects of climate change. As a result, adaptation and responding is required and key to managing the risks and worst-case scenarios. Climate change is impacting human and ecosystem health, economic sectors all while disproportionately affecting indigenous and racialized communities.
Job Description
Working virtually, the Climate Communications Intern/ Assistant will support the CLIMAtlantic team and work under the Communications lead. They will work on digital outreach materials that inform and engage Atlantic Canadians, rights-holders and stakeholders, provide simplified information and guidance with respect to climate change data, and climate change adaptation tools, best practices, and training.
Qualifications
The successful Climate Communications Intern must possess:
A university (or college) degree in communications, marketing, journalism, or science.
Work or volunteer experience (1 year, can be spread out) in the environmental or climate change field (e.g., climate change science, climate change adaptation, stakeholder and community engagement approaches, land-use planning, etc.)
At least one year experience in communications (e.g., social media, developing communications materials, press releases, etc.)
Strong interpersonal communications skills, both written and spoken
Ability focus on priorities
Ability to thrive both as a member of several teams and independently
Strong relationship and network-building skills
Comfortable working remotely using online platforms for check-ins and meetings (Slack, Google Meet, Zoom, etc.)
Ability to use Google Suite of programs, Mailchimp, Canva (or related software) is an asset
Having experience communicating climate change issues would be a very strong asset.
Responsibilities
Reading and ability to simplify climate change and adaptation reports, research, information
Creating social media content specific to Facebook, Twitter, Instagram, and LinkedIn
Writing caption and blog style short articles for a general audience
Supporting the communications lead with specific projects through research, document and image creation through Canva, and newsletter editing through Mailchimp
The Climate Communications Intern may travel throughout Atlantic Canada for quarterly in-person meetings (carpooling available). Though the Climate Communications Intern will engage regularly within their network, their work will require that they be self-motivated and are able to work with effectiveness and efficiency independently. The Climate Communications Intern has a positive attitude and is both creative and proactive.
CLIMAtlantic Inc. (climatlantic.ca) is a non-profit organization that is part of a national network of climate services centres (see the Canadian Centre for Climate Services). CLIMAtlantic works with regional and local actors to ensure we create a strong network where collaboration is supported, data and tools are easily accessible, and services will be provided by local and regional partners as much as possible.
Apply
Deadline: October 12, 2022
Don't meet every single requirement? Studies have shown that women, racialized, or marginalized individuals are less likely to apply to jobs unless they meet every single qualification. At CLIMAtlantic we strive to build a diverse, inclusive and authentic workplace, so if you're excited about this role but your past experience doesn't align perfectly with every qualification in the job description, we encourage you to apply anyway. You may be just the right candidate for this or other roles.
To apply for the Climate Communications Intern position please send a cover letter, your resumé, a sample of a social media post, and the names of two references to: communications@climatlantic.ca with 'Climate Communications Intern' as the subject line.
Please indicate you saw this posting at GoodWork.
Questions, please call (506) 710-2226 or email info@climatlantic.ca .