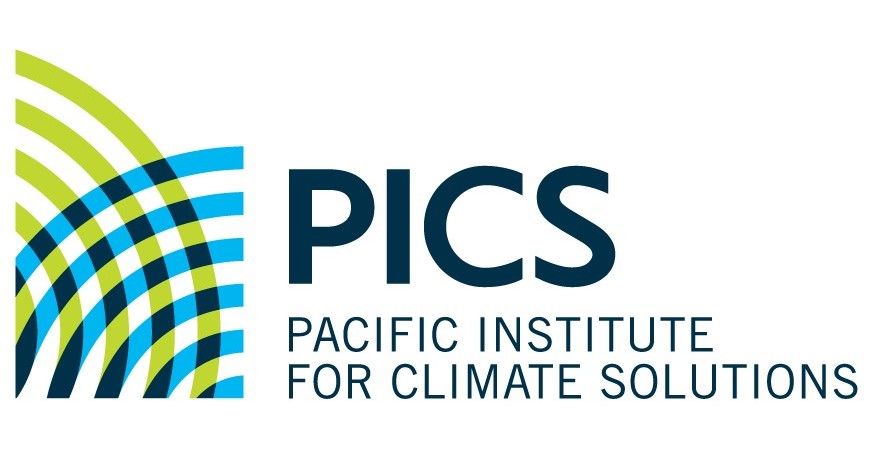 CLIMATE CHANGE RESEARCH & COMMUNICATIONS
Job Description: Climate Resilience, Research Lead
Organization: Pacific Institute for Climate Solutions
Location: British Columbia (Remote)
Employment Type: Full-Time
Compensation: $75,000 - $85,000 annual salary
Deadline: Reviewed on a rolling basis until candidate is selected
Anticipated Start: January 2024
Background
The Pacific Institute for Climate Solutions (PICS) Climate Resilience Research Lead position offers an exceptional opportunity for undertaking diverse forms of research and climate change communication while contributing to BC's premiere climate institute. PICS is a multi-university institute encompassing the four major researchintensive universities in British Columbia: University of Victoria, University of British Columbia, Simon Fraser University, and the University of Northern British Columbia. Our mandate is to produce leading climate
solutions research that is actively used by decision-makers to mobilize climate knowledge into action.
Position Summary
The Climate Resilience Research Lead will support PICS' research agenda. The successful candidate will work with universities, NGOs, think tanks, Indigenous organizations, industry, municipalities, and other relevant rights and stakeholders in BC and across Canada. This grant funded position will focus on writing and research related to emergency management and climate readiness within British Columbia.
This full-time contract position is offered from January 2024 until March 2025. Remuneration range will be CAD$75-85,000, commensurate with experience.
The position requires an appreciation for the scale and scope of climate change risks across British Columbia.
The Climate Resilience Research Lead will have experience in report writing, research and synthesizing knowledge. They will have the ability to write for both technical and more public facing audiences. They will have the capacity to help bridge western and non-western ways of knowing, as well as analytical capacity to investigate climate change issues using applied qualitative and quantitative research tools.
The candidate must have a track record of successful climate research and report writing experience. Ideally, the candidate will know how to work within a vibrant organizational context that values diverse forms of knowledge spanning the natural, social, and health sciences, as well as Indigenous knowledges and other ways of knowing.
Key Responsibilities
The Research Lead position offers an opportunity to lead research with experts and knowledge holders on climate risks across British Columbia. Reporting to the Project Manager, the Climate Resilience Writing Lead will play a principal role in leading the research and report writing for PICS' grant-based project for the BC Ministry of Emergency Response and Climate Readiness (EMCR). Research Lead activities will include, but will not be limited to, the following key responsibilities:
Leading the writing activities outlined in the contribution agreement between PICS and EMCR, the Climate Resilience Research Lead will work with the PICS Project Manager, PICS Associate Director of Research and Operations, Government of B.C. staff, and other subject area experts to produce project deliverables that include:

Leading expert interviews with stakeholders and knowledge holders.
Conducting research and analysis of recent scientific literature and international best practices as related to integrating climate change research into risk and resilience assessments.
Supporting the development of a research agenda for the EMCR project.
Develop written summaries of PICS workshops focused on issues such as fire, flood, sea level rise, extreme heat, and water supply.

Ensuring that the research process fosters long-term relationships with experts and knowledgeholders while aligning with principles outlined in the Declaration on the Rights of Indigenous Peoples Act.
Contributing content expertise on climate change risk and resilience, research, and writing to the EMCR project.
Qualifications and skills
Academic degree(s) from a recognized post-secondary institution, with relevant specialization in one or more of the following knowledge areas: communications, climate change, adaptation, public policy, environmental studies, or related disciplines.
Excellent writing skills in English for both technical and more public facing audiences.
Experience working at the interface between science and policy by applying strong analytic capabilities. Experience may include policy analysis, literature reviews, and analysis of climate data.
Knowledge of BC's climate change risks and hazards and an appreciation for: community-based and co-developed research; Indigenous and local knowledges; and the policy landscape in BC.
Collaborative, results-oriented, and independent worker with a passion for communicating climate change solutions.
Ability to travel (1-3 days/trip) within BC, Canada, and internationally, as needed.
Additional Details
PICS is committed to upholding the values of justice, equity, diversity, and intersectionality while also advancing decolonization in our organizational operations and funding approach. We seek meaningful and measurable change in all our activities. We actively encourage applications from equity deserving groups. As PICS is a multi-university institution, our staff work across British Columbia. The successful candidate will work remotely in British Columbia.
How to apply
Please send a CV and a short cover letter with "Research Lead - Name" in the subject line to carolinemerner@uvic.ca . Please indicate you saw this posting at GoodWork.
Applications will be reviewed on a rolling basis until a successful candidate is selected. Anticipated start: January 2024.