STUDENT JOBS
Positions: Community Organizer (Virtual - PT TERM)
Organization: Project Neutral
Location: Ontario
Eligibility: must be a student, 30 years of age or younger
ABOUT US
MakeWay is a national charity and public foundation with a goal to enable nature and communities to thrive together. We do this by building partnerships, providing solutions, grants, and services for the charitable sector across the country.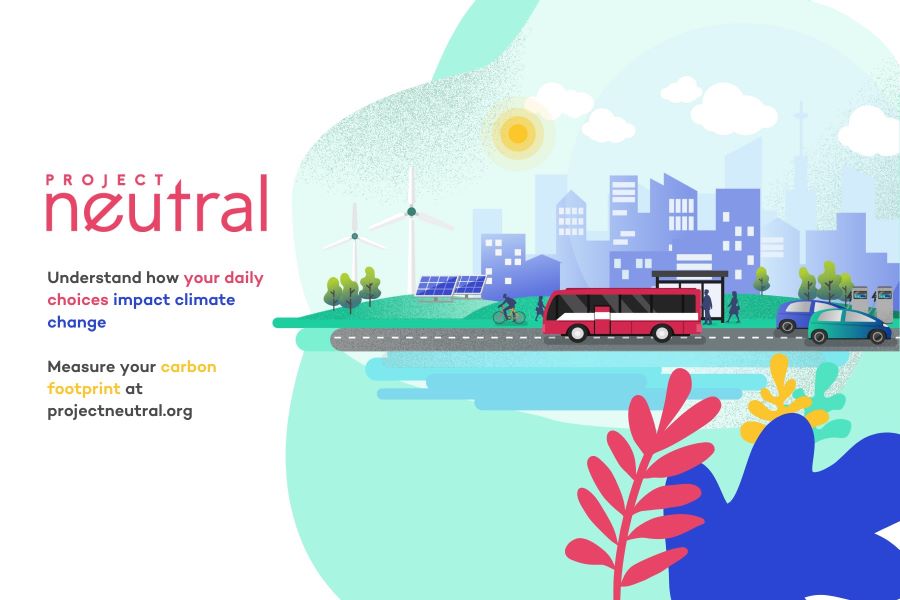 Project Neutral is a project on MakeWay's shared platform, and is an environmental initiative that exists to help Ontarians measure their household carbon footprints.
Our mission is to help people start their journeys toward low-carbon lifestyles. We do this through a blend of data-driven insights, respectful dialogue and friendly encouragement.
ABOUT THE ROLE
Rate of pay: $16 per hour
Hours per week and anticipated schedule: 15 hours/week. Schedule may vary depending on presentation bookings and the needs of the project.
Anticipated start date: November 8, 2021
Duration of position: 12 weeks
This is a CANADA SUMMER JOBS OPPORTUNITY with PROJECT NEUTRAL
Position requirements:
must be a student, 30 years of age or younger
be a Canadian citizen, permanent resident, or person to whom refugee protection has been conferred under the Immigration and Refugee Protection Act for the duration of the employment; and,
have a valid Social Insurance Number at the start of employment and be legally entitled to work in Canada in accordance with relevant provincial or territorial legislation and regulations.
Ontario regions needed:
Toronto, Waterloo, London, Collingwood, Ottawa 
The Community Organizer will be our frontline staff demonstrating the Project Neutral carbon calculator to the public and leading facilitated sessions for a diversity of groups and different populations. This is a role that demands excellent communication skills, the ability to be engaging and motivating, comfort around math and climate science topics, and the technical ability to be able to lead sessions online. A community animator may be talking to a high school classroom in the morning and retirees in the afternoon. The ability to adapt presenting styles and materials to the audience will be necessary. Beyond that, a genuine interest in people and helping them become part of the climate solution will be essential.
We expect the applicant will do their work remotely. Typically this type of engagement work would be in person and in group settings but with COVID-19 public health restrictions that will likely be impossible. As a result, applicants are expected to be proficient in online communications platforms. In particular, the ability to host online webinars and sessions both as a facilitator and from a technical perspective will be essential to success in this role. Training will be provided for the use and demonstration of Project Neutral's web platform and guidance will be given to excel in facilitation work.
Key Responsibilities:
Lead Project Neutral webinars and online sessions to schools, workplaces, community groups and other populations
Communicate in a professional manner with participating organizations
Schedule, arrange and advertise online sessions
Support participants in the use of the Project Neutral platform
Conduct local outreach and help build interest in the program
Represent Project Neutral in local programming
Other duties/ tasks as assigned to fulfill the role
ABOUT YOU
You have a passion to reverse the climate crisis and the motivation to build climate literacy and awareness among diverse populations. Enthusiastic and self-motivated, you thrive in fast-paced, solution-focused environments. Adaptable and positive, you enjoy respectful sharing and collaboration in service to the greater good.
HOW TO APPLY
To apply please email your resume and fabulous cover letter by Sunday, October 24th to:
Anna Gordon, Engagement Coordinator at anna@projectneutral.org
Please put "CSJ - Community Animator Position" In the subject line of your of your email
In your cover letter, please tell us why you're interested in this specific position.
Please indicate you saw this posting at GoodWork.

Applicants selected for an interview will be notified by Monday, October 25th.