CLIMATE PHILANTHROPY
Position: Manager, Donor Accounts and Administration
Organization: Clean Economy Fund
Location: Based in or near Ottawa, Toronto or Montreal (combination of remote work and office)
Date posted: November 10, 2023
ABOUT CLEAN ECONOMY FUND:
The Clean Economy Fund is a public foundation with the mission to support giant leaps toward a net-zero, climate-safe future. Canada's climate organizations depend on philanthropic funding to carry out influential research, policy analysis, and advocacy projects. The CEF's job is to ensure the best projects get the funding they need when they need it. We do this by working with the philanthropic community to secure more financial support for climate action at the same time as seeking out and incubating high-impact climate projects.
ABOUT THE POSITION:
The Clean Economy Fund is seeking an energetic team member who will help grow our philanthropic impact in Canada's climate space. The successful candidate will take on an instrumental role at the heart of the organization, ensuring that incoming grants are connected with high-impact climate projects. As Manager of Donor Accounts and Administration, the individual will play a leading role in stewarding $3-5 million in annual grants and administering those grants to recipients. That means working with our donors and funding partners to ensure CEF is tracking their grants, meeting their grant requirements and providing a positive giving experience, while also administering CEF's grants to ensure funds are reaching recipients and projects are delivering impact.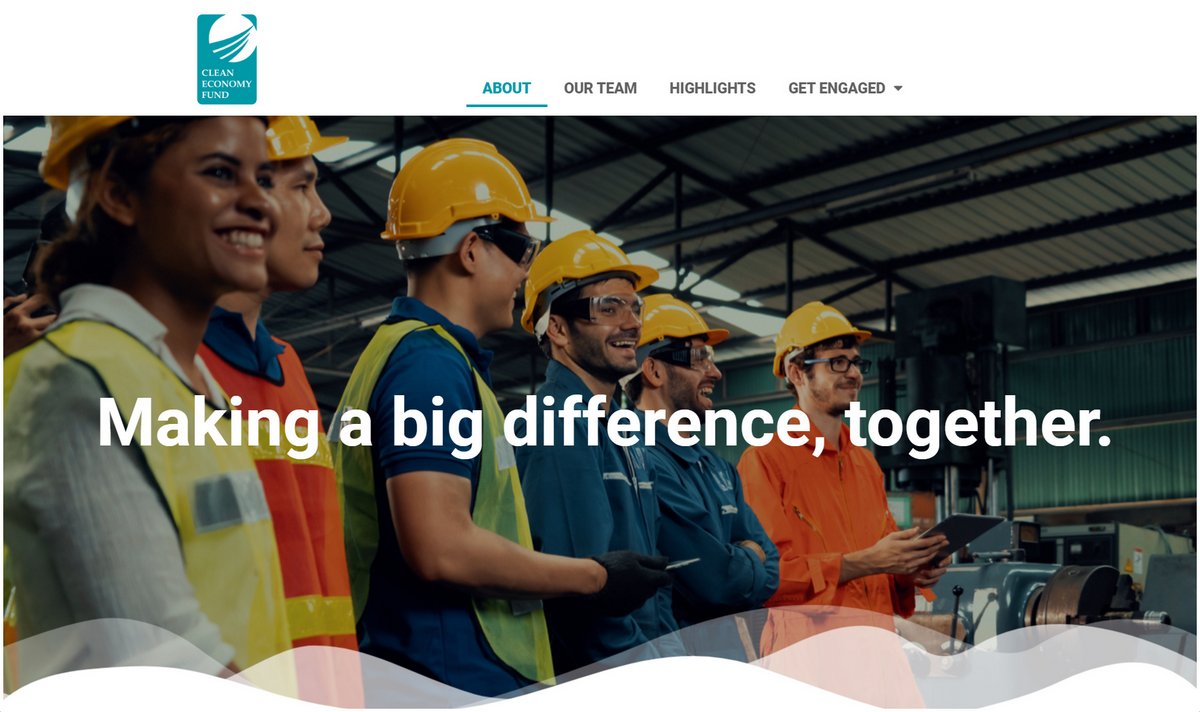 KEY AREAS OF RESPONSIBILITY:
Managing donor accounts

Drafting and submitting grant proposals to existing funding partners and prospective donors
Managing all reporting requirements with funding partners and donors
Tracking incoming and outgoing grants with the support of CEF's bookkeeper and accountant
Delivering project and program updates to funders, including through electronic mailings, individual outreach, group meetings and web updates
Coordinating with the Executive Director and Director of Climate Solutions Campaign to ensure all donors and funders are being effectively stewarded and supported
Overseeing CEF's grant documentation, including confirmation letters and reporting templates, to ensure CEF is abiding by Canada Revenue Agency guidelines
Other administration as needed

Engaging existing and prospective donors

Organizing funder information and engagement opportunities, including webinars and workshops
Organizing the annual CEF funders retreat
Advising on web and communications content that will attract and retain donors

Supporting CEF's grant-making

Researching and following major issues, opportunities and trends in Canada's transition to a clean economy, to help ensure that CEF's granting is guided by the most recent and most authoritative insights, research and analysis
Reviewing and managing grant proposals submitted to CEF
Conducting due diligence on potential grant recipients
Drafting and coordinating grant agreements
Communicating with confirmed and prospective grant recipients
Ensuring grant recipients are satisfying the requirements of grant agreements
Monitoring fund transfer schedules and overseeing the transfer of funds to grant recipients, in coordination with CEF's bookkeeper and accountant
Coordinating CEF's Advisory Committee to ensure CEF's granting is being guided by expert input

Providing general administrative support

Supporting the Executive Director
Assisting with Board of Directors meetings
THE IDEAL CANDIDATE IS:
Highly organized and detail oriented
A whiz on Microsoft Excel
Knowledgeable with CRM systems like Salesforce
Practiced in basic accounting principles
A gifted communicator in English and French
Passionate about solving climate change
Experienced in the philanthropic, charity or non-profit sectors
A people person
A team player who is self-driven and works well independently
Ready to travel for short assignments (up to 4 days per month)
Based in or near Ottawa, Toronto or Montreal (combination of remote work and office)
EXPERIENCE
Master's degree in relevant field or equivalent training
5+ years of relevant work experience
Demonstrated commitment to climate change or other environmental causes
REPORTING
This role reports to the Executive Director
ELIGIBILITY
Candidates must be based in Canada. Candidates must be legally authorized to work in Canada.
SALARY
This position has a salary range of $72,000-$92,000 per annum, and includes paid vacation and a comprehensive benefits package.
TO APPLY
Please submit your CV and a one-page cover letter that explains why you are the best fit for this position by no later than December 3, 2023. Applications must be submitted by email to: info@cleaneconomyfund.ca
Please indicate you saw this posting at GoodWork.ca.