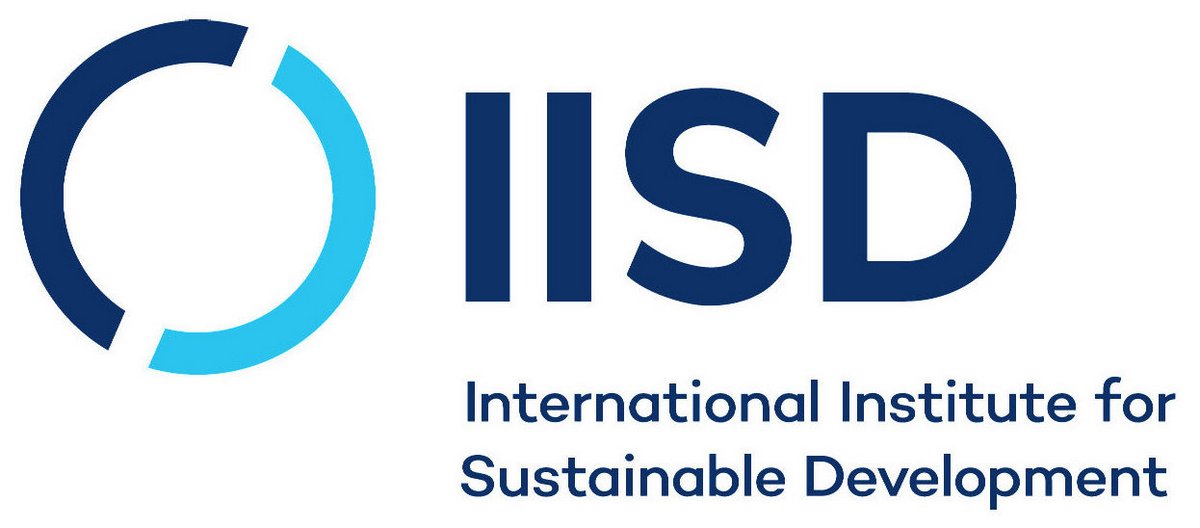 CLIMATE CHANGE ADAPTATION & RESILIENCE
Title of position: Head of Secretariat, National Adaptation Plan Global Network
Organization: The International Institute for Sustainable Development (IISD)
Location: Ottawa or Toronto, Ontario / hybrid
Terms: Permanent, Full-Time
Language of work: English
Background:
The International Institute for Sustainable Development (IISD) is an award-winning independent think tank working to accelerate solutions for a stable climate, sustainable resource management, and fair economies. Our work inspires better decisions and sparks meaningful action to help people and the planet thrive. We shine a light on what can be achieved when governments, businesses, non-profits, and communities come together. IISD's staff of more than 120 people, plus over 150 associates and consultants, come from across the globe and from many disciplines. With offices in Winnipeg, Geneva, Ottawa, and Toronto, our work affects lives in nearly 100 countries.
IISD hosts the Secretariat for the National Adaptation Plan (NAP) Global Network ("The Network"), a leading international initiative focused on accelerating adaptation planning and action in the Global South to reduce the vulnerability of ecosystems, economies, and people—particularly women and marginalized social groups—to the impacts of climate change. Established in 2014 at COP 20, the NAP Global Network currently connects more than 1,500 participants from over 150 countries with financial support from an expanding base of donors.
The Network's success depends on strengthening technical and institutional capacities, building an active community of experts, and promoting greater global policy recognition around adaptation planning and action. This is achieved through the Network's three activity areas: a) providing short- and longer-term in-country technical support on adaptation planning, b) facilitating South–South peer learning and exchange, and c) generating, synthesizing, and sharing knowledge on NAP processes. The Network is committed to ensuring that adaptation planning and action are gender equitable and socially inclusive.
The main functions of the Secretariat for the NAP Global Network are participant liaison, thought leadership, coordination of technical support, organization of peer learning events and exchanges, policy tracking, strategic communications, reporting, administration, and fundraising. IISD is responsible for the recruitment and administrative management of this position.
The NAP Global Network's activities are currently driven by its 2025 strategy with financial support from five governments. As the Network's profile continues to grow, so too does demand for its resources and support. Moving forward, it will be important to manage these increasing—and evolving—demands for support, secure the additional human and financial resources to meet such demands, leverage the Network's collective experience to contribute to relevant policy conversations, and have a secretariat that is fit for purpose.
Responsibilities will include:
Strategic leadership and vision
Direct the NAP Global Network's Secretariat in its day-to-day functions for delivering programming—comprised of technical support, peer learning, and knowledge mobilization activities—that advances national adaptation planning in the Global South.
Implement—and update, as needed—the approved 2025 Network strategy, identifying annual priorities and preparing associated work plans to meet stated objectives and targets.
Manage global and national partnerships with a range of stakeholders and initiatives to deliver outcomes.
Serve as an influential voice on climate change adaptation, representing the NAP Global Network at international meetings and other events.
Identify and explore strategic and/or emerging issues in adaptation planning in the Global South for the Network to address.
People and program oversight
Supervise and advise Network Secretariat staff.
Support the recruitment and onboarding of new staff.
Support the professional development of Network staff, including helping them identify and pursue training opportunities.
Plan, organize, and direct activities and associated personnel allocations to deliver Network programming.
With an annual budget of over USD 4 million, oversee the administration and robust financial management of the NAP Global Network.
Ensure administrative functions and support services, such as information systems, contracting, accounting, and human resources, are in place and appropriately maintained for the delivery of Network activities.
Manage and regularly update the NAP Global Network Management Team and Steering Committee, organizing biweekly and biannual meetings, respectively.
Track progress and lessons in program delivery using the Network's Monitoring, Evaluation, and Learning approach.
Work with the communications team to develop effective communications strategies for the NAP Global Network.
Regularly liaise with policy-makers, practitioners, journalists, and other key stakeholders to promote the ambitions, activities, and impacts of the Network.
Fundraising and liaising with donors
Increase and secure longer-term funding for the Network from a variety of donor sources.
Oversee and maintain donor stewardship activities for the Network.
Skills requirements
Qualifications
A master's degree or equivalent in international development, environmental studies, geography, or another similar area.
A minimum of 5 years of relevant management experience, including in leading strategic collaborations with a range of external partners.
A minimum of 10 years of relevant work experience in climate change adaptation and/or climate risk management, particularly in developing countries/the Global South.
Available to travel internationally (about 30% of the time).
Required Knowledge and Experience
A demonstrated track record in partnership development, strategic planning, team management, and fundraising.
An existing network of relevant contacts in government and civil society, as well as strategic links to funders.
Specific knowledge of and practical experience in adaptation planning and governance, especially at the national level and in the Global South.
Knowledge of international policy discussions around adaptation, particularly under the United Nations Framework Convention on Climate Change (UNFCCC).
A strong understanding of how civil society organizations work and can be engaged in policy processes.
Required Skills (Essential)
Strong program coordination skills, with an ability to manage and prioritize multiple tasks, engage with multiple stakeholders, and develop work programs.
Excellent fundraising and donor liaison skills and the ability to identify, assess, and move quickly on strategic opportunities.
Strong analytical skills and the ability to become familiar with new topics quickly.
Confident and engaging communication skills; ability to synthesize information in plain language and tailor communications approaches to different audiences, speaking frankly and constructively about program impacts and lessons.
Fluent in written and spoken English.
Desirable: The ability to work (read, write, speak) in Spanish or French is a strong asset.
Behavioural Competencies (Essential)
Self-starter, able to deliver independently as well as motivate a growing team and create a healthy culture of shared leadership and collaboration.
Diplomatic, able to liaise and work closely with governments across the world.
Results-focused, able to work quickly and accurately to meet tight deadlines without compromising the quality of the results.
Strong interpersonal skills, able to work comfortably across different cultures, be inclusive and positive, and communicate effectively.
Curious and committed to learning and working to understand the people, concepts, and issues that drive our work. Asks questions and seeks answers.
Wage range: $105,500 CAD – $147,500 CAD
Benefits package:
Wage increases possible subject to annual performance review
Group health, dental, and vision plan
Life insurance
Travel insurance
Short- and long-term disability insurance
Long-term care insurance
Wellness program
Health and/or lifestyle spending account
Group Retirement Plan
Relocation allowance
Home office set-up allowance at employer discretion
4 weeks vacation, up to 5 personal days, and 7 paid sick days
Bonuses possible at employer discretion
Parental leave benefits
Variable or compressed work week
Professional development opportunities
Team building opportunities
Start date: As soon as possible
The position will be based at either our Ottawa or Toronto, Ontario offices. The applicant's preferred location should be indicated in their application.
Currently, IISD offers a hybrid work option with a minimum of 2 days required in the office. This may change.
Applications will be accepted only through IISD's online applicant tracking system. Visit our Employment and Consulting page to apply for this job to submit a CV (no longer than two pages) and a one-page letter of motivation. Please indicate you saw this posting at GoodWork.
All submissions must be in English.
The deadline for submissions is September 6, 2022.
Only those candidates we wish to interview will be contacted. No phone calls or agencies, please.
IISD is committed to fostering a more equitable and sustainable world and welcomes candidates who uphold our values of diversity, equity, and inclusion. In addition, to correct the conditions of social injustice and disadvantage in employment around the world, we encourage candidates from historically marginalized groups, including women, Indigenous Peoples, people with disabilities, people from different racial and ethnic backgrounds, and those who identify themselves as LGBTQ2SIA+ to apply for this position. We offer reasonable accommodations in the recruitment process. Please identify in your cover letter if you need accommodations during the recruitment process.
---
Ottawa office: 220 Laurier Avenue West, Suite 1100
Ottawa, Ontario Canada K1P 5Z9
Phone: +1 (613) 238 2296
Toronto office: IISD at Centre for Social Innovation
192 Spadina Avenue
Toronto, Ontario Canada M5T 2C2
Phone: +1 (613) 238 2296 ext. 114
Winnipeg office: 111 Lombard Avenue, Suite 325
(Headquarters) Winnipeg, Manitoba Canada R3B 0T4
Phone: +1 (204) 958 7700