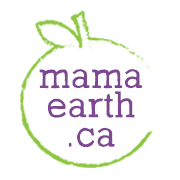 JOB POSTING
Position: Production Manager / Executive Chef
Organization: Mama Earth Organics
Location: Toronto (near O'Connor & St. Clair Ave. E), Ontario
The Role
The Production Manager/Executive Chef will be reporting directly to the CEO and will be responsible for both production/kitchen team and the R&D team.
This position consists of managing the day to day operations of our production kitchen. Our team makes high end prepared foods (constantly changing, 100% organic, with a focus on using produce from our local farm partners) that have been developed and tested by our R&D team. The initial focus will be on salads. We're building out our repertoire of salads over the summer/fall. Once these are all at a world class level (and are being implemented perfectly), we'll be moving on to additional categories that we believe we can also be the best in the world within.
This position will ensure that they're always implemented perfectly (both from a quality perspective and also an aesthetic perspective).
Our kitchen team presently consists of 3-4 people (including the Head Chef and Sous Chef). This team will be built out and grow over the coming years as we build our repertoire and reputation. We expect it to grow to a team of 15-20+ within the coming years. The team is in the initial stages of being built out. The main priority of the position is on the implementation/operations side. You'll also play a vital role on the R&D side (ideally managing/organizing and also contributing).
About Us
We deliver super fresh organic food to homes throughout the GTA. We're also one of the fastest growing companies in Canada. We've accomplished this because we're genuinely passionate about what we do. We're building a true, honest, locally-based food system. Our core business is based around our relationship and partnership with our local farms (we work with 80+ local farms close to Toronto). We've recently expanded into prepared/seasonal meals/salad bowls and will be breaking this side of the business out over the next few years. Our main operation is in Toronto (about 80 staff work from that location) and we have a smaller location in Peterborough (there's usually 10-15 people working from that location).
Duties / Responsibilities
Reporting directly to the CEO, responsibilities and essential job functions include but are not limited to the following:
Accountable for the overall success of the daily kitchen operations
Daily overall management and standards/quality control (very close to Michelin standards)
Management of day-to-day financial operations including budgeting, forecasting, and food and labor costs
Controls all food inventories while maintaining food cost which has been forecasted within the budgeted guidelines
Implementation of policies and procedures (while writing/building operations manual)
Management and organization of R&D team
Shows leadership in creating a culture that revolves around the experience and enjoyment of local and organic food
Works with R&D team and management to further develop and constantly improve recipes
Conducts recruitment and selection, training, and development initiatives as well as performance management and employee coaching
Executive Chef ensures health and safety procedures are followed by all team members
Establishes and maintains a regular cleaning and maintenance schedule for all kitchen areas and equipment
Scheduling
Ordering
Reporting
Weekly inventory
Direct liaison with our R&D department
Characteristics You Have
Exceptionally detail oriented with incredibly high standards (you're never satisfied, always pushing people to improve and never allowing anything out of the kitchen that's not perfect)
Organized: you love structure and processes
Able to multitask and meet deadlines without sacrificing quality/consistency
Background / Experience
A minimum of five years of culinary leadership experience in a similar environment
Post-secondary education in Culinary Arts Management or similar
Serve Safe Certification
Strong business acumen
Efficiency using Microsoft Word, Excel, and Outlook
Self-starter, flexible and ability to multi-task in a fast-paced environment
Must possess excellent verbal and written communication skills
Human resources management skills such as: recruitment, selection, training, performance management
Strong leadership skills
Time management skills
Perks & Compensation
Includes generous salary (based on experience), excellent benefits program, "staff" pricing on organic food and produce. Most importantly, you'll be working towards building something that you're passionate and proud of, with a really nice group of people, for a company that truly believes in work/life balance.
Location
You'll be working out of our Toronto Intergalactic Headquarters (19 Waterman Ave.). Our production kitchen is approximately 3,000 square feet with room to expand (within our 25,000 square foot headquarters).
How to Apply
Please forward your resume and cover letter to:
heather

mamaearthteam.ca*
Thanks to all applicants for their interest, however, only those selected for interviews will be contacted.
We ask that you apply via email only, no telephone inquiries or drops ins please – our warehouse is a very happenin' place!
When applying, please indicate that you saw this posting at GoodWork.ca.
*Email: The e-mail address above has been masked to prevent spam. Please copy the address or type it manually, add the @ sign, remove "mask" and any spaces.