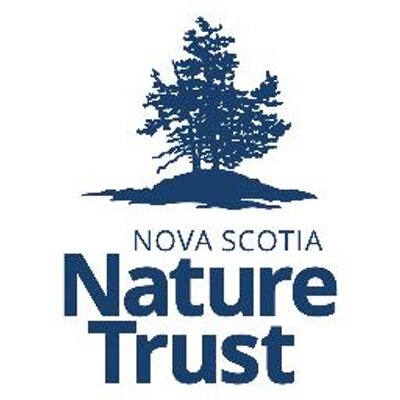 JOB POSTING
Help the Nature Trust Harness the Power of Volunteerism!
Volunteer Coordinator Opportunity
Position: Volunteer Program Coordinator
Organization: Nova Scotia Nature Trust
Location: Halifax, Nova Scotia
The Nova Scotia Nature Trust is a small, highly effective land conservation charity, protecting Nova Scotia's most outstanding natural areas through private land conservation. Our conservation impact, profile and potential have increased significantly in recent years, and we need to unleash the power of volunteers to maintain the momentum! We are looking for a Volunteer Coordinator who can build a dynamic and powerful new volunteer program for our organization and who can inspire and empower volunteers in helping us to deliver on the promise of "forever wild."
To unleash the tremendous potential for volunteerism at the Nature Trust, we seek a passionate, enthusiastic and ambitious leader to create a dynamic and powerful new volunteer program. The program will provide enriching, meaningful, and valued opportunities for volunteers, and significantly leverage the impact and capacity of the Nature Trust through volunteer energy and talent.
The network of conservation lands entrusted to our care has grown exponentially over the past 10 years, to over 90 of Nova Scotia's most ecologically important, and treasured natural areas, encompassing over 10,000 wild acres. More and more people are also out exploring and discovering our growing conservation lands network, so we need help in meeting our commitment to steward these ever-expanding and increasingly popular wild spaces. A major focus of our volunteer coordinator will be a new program to significantly grow our community of volunteer "Property Guardians" all across the province, to help care for and steward our lands, keeping them wild, forever.
Beyond on-the-ground nature conservation, a talented, trained and well-supported volunteer network will effectively support and enhance every aspect of our charity's work, from providing scientific and protected areas expertise, to helping to organize education, outreach and special events and raising the critical funds needed to deliver on our land conservation mission.
If you are passionate about land conservation and you are a confident, results-oriented leader with a proven track record in inspiring volunteerism and managing powerful, impactful programs, then this is the job for you! We invite you to join our small but mighty team of professional and highly committed colleagues who work collaboratively toward shared goals. Every day, you'll be rewarded by the inspiring volunteers you empower, and the tangible progress in protecting Nova Scotia's unique natural legacy that the volunteer energy you harness makes possible.
Key Responsibilities
Create a vision to unleash the power of volunteerism for the Nature Trust and provide leadership to implement this vision
Identify strategic human resource and mission delivery gaps that can be filled through volunteerism. Liaise with staff, committees and senior volunteers to ensure volunteers are amplifying impact and effectiveness of the organization
Develop innovative volunteer recruitment, onboarding and training initiatives, and effectively match opportunities with the right volunteer talents and passions.
Maintain strong networks, partnerships and relationships across the province that benefit recruitment and retention of high caliber, dedicated volunteers
Effectively manage a dynamic, diverse and impactful volunteer program (including solid policies, procedures, systems, program monitoring, assessment and evaluation).
Create an exciting new "Property Guardians" program engaging large numbers of volunteers across the province in helping to care for our 90+ conservation lands (in collaboration with staff on our conservation team)
Cultivate a strong culture of volunteerism and volunteer appreciation at the organization
Create and maintain communications channels with and among volunteers that inspire and celebrate volunteers, share their stories, and communicate volunteer opportunities
Carry out impactful marketing, communications and public relations on diverse platforms and media that build momentum, inspiration, energy and engagement in the program
Support fundraising efforts that fuel our new volunteer engine
Key Characteristics & Competencies
You are passionate about nature conservation.
You truly believe in the power of volunteers and are energized and inspired by volunteerism.
You have a proven track record in volunteer management (effectively recruiting, training, empowering, placing, managing, assessing, appreciating and celebrating volunteers).
You are an accomplished, visionary and confident program leader and strategist.
You are ambitious, a go-getter, and an innovator. You are energized by opportunities to create something new.
You are a skilled networker and relationship-builder, who derives great personal satisfaction from helping others achieve their personal and professional goals.
You are comfortable working together with a diversity of people from youth to seniors, students to executives, staff to board members, and in a diversity of settings from kitchen tables and community halls to corporate board rooms.
You have a clear vision for how volunteers can accelerate and amplify the impact of the Nature Trust programs, activities and mission, and how to make that happen.
You are a strong and effective communicator, including written and oral communications, one-on-one and in front of groups large and small.
You are highly organized, systematic and detail-oriented, and you excel at time and project management.
You are friendly, intuitive, emotionally intelligent, diplomatic and tactful. You can have difficult conversations, and you interact in productive, supportive and empathetic ways.
You enjoy a balance of working independently (and taking initiative) and working collaboratively. You are able to do both well.
You are confident with computers/computer programs (e.g. managing databases, websites and social media; basic design/layout software).
Other Requirements
Post-secondary education
At least 5 years of relevant work or volunteer experience
Valid driver's license
Comfortable travelling throughout the province, willing to work weekends and evenings
Comfortable 'in the field' (i.e. travelling in remote natural areas over rugged terrain, travelling by canoe/kayak/motor boat)
Other Desirable Assets
Experience in a not-for-profit setting
About the Nature Trust

The Nova Scotia Nature Trust is a land conservation charity dedicated to the protection and stewardship of Nova Scotia's most important natural areas, through private land conservation. The Nature Trust works with private landowners to protect properties with significant conservation value, and we commit to stewarding these lands to ensure their protection, forever. Our mission is positive and action-oriented, and through our outreach programs we engage Nova Scotians, as well as supporters from across Canada and around the world, about nature conservation. With nearly 25 years of experience in land conservation, we have a proven track record in protecting Nova Scotia's natural legacy, with over 10,800 acres of outstanding conservation lands protected across 91 conservation sites throughout the province.
Terms of Employment
The position is a full-time, three-year contract*
Start date is as early as possible
This position is based in Dartmouth, Nova Scotia but will involve work throughout the province
Salary $35-45,000/year, commensurate with experience
*There may be potential for the right candidate to grow this contract into a permanent role

Application Process
Please provide:
A cover letter clearly articulating:

Your relevant knowledge and experience for creating and leading a major, innovative new volunteer program
How you believe a volunteer program could contribute significantly to the Nature Trust
Why you are interested in a volunteer coordinator position
Why do you want to work for the Nature Trust
What you believe you bring to this key position

Your resume
Names and contact information for 3 references (at least 2 professional). We will not contact references without your prior consent.
If you have any questions, please contact employment

nsnt.ca* or phone 902-425-5263.
Closing date: April 13, 2018
Please send your resume and cover letter to:
Attn: Christina Nunn
Office Coordinator
Nova Scotia Nature Trust
P.O. Box 284, Station Main
Dartmouth, NS B2Y 3Y3
or electronically to:
employment

nsnt.ca*
We would like to thank all applicants for their interest in this position. Due to anticipated volume of applications, only those selected for interview will be contacted.
When applying, please indicate that you saw this posting at GoodWork.ca.
*Email: The e-mail address above has been masked to prevent spam. Please copy the address or type it manually, add the @ sign, remove "mask" and any spaces.

Note: This posting is provided on an "As Is" basis and for general informational purposes only. People and Planet (also known as "GoodWork") is not responsible for the content, accuracy, timeliness, completeness, legality, reliability, quality or suitability of this posting. We do not screen or endorse the organizations or individuals involved. If you decide to accept an offer of employment, volunteering or any other arrangement, you do so at your own risk and it is your responsibility to take all protective measures to guard against injury, abuse, non-payment or any other loss. Please read our full Terms & Conditions.