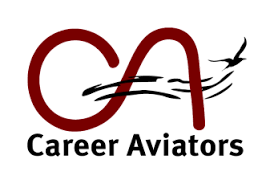 CAREER COUNSELING WORK
Position: Career Management Consultant
Type: consulting/self-employed (with support, see below)
Organization: Career Aviators
Location: Montréal, Quebec
Thinking about a career management practice in Montreal?
Would you like to learn how to help clients find careers in which they excel, value highly and love to do? Are you ready to open and operate your own business?
Tags: career counselling, career coach, counseling, personal development, professional development, human resources, human capital, meaningful work, social entrepreneurship, social enterprise, sustainable business, green business, nonprofit organizations, cleantech startups, b corporations, cooperative business, right livelihood award, charity, social issues, environmental issues, the common good.
Would you like to become part of a career management firm that has fun while they help clients to flourish in their careers and lives?
We can help you. This may be for you.
Career Aviators is searching for two individuals in Montreal who are bilingual (French/English) and who would like to become a career professional. This opportunity would give them all the training and ongoing support they need to enable them to grow their own their own career management firm or add career coaching/management to their services if they are already a coach or HR consultant.
About Career Aviators
Career Aviators is Canada's only career management firm that is a Certified B Corporation. Our approach to career management is different from any other provider. Career Aviators helps professionals, managers, and executives find positions in which they will excel, value highly, and love to do. The profits from our work support programs to help vulnerable youth flourish in the face of highly stressful life situations. We are proud of our 93% success rate in helping clients to achieve this goal. We see clients on a weekly basis from the initiation of service until they are employed in a job that fits.
How Does This Idea Work?
Career Aviators will provide:
Comprehensive training in the Career Aviators methodology
Co- consultation with your clients until we mutually agree that you are ready for solo practice
Ongoing weekly professional development and sharing of triumphs and challenges
The Career Aviators brand for you to use as you grow the business
A page about your business on our website
Provide you with unlimited access to our materials, forms etc
Collaborative business planning and learning
We ask you to:
Research any licensing issues in your community or province
Find 3 Beta clients
Set up a sole proprietorship for Career consultancy
Successfully complete the full training
Prepare your Career Aviators page in French and English
Find more clients during training and going forward
Keep 75% of your earnings. 25% is directed to Career Aviators to grow the business across the country.
Agree to maintain the integrity of the Career Aviators methodology and brand for 5 -7 years
Qualifications
Required:
Be Montreal based
Bilingual with excellent communication skills in French (written and oral)
Empowerment oriented with a demonstrated ability to help others flourish
Curious, life-long learner with a keen interest in professional development
Experienced in counselling, coaching or related work
Solution focused, sound judgement with a good sense of humour and flexible in attitude
Committed to helping clients from initial contact until they have successfully transition
Bachelors degree in a relevant program and proven success in a related line of work or equivalent
Proven experience in networking with a strong network of helpful contact
High degree of resilience and determination to make the business successful
Assets
Proven experience in sales, marketing and communications is highly desirable
Graduate studies in management, counselling or other related program
Professional qualification in social work, psychology coaching or career development
Previous success in helping others with resumes, job search and career transitions
If you are interested in discussing this exciting opportunity, please contact:
Wayne Greenway,
Executive Director, Career Aviators
E: wayne.greenway@careeraviators.com
P: 1 866 873 7633
Please indicate you saw this posting at GoodWork.ca.