JOB POSTING
Position: Maintenance and Repairs
Type: full-time employment
Organization: Cabot Shores Wilderness Resort and Retreat
Location: Indian Brook, Cape Breton Island, Nova Scotia
Housing: some staff housing available (inquire)
Located on the Atlantic side of the Cabot Trail, Cabot Shores is a second home to guests from all over the world. We offer a range of traditional and unique accommodations, outdoor adventures, wellness services, cultural activities and serve nutritious meals in our Bistro. Our Maintenance Manager will be accountable for carrying out daily tasks and repairs, taking necessary steps on preventative maintenance to make sure all facilities, equipment and services are in working order and meet necessary standards, while responding to the needs of the wilderness resort and its guests. Join our team of hardworking, fun-loving staff and spend your time in a beautiful setting, enjoying activities onsite such as meditation, Qi Gong, kayaking, hiking, swimming, music jams, and more.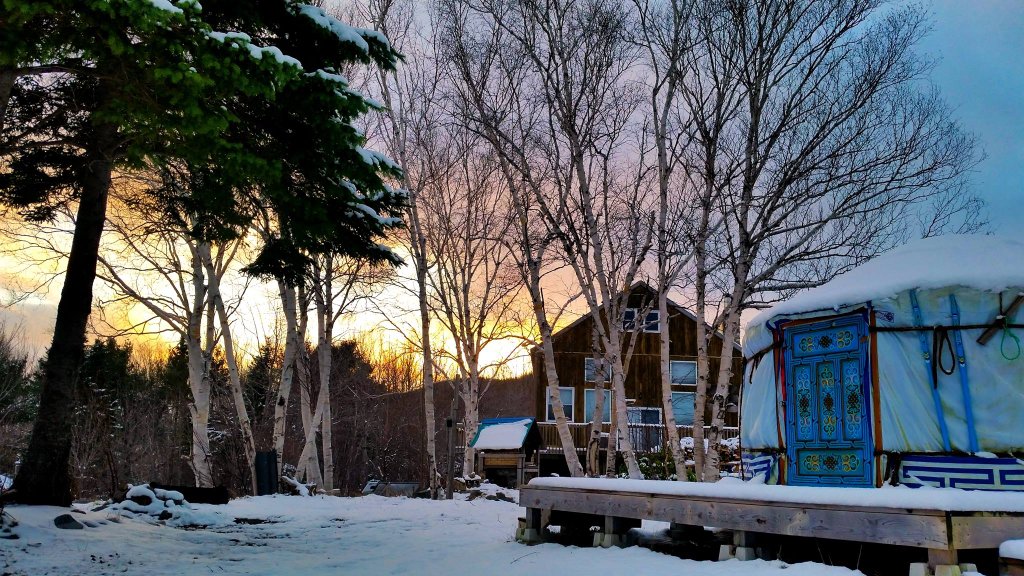 Duties include:
Being able to do repair or supervise repair in plumbing, heating, electrical, carpentry, auto and truck repair
Maintain and often operate heavy equipment
Work with architects, structural engineers, contractors on maintenance and construction projects
Knowledge of building codes and of contracting protocols
Help to recruit, train and supervise in house staff on best practices as well as safety on projects involving maintenance of Cabot Shores' plant and equipment
Organize and maintain tools and equipment
Help to maintain land, landscaping and care of wood
Work with volunteers and staff on encouraging guests and staff in stewardship of the land through sound environment practices, expansion of renewable and sustainable energy including wood, solar and effective insulation practices
Requirements:
Trade certificate or diploma or equivalent experience
Have and maintain a valid Driver's License
Write routine reports, keep logs, and correspondence
Ability to work independently and as part of a team
Ability to work under tight deadlines but with attention to details
Ability to operate a tractor and/or backhoe is an asset
Enjoy being in a rural area of Cape Breton
Work Conditions and Physical Capabilities: Handling heavy loads, physically demanding, Attention to detail, Fast-paced environment, Work under pressure, Tight deadlines, Repetitive tasks, Large workload
General information:
This position is full time
Hourly wage or Salary (depends on experience)
Some staff housing available (inquire)
Send resume, 2 references and cover letter to Barbara: 
barbara@cabotshores.com
with subject: Maintenance and repairs
Please indicate you saw this posting at GoodWork.ca.