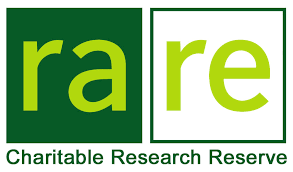 JOB POSTING / CONTRACT
Position: Conservation Technician 
Term: one-year contract, parental leave replacement
Organization: rare Charitable Research Reserve
Location: Cambridge, Kitchener-Waterloo Region, Ontario
Are you an experienced nature lover who enjoys being outside and involving volunteers and others in your work? Do you enjoy an entrepreneurial setting dedicated to one of the most urgent needs in our society – an improved environment? If so, the rare Charitable Research Reserve, headquartered in the Blair area of Cambridge, would like to hear from you.
This is a one-year contract, parental leave replacement; may be extended based on performance evaluation and funding availability. 35 hours per week, occasional evening and weekend work as required
Founded in 2001, the rare Charitable Research Reserve is a community-driven urban land trust, nature reserve and environmental institute with its headquarters and first three locations comprising over 900 acres within the Haldimand Tract that spans six miles on either side of the Grand River from source to mouth, land granted to Indigenous Peoples in 1784 to recognise their support for the British in the American Revolution. In Wellington County, rare is creating an Eramosa River Conservation Corridor to protect forever the river and its adjacent forests and uplands –– lands of the highest ecological significance and which are so far largely unaffected by direct human impact –– ensuring connectivity of spaces and survival of species in an increasingly and rapidly developing area. For all its properties, rare acknowledges and is grateful to all of the original stewards of the land. Understanding that this land has been rich in diverse Indigenous presence since time immemorial rare would like to honour and respect the sovereignty of both First Nations in the area: the Onkwehon:we Peoples of Six Nations of the Grand River and the Anishinaabe Peoples of the Mississaugas of the New Credit. In addition, rare acknowledges the Neutral people and earlier peoples for whom there is archaeological evidence on the property dating back 10,500 years, and also those Indigenous Peoples who currently live, work, play and learn in the urban landscape around the properties, such other self-identified and status First Nations, Métis and Inuit.
While the goal of rare is to steward its sites and ecosystems intact in perpetuity, for the community to enjoy, forever, in a natural state, it also promotes the lands as a living laboratory for research — including in-house monitoring programs and partnerships with other institutions, citizen scientists, artists and Indigenous Peoples. Research then informs restoration practices and education programs through a Chain of Learning that reaches even the youngest learners in a program called Every Child Outdoors (ECO), a model of active, hands-on, problem-based environmental learning, driven by inquiry in the out-of-doors.
Reporting to the Planning Ecologist (or in his/her absence to the Executive Director), and working closely with the Research Department, the Environmental Advisory Committee (EAC) and other key staff positions, such as the Indigenous Research Fellow, the Conservation Technician advances the organization's ecological management and stewardship of land trust properties and the on-the-ground implementation of the Environmental Management Plan priorities and recommendations, as well as other projects if funding permits.
Specific Responsibilities include, but are not limited to:
Implement restoration projects in the field in keeping with the rare Environmental Management Plan and land restoration priorities agreed upon by the Environmental Advisory Committee
Coordinate and lead volunteers, community and corporate workdays
Coordinate and lead invasive plant management plan for land trust properties
Coordinate and lead the rare Turtle Nursery project
Contribute to record keeping relevant to ecology and biodiversity of the property
Work collaboratively with the Research Department to effectively develop and maintain monitoring efforts
Coordinate and participate in native seed collection and propagation
Maintain a log of all activities related to tree hazards and other maintenance. Assist qualified chainsaw operators as required
Contribute to grant applications and reports to support the conservation and land management budget
Support other staff to learn relevant land-based and project information as needed, e.g. interns, volunteers, summer students, fundraisers
Maintenance of conservation lands as needed, including but not limited to, sign installation and replacement, fencing, hazard tree identification, fallen tree removal, litter cleanup, removal of invasive species
Coordinate and participate in trail maintenance and trail monitoring
Reserve security; address problem areas to prevent and deter inappropriate land use
Contribute to developing, reviewing and updating Environmental Management Plans, including attending meetings, gathering information, and editing
Support the rare "Chain of Learning" program, contribute to or lead interpretive hikes on the reserve for public groups when appropriate
Provide and/or assist with public events, such as lectures and workshops, when appropriate
Assist in the preparation of educational materials related to conservation land management, e.g. trail maps, webpages, signs, pamphlets
Required Qualifications
A university degree or college diploma in Environmental Science, Biology, Ecology, or related field
Knowledge of natural history, flora, and fauna of Ontario and a demonstrated commitment to the environment. Must be able to demonstrate strong field skills
Relevant career and field work experience and the ability to demonstrate a solid, general knowledge of ecology
Experience communicating to diverse audiences, supervisory ability and experience
A demonstrated commitment to encouraging learning and a demonstrated interest in Indigenous resurgence and/or experience in working with Indigenous peoples
Physically fit, able to work in less than ideal conditions, inclement weather, mechanically inclined, able to use a variety of tools and machinery, access to vehicle, Class G driver's license
Asset Qualifications
Safe Chainsaw Operation certificate
Valid First Aid/CPR
Pesticide Applicator; Landscape license
Certification or experience with Ecological Land Classification; Ontario Wetland Evaluation System
The rare Charitable Research Reserve strives for:
Plans executed in compliance with approved plans and budgets;
A healthy, positive and effective workplace in an environment that fosters creativity, flexibility, understanding of difference and abundance;
A workplace that provides staff, volunteers, and others with an invitation to contribute to rare in a meaningful way by developing new ideas and turning them into viable projects; and
Excellence (in our analyses, communications, program delivery, environmental management, etc.).
How to Apply:
Please submit one (1) PDF document that includes a cover letter and résumé and 3 references (they will not be contacted until you have been short-listed and informed) to:
Dr. Tom Woodcock, Planning Ecologist
tom.woodcock@raresites.org
Deadline for applications is Friday, February 22, 2019 at 5 p.m.
When applying, please indicate that you saw this posting at GoodWork.ca.