WILDLIFE PRESERVATION
Position: Business Partner to the Toronto Zoo Wildlife Conservancy Management Team
Organization: Toronto Zoo Wildlife Conservancy
Location: Scarborough, GTA, Ontario
Looking for a career with an organization that is committed to wildlife preservation?!  We are looking for dedicated individuals who are positive, enthusiastic and passionate about wildlife conservation and protecting our planet, and who have experience providing administrative and logistical support to campaign campaigns and other charitable fundraising initiatives. More than an assistant, the Business Partner will work closely with the Executive Director and the two other members of the Management Team to provide integral support to achieve Wildlife Conservancy successes.
Position Background
The Wildlife Conservancy is poised to embark on a Capital Campaign to support the Toronto Zoo's recently-approved Master Plan. Over the past 3 years since the Foundation was established we have raised over $14 million for Toronto Zoo wildlife conservation projects and Wildlife Conservancy operations, and we plan to significantly increase that amount over the next 5 years. Key to achieving our goals is the support of a dedicated, experienced and proactive administrative business partner to support all administrative aspects of the Wildlife Conservancy's work.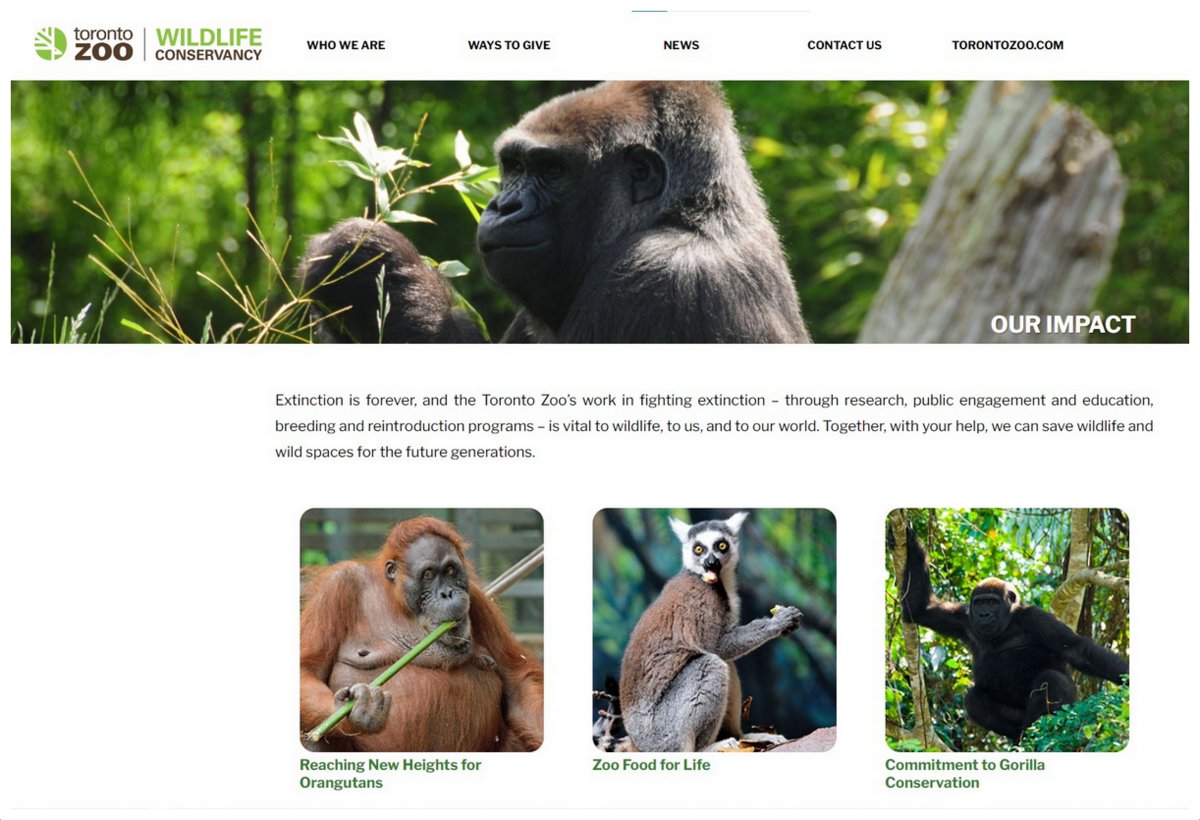 Wildlife Conservancy Background
The Toronto Zoo Wildlife Conservancy ("Wildlife Conservancy") is a charitable foundation that raises funds to support Toronto Zoo wildlife conservation projects and programs. Our mission is Inspiring Giving to Fight Extinction, and we share the Toronto Zoo's vision of a world where wildlife and wild spaces thrive. Our offices are located in the Toronto Zoo's administrative building, on the site of the world-class Toronto Zoo.
The Toronto Zoo, one of the largest facilities of its kind in the world, has progressively evolved since its doors were first opened in 1974. While the Zoo is fortunate to have more than 5,000 animals representing more than 450 species and drawing more than 1 million visitors annually, the Zoo's priorities have increasingly broadened beyond its borders and focused on saving and protecting species through wildlife care, research and education throughout Canada and around the world.
When the Zoo opened in 1974, the planet was losing one or two species a year. Today, the global extinction rate has soared to three species lost each day. In an effort to stem the effects of habitat destruction and other impacts, the Toronto Zoo collaborates with government, agencies, universities and animal experts to reduce the further loss of wildlife species. The Zoo has a captive breeding program and reintroduction program that is putting more endangered species back into the wild. The Zoo also assists scientists who are investigating the causes of population declines.
More information about the Wildlife Conservancy can be found at wildlifeconservancy.ca.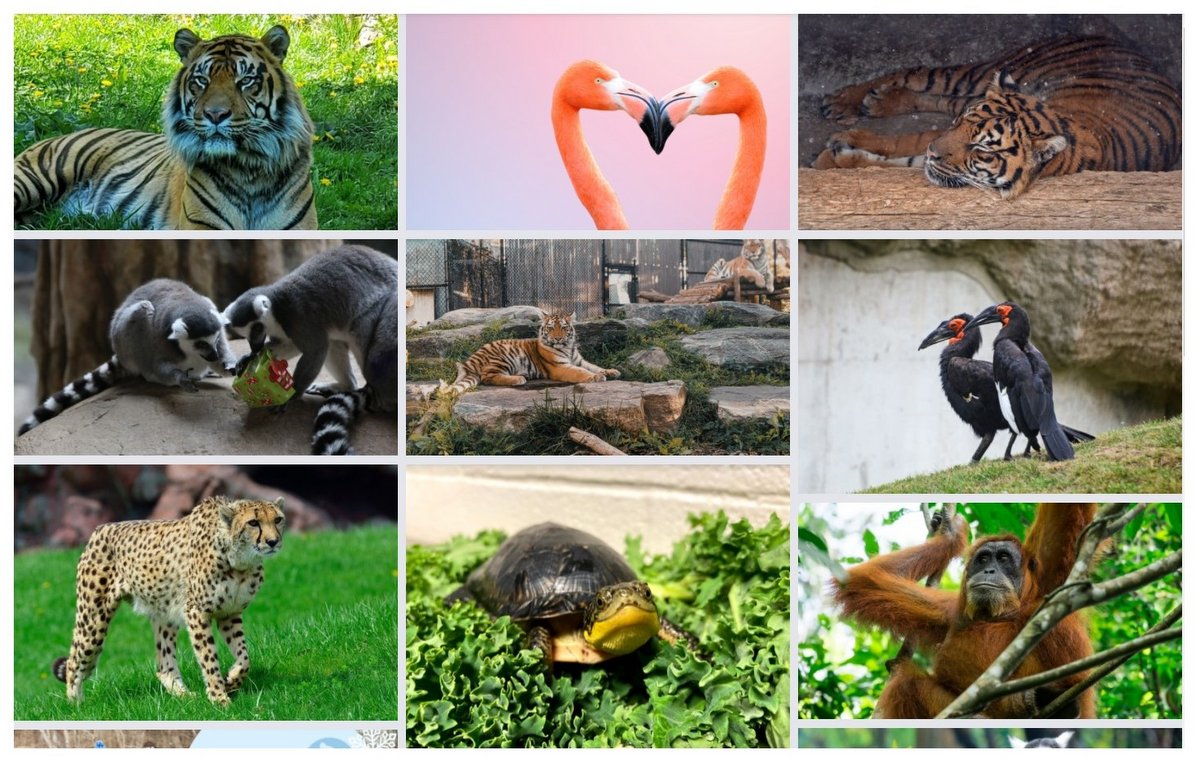 Basic Function of the Business Partner
Reporting to the Wildlife Conservancy's Executive Director, the Business Partner is responsible for performing all aspects of administrative support to the Wildlife Conservancy Management Team, the Wildlife Conservancy Board of Directors, and to committees and other senior Wildlife Conservancy leaders as required. A key responsibility will be assisting and providing support to the Wildlife Conservancy's Capital Campaign in support of the Toronto Zoo's recently-approved Master Plan.
Responsibilities
Complete a broad variety of administrative tasks to help the Management Team effectively lead the Wildlife Conservancy, including: assisting with Capital Campaign administration and organization; assisting with other special projects on an as-needed basis; assisting with the annual budget preparation process and assisting Management Team with tracking of various budget items; collecting and preparing information, and minute taking, for meetings with staff, the Board of Directors and other parties; scheduling meetings with internal and external parties for members of Management Team; composing and preparing correspondence to potential and existing donors; maintaining contact lists and data for donor prospects, VIPs and other individuals; submitting work orders, purchase requisitions, purchase orders.
Prioritize inquiries and requests while troubleshooting conflicts; make quick judgement-calls and recommendations to ensure smooth day-to-day engagements with key stakeholders partners, sponsors, community members and staff.
Work closely with the Executive Director to keep them well informed of upcoming commitments and responsibilities, following up appropriately. Keep up to date on issues and trends in order to keep the Wildlife Conservancy Management Team informed. Anticipate Executive Director and Management Team needs in advance of meetings, conferences, etc.
Facilitate communication between Wildlife Conservancy Management Team and other staff and stakeholders, facilitating collaboration and demonstrating leadership to maintain credibility, trust, and support with the Management Team.
Manage special projects as needed.
Coordinate and ensure that Board and committee reports are submitted on time, following up on any missing information; takes Board and Board committee meeting minutes and distributes in a timely manner for review; organizes Wildlife Conservancy records including Board meeting packages and minutes, Board support material, CRA filings, articles of incorporation and other legislative records relating to the Wildlife Conservancy.
Maintain and take responsibility for the filing system within the Executive Director's office.
Coordinate and support all administrative aspects of the Capital Campaign and other Toronto Zoo and Wildlife Conservancy milestones (including 50th Anniversary).
Handle routine matters in the absence of any Management Team members, and refer those requiring immediate attention to other appropriate member(s) of the Management Team.
Act as a liaison between the Management Team offices and individuals, departments, and organizations having business with the Wildlife Conservancy.
Direct incoming mail to the appropriate Wildlife Conservancy or Zoo staff.
Order office supplies, check invoices and prepare expense reports.
Assist with the preparation of the Wildlife Conservancy annual budget.
Provide support for high profile tours, fundraising initiatives and exhibit openings.
Work with the Management Team to establish new systems and processes to optimize their efficiency and effectiveness.
Ensure confidentiality and discretion in the handling of labour relations, personnel and other sensitive matters.
Provide support for banking functions.
Provide back-up assistance and relief when needed when other Wildlife Conservancy staff are away, including donations processing, event support, tours and other tasks as needed.
Other related duties as required by the Executive Director.
Qualifications
Formal administrative education combined with five (5) years previous experience in an administrative position supporting senior level executives, particularly in the area of fundraising and capital campaigns is preferred.
Must be able and willing to work flexible hours in order to complete assignments including working the occasional evening/weekend/holiday.
Must be proficient in the use of Microsoft Office including Word, Excel, Outlook and PowerPoint applications, and have experience using a fundraising database.
Strong verbal and written communication skills with the ability to craft correspondence in the Executive Director's "voice" (and other Management Team members, from time to time) to effectively represent the Wildlife Conservancy.
A high degree of emotional intelligence that contributes to excellent colleague, customer and donor relations skills
Demonstrated initiative, high degree of accuracy and ability to handle a complexity of tasks simultaneously.
Must possess the ability to work independently and exercise excellent judgement in dealing with all matters, while maintaining discretion and confidentiality.
Must possess strong interpersonal skills with the abilityto deal with Wildlife Conservancy staff members, Zoo colleagues and other contacts in a courteous and efficient manner.
Must have working knowledge of Workplace Hazardous Information System (WHMIS) legislation, the Ontario Occupational Health and Safety Act and ability to learn Toronto Zoo Safety and Animal Welfare Policies.
Salary
The salary range for this position is $64,000 to $79,000 with final salary commensurate with experience. Compensation also includes a comprehensive benefits and pension package, plus family access to the Toronto Zoo.
How to Apply
Please submit your application for this position

by email

to: tzwc-hr@torontozoo.ca no later than Friday September 2, 2022 at 5 pm. Applications submitted directly through LinkedIn will not be accepted.
Applicants must outline, in a resumé and cover letter, complete details of education, experience, training, and other qualifications relevant to the requirements set out above.
Please indicate you saw this posting at GoodWork.
CANDIDATES MAY BE REQUIRED TO TAKE A WRITTEN AND/OR PRACTICAL EXAMINATION RELEVANT TO THE POSITION.
While we appreciate the interest of all applicants, only those selected for an interview will be contacted.
The Toronto Zoo and the Wildlife Conservancy provide accommodation for employees with disabilities, as defined under the Ontario Human Rights Code. If contacted for an interview, and you require specific accommodation for the interview process because of a disability or a medical need, then please advise the person contacting you of your requirements, so that arrangements can be made for the appropriate accommodations to be in place before you begin the interview process.
The Toronto Zoo and the Wildlife Conservancy respect the principles of equity, diversity and inclusion and seeks to model these principles in all that we do. We are committed to fostering an inclusive workforce where all employees feel respected, supported and valued. We strive to create an environment that represents the rich diversity of our guests and our community and encourage applications from all qualified individuals who can contribute to enhancing our commitment to equity, diversity and inclusion. Applications are especially encouraged from racialized persons/persons of colour, Indigenous/Aboriginal People of North America, persons with disabilities, LGBTQ2S persons, and women.
Please be advised the Toronto Zoo Wildlife Conservancy requires all employees be vaccinated against COVID-19.