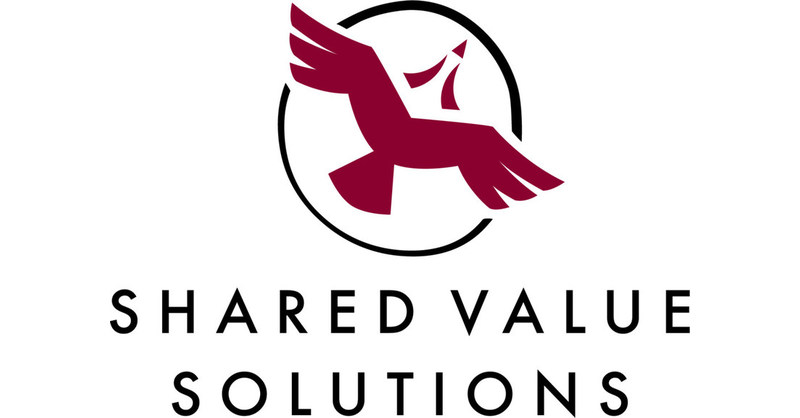 ENVIRONMENTAL CONSULTING
Hiring: Project Administrator / Coordinator
Company: Shared Value Solutions
Location: work from home anywhere in Canada

We are a growing environmental consulting firm based in Guelph, Ontario that offers its employees flexibility, excellent learning opportunities, and the ability to work virtually from anywhere in Canada with amazing people on a daily basis.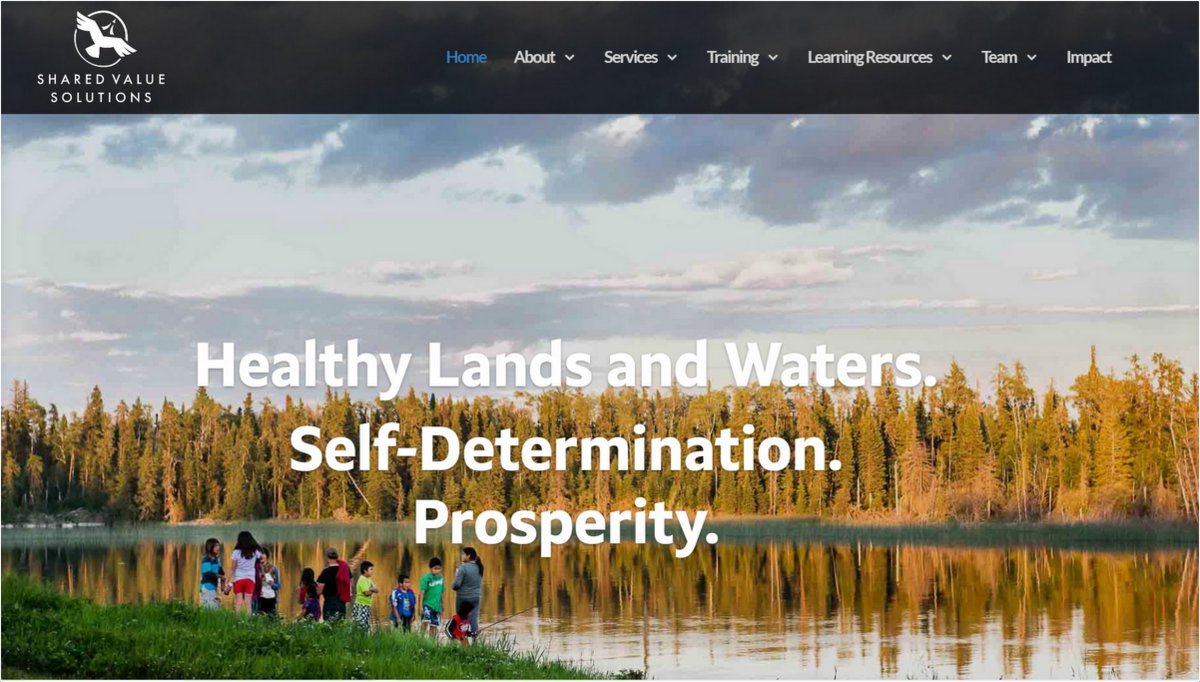 SVS staff have the autonomy and support to grow their careers in the direction they choose to help meet our collective mission where everyone can share prosperity, exercise their rights, and live in balance with the lands and waters that sustain us. We are aligned and committed to doing good work in both our local and client communities, and we are known for our fun company culture and our commitment to providing excellent client service.
Indigenous candidates, we value your community knowledge and experience. Please apply if you have equivalent qualifications that are not listed in the job description below.
A few more key points about SVS:
Our company is filled with individuals who like taking initiative and thinking outside of the box.
We believe in creating shared value in every project we work on and we assist Indigenous and non-Indigenous communities and private sector companies in coming together to create shared value for all parties involved.
We are a Certified B Corp – we believe business should be about making a difference and doing good for both people and places.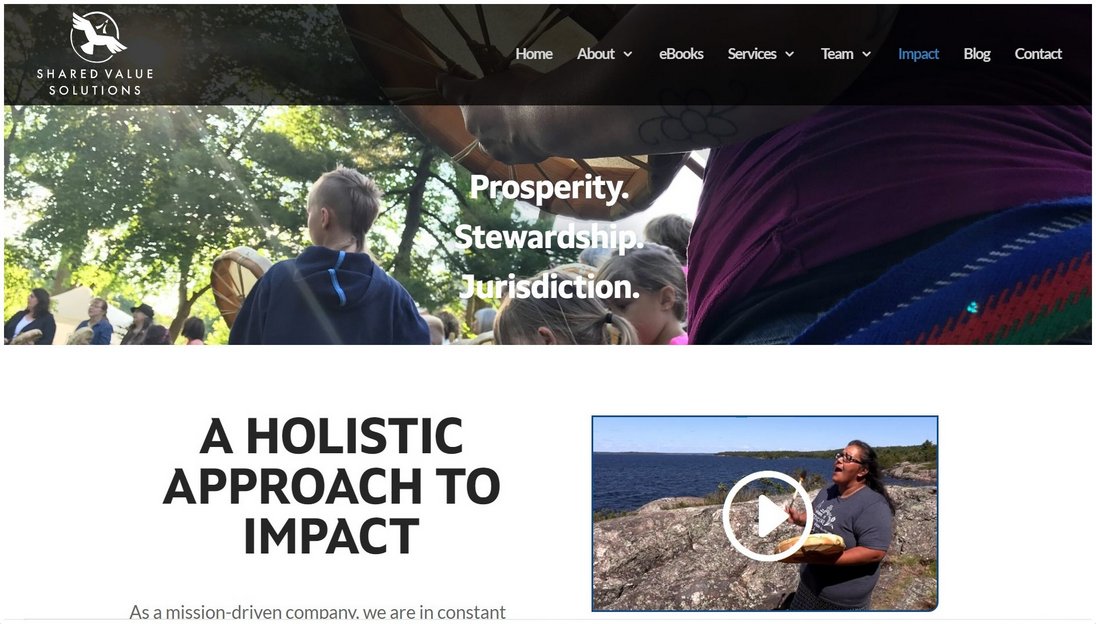 The Position:
We're looking for a Junior Project Administrator/ Coordinator to fill a full-time permanent position.
Base Pay
Variable Pay/Bonuses
Cell Phone/Remote Working Allowance
Group Health Benefits and Employee Assistance Program (health, dental, vision, and life insurance)
Retirement Savings Plan
Professional designation reimbursement
Professional Development (formal and informal)
Paid Time off (Freedom Time, Sick Time, Cultural Days, Bereavement, Family Care)
Work Travel Meal Allowance
Winter Tire Rebate
SVS Fun Events
Flexible working options
Requirements:
Bachelor or College Diploma in Administration, Business or equivalent
1 – 3 years of professional experience in project coordination and administration
Experience drafting contracts, workplans, and budgets
Strong verbal and written communication skills
High Proficiency in Microsoft office applications
Excellent organizational skills, strong attention to detail, and ability to problem-solve
Excellent time management skills and ability to work under pressure and meet tight deadlines in a fast-paced environment
Excellent analytical and technical writing skills, including experience with data management and analysis, preparing technical reports, and communicating complex issues in plain language (written, verbal, presentations) for a variety of audiences
The ability to work both independently and as part of a team
Skills and experience working in cross-cultural settings, preferably with First Nation, Métis, and/or Inuit communities
Responsibilities:
Project administration tasks - project set up, travel coordination, preparing workplans and budgets, file and data management, and other tasks as assigned using our corporate templates and conventions
Supporting project coordinators and technical staff with a diverse range of projects focused on the intersection between impact assessments, Indigenous consultation and traditional knowledge.
Being aware of the variety of SVS's service offerings
Liaising effectively with Indigenous community clients, regulators and proponents
Research and report writing support
Providing clear and concise reporting and presentations
Respond quickly and empathetically to client's and staff needs
Asset Qualifications:
Experience with Hubspot or Project Management software
Experience working in a consulting company or similar
Experience with planning and implementing communication and consultation programs and activities, "traditional knowledge", land use and occupancy, GIS, community economic development, conflict resolution, capacity building/training, or multimedia story-telling.
Formal business training
Let us know if you speak: French, Cree, Ojibway, Oji-Cree, Blackfoot, Dene, Innu, or other languages that might be useful for this position.
We are on the traditional territory of the Attawandaron People. We honour the original ancestors of this land and also offer respect to our Haudenosaunee, Anishinaabe, Mississauga and Métis neighbours. We strive to be accountable by acknowledging this history and cultivating respect in our relationships with our Indigenous neighbours and the land.
Our main office is located in downtown Guelph and we have employees working from home-based satellite offices in British Columbia, Alberta, Ontario, and Quebec.
Summing it Up – Why should you apply?
Fun company culture
Learning and career growth opportunities
Flexible working hours
Meaningful work
In the spirit of reconciliation and diversity, we are committed to increasing our number of Indigenous employees. Please let us know in your application if you are First Nations, Métis or Inuit.
How to apply:
Apply here: https://sharedvaluesolutions.bamboohr.com/careers/53?source=aWQ9MjA%3D
Please indicate you saw this posting at GoodWork.ca.