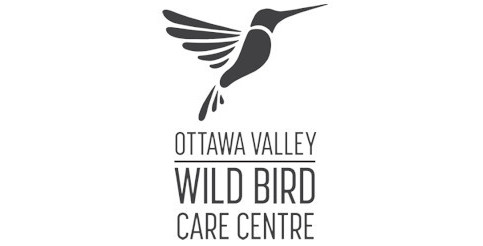 BOARD OPPORTUNITY
Position: Interim Board Treasurer
Type: non-profit board of directors/unpaid
Organization: Ottawa Valley Wild Bird Care Centre
Location: Ottawa, Ontario
Ottawa Valley Wild Bird Care Centre is seeking volunteer candidates for the Board of Directors.
The Wild Bird Care Centre is the only rehabilitation centre in the Ottawa region dedicated exclusively to wild birds. The Centre is a registered charity and plays an important role in supporting conservation by providing care to thousands of birds each year. We are currently in the process of building a new, modern facility on recently purchased land and have raised approximately 56% of our total $1.7M target goal for the project.

Our primary mission is to assess, treat, and rehabilitate injured, ill, or orphaned wild birds for the purpose of releasing them back into their natural habitat.
We believe:
Every living creature deserves our compassion and respect.
Conservation begins with one small act of kindness, the saving of one life.
Each and every individual bird's life matters.
We are seeking new Board members to help us ensure our organization continues to grow, thrive, and move into a new facility by the end of 2020. For more information about the Centre and the new facility, please visit: https://wildbirdcarecentre.org.
Roles and Responsibilities for Board Treasurer (Interim Director)
Serving on the Board of Directors is a volunteer position. The Wild Bird Care Centre's Board provides direction, oversight and guidance to the organization. The Treasurer is accountable to the Board of Directors for the effective stewardship of financial resources. In addition to the duties of every Board Director, the Treasurer is specifically responsible for:
Ensuring careful records of all receipts are kept and that no disbursements are made without the knowledge or approval of the Board.
Ensuring that all employee deductions are remitted.
Ensuring accounting records are maintained as required by law.
Working with staff and the Chair(s) as required to prepare regular reports to the Board on the financial state of the Centre. The reports will include information on key financial events, trends, concerns, and assessment of fiscal health.
Acting as a signing officer for cheques.
Setting and reviewing financial policies.
Ensuring accounting is performed using Canadian accounting standards for not-for-profit organizations (ASNFPO).
Reviewing and maintaining a system of internal financial controls and processes.
Educating other Board members how to read and understand financial statements.
Making sure all necessary financial reports are filed.
Ensure year-end financial records, including the audited financials are prepared in a timely manner, in keeping with legal requirements for filing and presentation to members at the Annual General Meeting.
The Treasurer position requires approximately a commitment of 20 hours per month, and includes attending meetings, and being available for ad hoc advice.
Qualifications for Treasurer include:
Familiarity with Charitable accounting practices
Knowledge of QuickBooks
Accounting experience
CA accounting designation preferred
To apply, please email your resume and a brief cover letter to:
Subject: Interim Board Treasurer
Please indicate you saw this posting at GoodWork.ca.